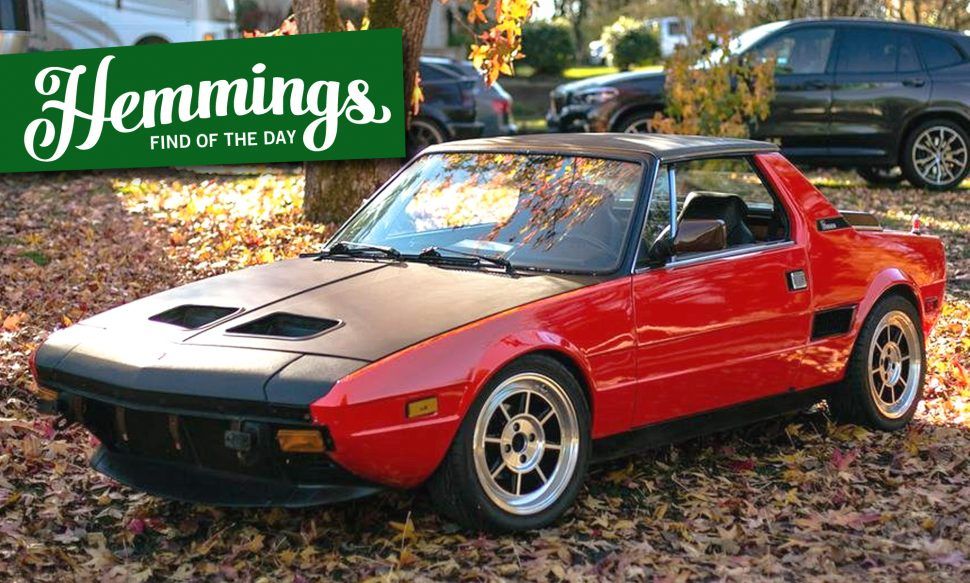 Hemmings Find of the Day: 1980 Fiat X1/9
Italian, mid-engine, and stylish, it's a 1980 Fiat X1/9 for sale on Hemmings.com. From the seller's description:
For sale is my very clean 1981 Fiat X1/9. Own and enjoy a mid-engined, rear wheel drive Italian sports car that has no issues for not a lot of money. This is an all-original car and it comes with all the original parts as well as the upgraded parts. Car has a relatively low 93,000 miles. It has been wrapped red but maintains the original brown factory paint job underneath. These cars are hard to find in great condition and with no rust.
Everything on the car works and it drives great. The top comes off for fun summertime cruising. My plan was to keep this for a long time but I am starting a business and need the capital.
Car has:
New wheels and tires
1500cc engine
all original parts including original wheels with good tires
aftermarket fog lights and bar
Price
$9,750
Location
salem, Oregon
Availability
Find more Fiats for sale on Hemmings.com.