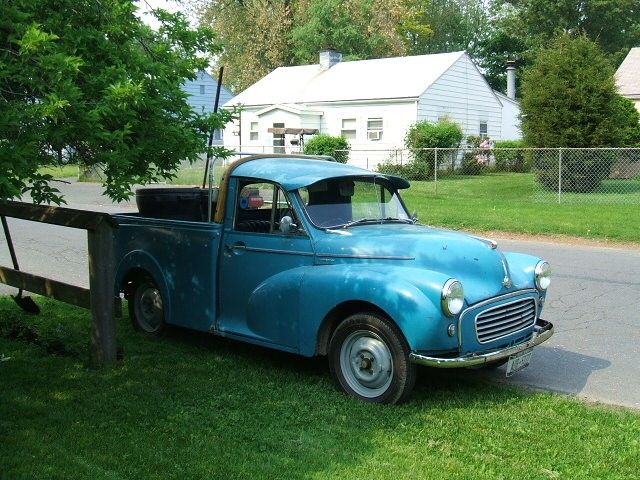 Ask a Hemmings Editor – What's the best low-tech utility vehicle?
We've never shied away from preaching that old cars and trucks should be driven, so we were happy to see in some recent correspondence that Bill Bennett continued to use his 1959 Morris Minor pickup (an infrequent attendee at the Hemmings Cruise-Ins) as a pickup until recently.
Its 48hp hauled its 1700 pounds empty weight around and even with 960lbs of block and mortar mix in the back it got me to my destination. Admittedly the steering was pretty light and I was nervously anticipating any potential use of the four tiny drum brakes. Its knee high tailgate was easy to load. Plywood and two bys were strapped to the camper top frame bows.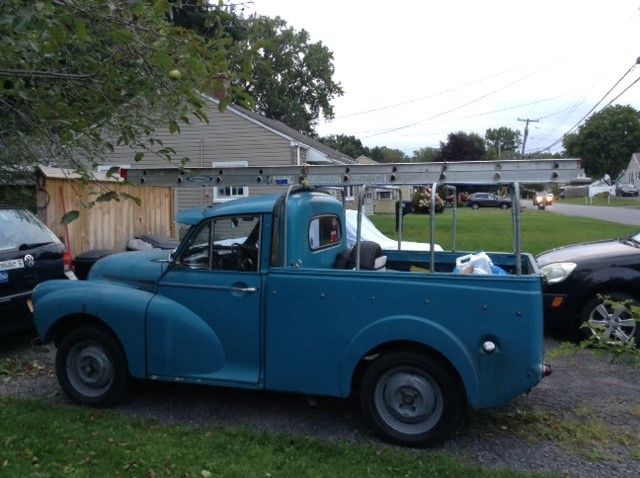 We were not happy, however, to hear why he had to retire the Morris from its workhorse duties. A Toyota hit it head-on some months ago. The pictures aren't pretty.
One can consider this the cost of doing business, as it were. Anytime we take a vehicle out on the road, we run the risk of something happening to it. Then again, it doesn't sound like Bill has any regrets other than losing his worktruck, which he now needs to replace.
I'm not sure what I'll replace the Morris with. I'm comfortable with compact and low tech. Another Minor, they are rare. Maybe an '80s Ranger or S10, about as big as I would go. Small wagon, '72 Pinto, or '61 Falcon? My '01 Golf beater is about used up and never had a lot of utility. I have an Elva, Lotus, Bugeye, and a couple MG projects, and I'm finding my recent retirement less productive than anticipated so any replacement needs to be close to roadworthy. Any suggestions Hemmings?
It seems to us that what Bill's looking for is something many out there in the Hemmings audience are looking for: an inexpensive and capable utility vehicle, one he won't mind using for its intended purpose. So let's brainstorm some suggestions for Bill while we pour one out for his old Morris. We'll start with a suggestion from Mike Austin: Any one of the Japanese kei trucks like the Suzuki Carry that are now eligible for import into the United States. There's even a few dealers scattered around the country who specialize in these trucks.