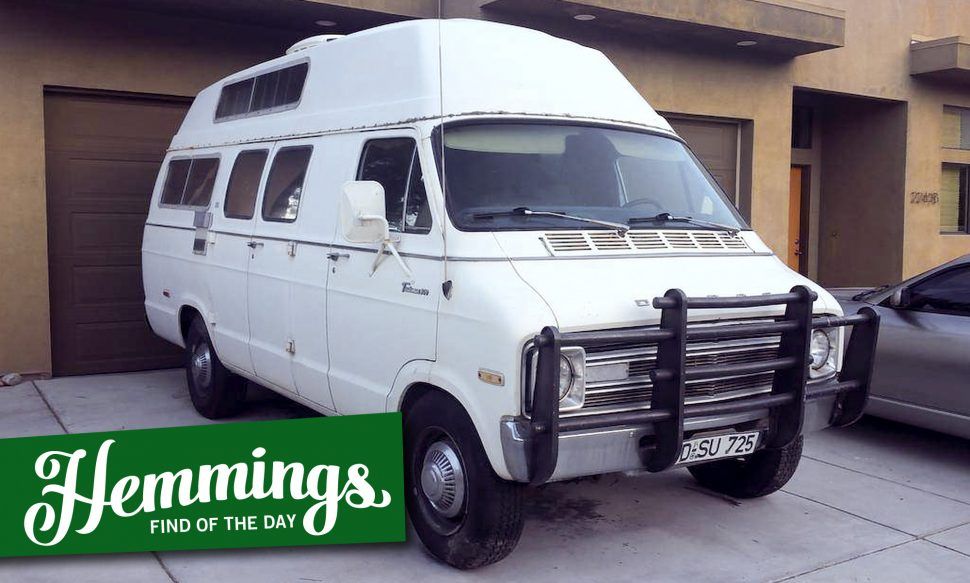 Hemmings Find of the Day: 1976 Dodge B300 Tradesman
Camper-ified 1976 Dodge B300 Tradesman for sale on Hemmings.com. From the seller's description:
Classic and so fun, this tiny house on wheels sits on a heavy duty 1 ton chassis and is powered by a 360 v-8 engine with 3 speed transmission. I've owned the van since 2005 and made lots of mechanical improvements like new alternator, radiator, transmission, upper control arms, power steering pump, starter motor, electronic ignition, carburetor, and motor mounts. Having it in southern California for its entire life, it is essentially rust free except some light surface rust. It has a Sierra conversion package with bathroom, sink, propane stove, refrigerator, closet, and hot water heater. There is a water storage tank, sewage holding tank, 110 hook-up, sleeps two, with convertible table. California is getting ridiculous with emission restrictions making it difficult to pass smog tests every 2 years. I'm worn out trying to keep up with current registration because it just sits mostly. Would be a fabulous vehicle If you live in a state that doesn't require smog. Runs, but has non-op CA registration.
Price
$8,250
Location
Palm Springs, California
Availability
See more Dodges for sale on Hemmings.com.