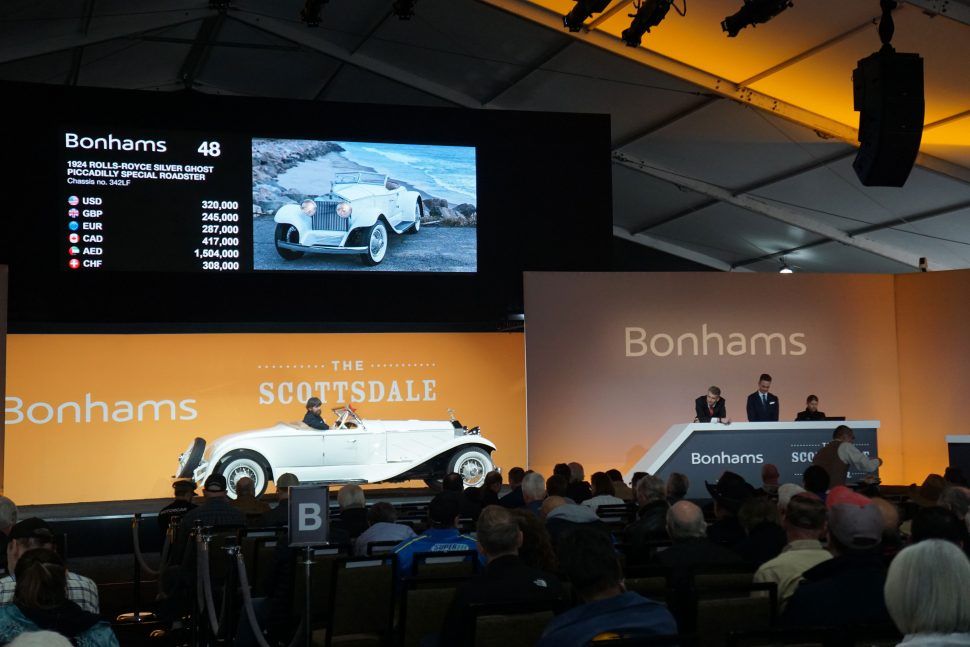 Bonhams 2020 Scottsdale sale records $8.4 million result
Bonhams has long been a staple of the mid-January Scottsdale, Arizona, auction scene, with the auction currently located at the Westin Kierland Resort & Spa. This one-day sale, which began mid-morning on the 16th, featured a 108-vehicular lot catalog that covered all manner of vehicle from most every decade of the industry's long history, including a wide array of brass era beauties.
Another Bonhams tradition continued when a series of exotic and Full Classic cars from Europe claimed the top sales positions, topped by a 1951 Ferrari 212 Inter Cabriolet for $1,930,000, followed by a 1955 Lancia Aurelia B24S Spider America at $810,000 (all sale prices listing include a buyer's premium). Third overall and first among the recognized Full Classics was a 1924 Rolls-Royce Silver Ghost Piccadilly Special Roadster that brought $368,000.
Topping the American muscle car category was a 2005 Ford GT that realized $285,500 (good for fifth overall), and a 1992 Dodge Viper RT/10 – from the personal collection of Lee Iacocca and the first Viper produced – that also brought $285,500. Early and brass era cars were not to be excluded from the top 10 results thanks to the $142,800 sale of a 1901 Winton 8-hp Runabout and a 1912 Winton Model 17C 48-hp 7-passenger Touring that achieved $142,000, good for ninth and 10th overall respectively.
Some of the other notable cars that sold include a reported one-of-four-built, 425-hp 427 equipped 1967 Mercury Comet Caliente that brought $80,640, a 1953 Buick Super Estate Wagon at $50,400, and a barn-find 1923 Hupmobile that sold for $6,720. Bonhams also delivered a few late-model surprises to the desert auction. This year the company sold Lee Iacocca's 1986 Chrysler Town & Country convertible for $19,400, and what was billed as an all-original 1993 GMC Typhoon for $12,320.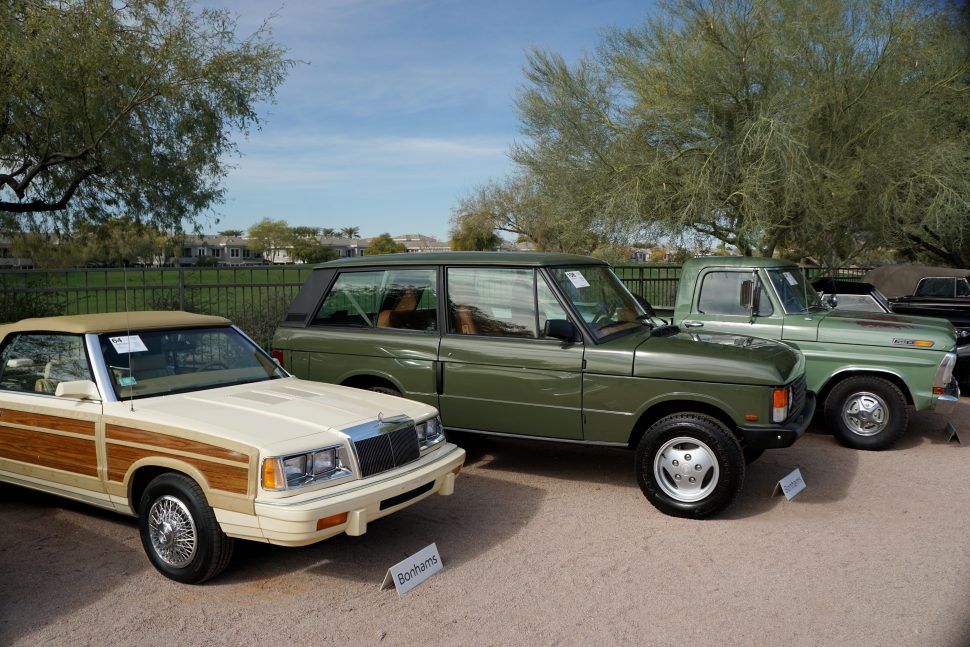 For a full list of results, visit the Bonham's website listing of the 2020 Scottsdale auction.