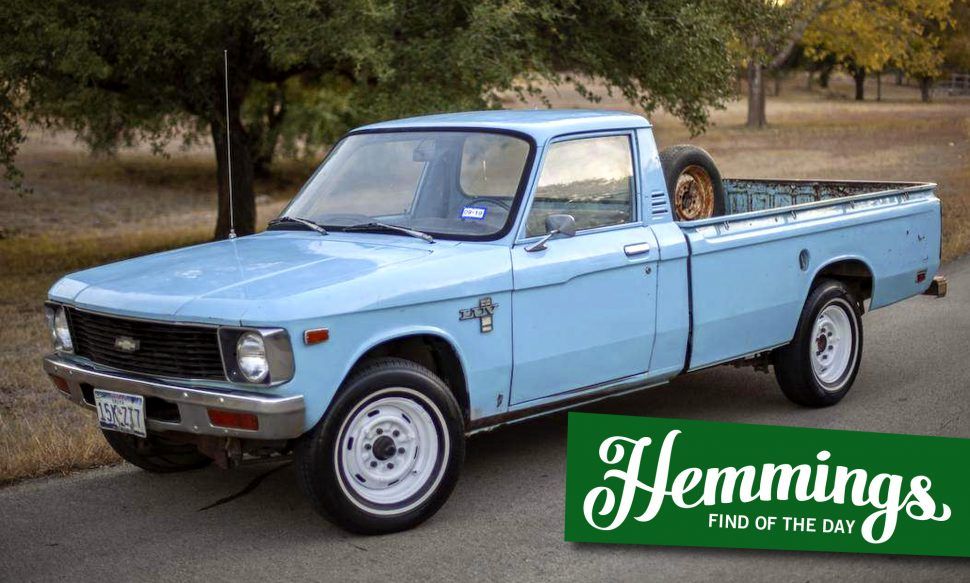 Hemmings Find of the Day – 1979 Chevrolet LUV
Refurbished 1979 Chevrolet LUV for sale on Hemmings.com. From the seller's description:
Clean Texas Title. Everything works and passes inspection. Truck runs so well, I used it as a daily driver for about a year.

Recent Work Done: Carburetor replaced with Webber, Radiator hoses replaced, Master cylinder replaced, Coolant recovery added, Distributer cap replaced, Ignition wires replaced, Brake lines replaced connecting each wheel, Fuel lines replaced, Tail lights replaced, Rear end wiring replaced, Custom door panels, Added USB charger in dash, New(ish) tires (they have 15000 miles), Suspension repaired, U joints replaced, New Seat belts (have originals), Interior dome light LED replaced, Dynomat added under cab floor mat, New Headliner (have original steel bars), new starter, new alternator

Included with the truck will be: Original manual, Extra oil, Extra coolant, Original seat belts, Original radio, Original Carburetor and intake, Extra door seals, Extra fuel lines, New heater hoses, Timing light gun, Two spare tires, Tool to lower spare tire under the bed
Price
$4,800
Location
Manchaca, Texas
Availability
No Longer Available
See more Chevrolets for sale on Hemmings.com.