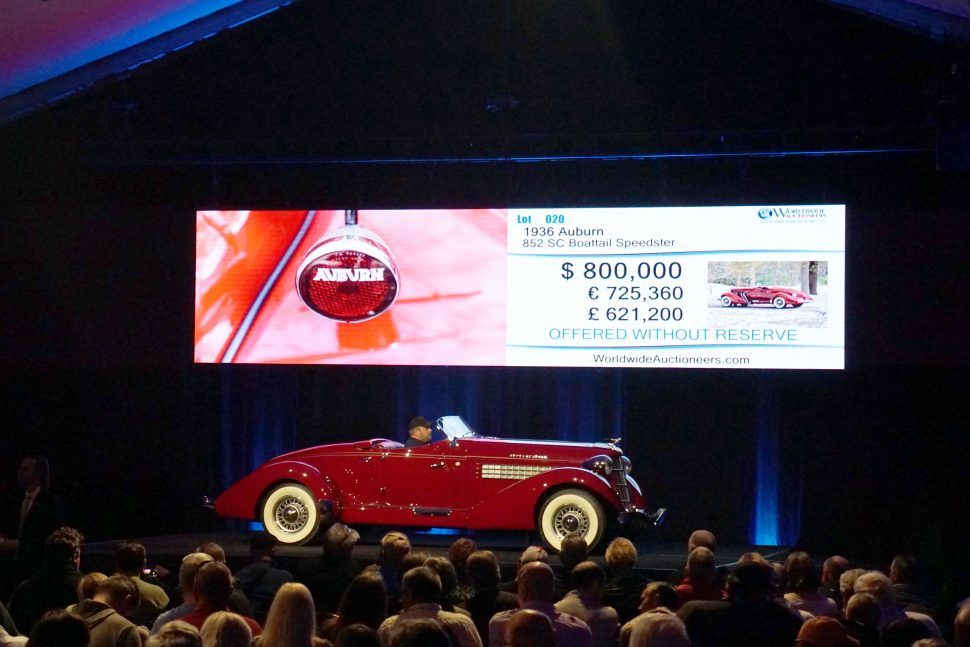 Worldwide Auctioneers Record $5.9 million result at 2020 Scottsdale sale
Mid-January is auction week in Scottsdale, Arizona, and this year there were eight auction companies in the region hosting sales. One of the first to run is Indiana-based Worldwide Auctioneers, which returned to the region to host their annual one-night sale on Wednesday, January 15. A packed house gathered at their new location, Singh Meadows in Tempe, and witnessed 54 vehicular lots cross the block, of which 40 sold (74 percent) for a collective total of $5,913,325.
Worldwide's carefully curated selections featured everything from Full Classics to contemporary European exotics, as well as a selection of iconic American-made muscle cars and a fully restored concept car: the Ghia-crafted 1956 Chrysler Plainsman, which sold at auction in 2014 for $176,000 in unrestored condition. But topping the sales list was the 1936 Auburn 852 SC (supercharged) Boattail Speedster that brought $880,000. (All sale prices include a buyer's premium.). It was followed by the 1956 Chrysler Plainsman that achieved $742,500. The top-selling European make was a 1997 Porsche 911/993 Turbo S that brought $341,000 (good for fifth overall), while the top-selling muscle car was a 440-powered 1970 Plymouth Superbird that sold for 242,000, placing it sixth overall.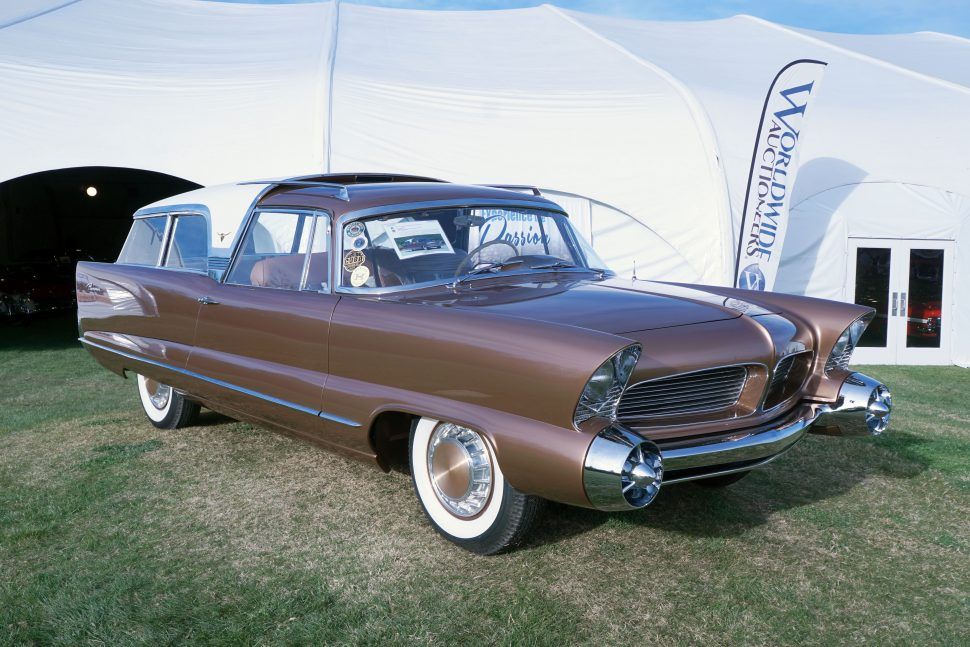 At the opposite end of the spectrum was the $3,025 sale of a 1974 Vespa 90 Scooter, and the $9,350 sale of an all-original 1972 Ford Thunderbird Landeau. Meanwhile, one our favorite buys was a wonderfully restored 1934 Pontiac 603 Sedan brought $20,900, while a tastefully customized 1950 Buick Roadmaster convertible achieved a sale price of $55,000. The Bertone Mantide, which we previously covered, did not meet reserve. For full detailed results, visit www.worldwideauctioneers.com.