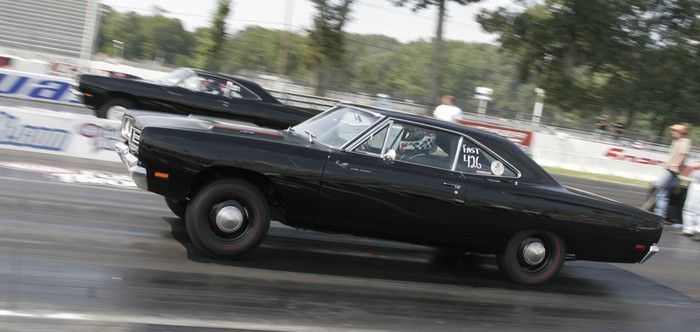 Four-Links – Dave Dudek, Boda Boda, universal joints, Cozy Coupe modders
Hemmings Daily and Hemmings Muscle Machines readers are no doubt familiar with Dave Dudek, who has toppled many a record in F.A.S.T. racing and contributed to magazine tech articles. Earlier this week, the Detroit Free Press's Phoebe Wall Howard took a look at Dudek's restoration business, still a sideline to his day job with FCA.
Dave Dudek does most of the work in an unmarked garage in Clinton Township, having moved from Warren after someone bought the building and evicted everyone. His small private business is word-of-mouth only and he turns away more projects than he accepts.

He is working on 11 cars from clients who live in Miami, New York and near Alberta, Canada. Transforming them is his hobby. A single car can take up to a year. And finding original parts is like a national scavenger hunt of junkyards.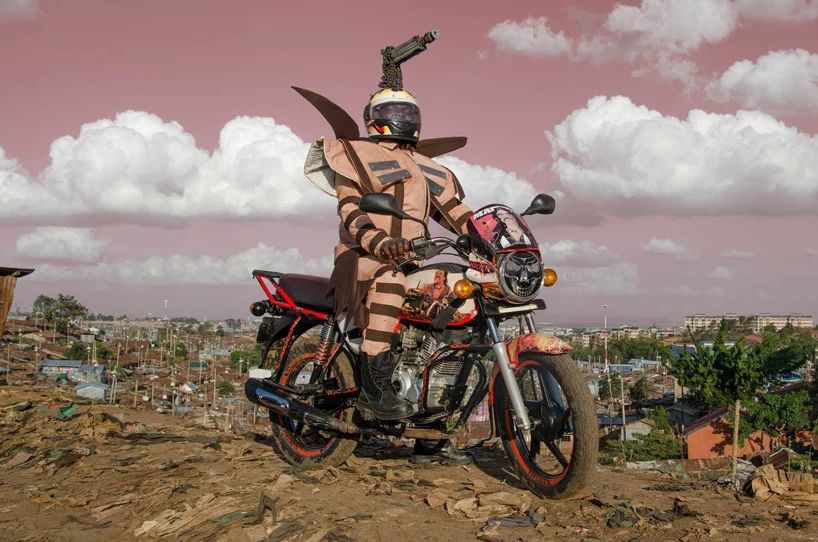 * In Nairobi, if you plan to hail a motortaxi, be prepared to encounter a colorful and creative subculture, as photographer Jan Hoek and fashion designer Bobbin Case recently documented. (via)
The collaborative project began when Hoek and Case first encountered Nairobi's many motor taxis, who drew their attention with their fantastically-themed motorcycles, built to stand out from the other taxis and attract the attention of customers. After realizing that the drivers forgot about their own looks when customizing their rides, the duo picked seven motortaxi drivers and together designed special outfits that matched their motors.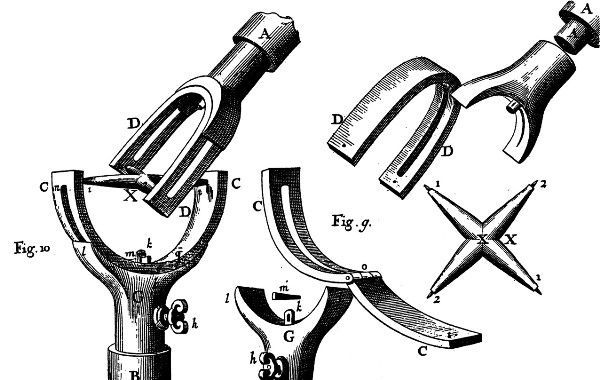 * We haven't ever really stopped to consider the origins of the humble universal joint, which is a shame because, as Bill McGuire noted this week, it pre-dates the automobile by centuries and the inventor who perfected it was a contemporary of Isaac Newton.
Gerolamo Cardano worked out a similar gadget around a century earlier (hence the alternative name Cardan joint) but didn't do the math. Hooke worked out the cyclic change in velocity, which happens to be equivalent to the motion of the shadow across a sundial.

When Isaac Newton said, "If I have seen further it is by standing on the shoulders of giants," he was referring to Robert Hooke. The two were feuding and Newton was trying to make up.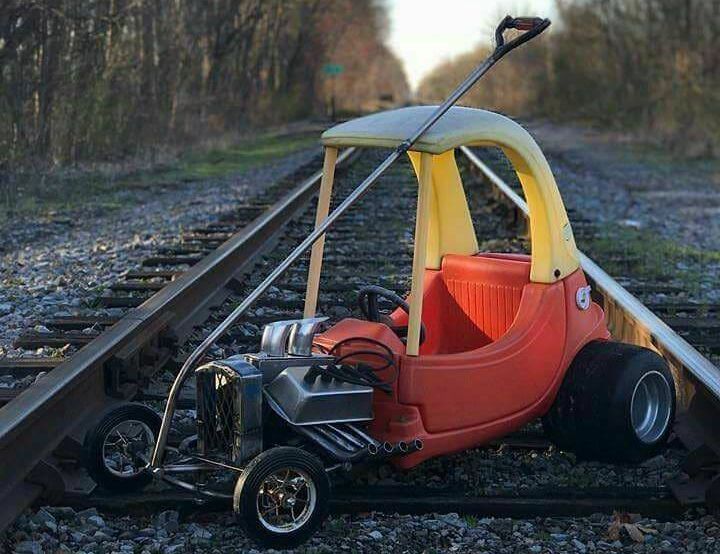 * As if we needed to elaborate on the enduring popularity of the Little Tikes Cozy Coupe after our story on James Mariol the other day, there's entire Facebook groups dedicated to modding the toys. Some of the modifications are rather extensive, some relegated to paint and add-ons, but they're all rather creative.
* One more Jean-Paul Belmondo car chase scene for now. Unless I find more before next weekend. This one, from the 1981 flick "Le Professionnel," starts off kinda slow, then the stunts become almost like a ballet. Except for that one in-car shot…