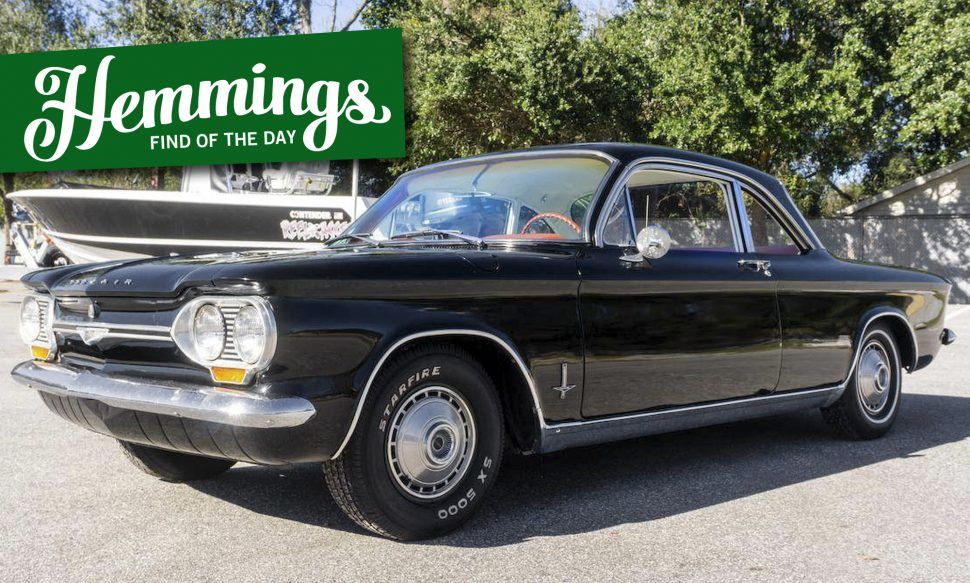 Hemmings Find of the Day – 1964 Chevrolet Corvair Monza
Four-speed 1964 Chevrolet Corvair Monza for sale on Hemmings.com. From the seller's description:
Our beautiful black Corvair is equipped with a manual transmission mated to a twin carburated 95 horsepower 164ci Turbo-Air flat-six. This Coupe is fitted with a new interior including carpets, seat covers, interior brackets/ trim pieces, and more. The front and rear windows on both sides of the car look great and are intact. The interior and exterior are not the only parts of the car that have been refreshed, the motor is fitted with a new top-end, new fuel pump, oil, filters, and plugs! The 1st generation Corvair was a car built before its time the lines, the style, the engineering, and the spirit of these little cars feel like no other.

The selling dealer purchased this Corvair from the previous owner's family, who had recently passed. He had purchased this vehicle as a project and had been slowly restoring it over the last few years, much love and passion have been put into this Chevy to bring in into its nice drivers quality.
Price
$11,999
Location
Jacksonville, Florida
Availability
See more Chevrolet Corvairs for sale on Hemmings.com.