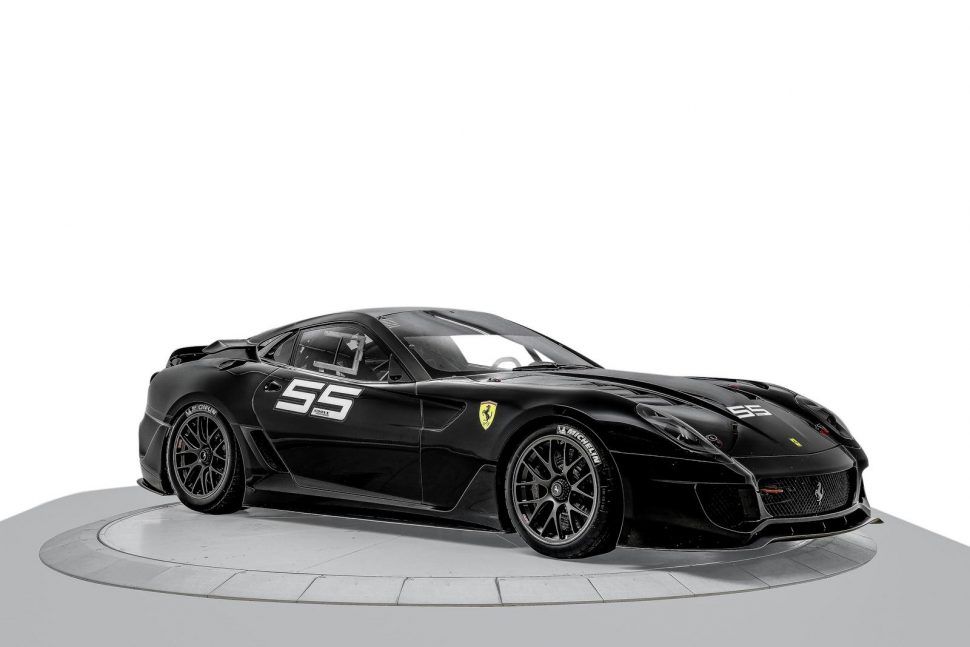 Convicted loan scammer Scott Tucker's exotic cars are going to forfeiture auction
Who doesn't love it when the product of ill-gotten gains are taken away in a public court? It's best to avoid schadenfreude as a general rule, as there's no virtue in taking delight in the misfortune of others. When a convicted payday loan scammer's exotic Ferraris and Porsches go up at a government auction, however, it seems okay to feel pleasure in justice being served on some small level.
The cars in question are a 2005 Porsche Carrera GT and three 2011 models: a Porsche 911 GT2 RS, Ferrari 599 SA Aperta, and Ferrari 599xx. The person they once belonged to is Scott Tucker, subject of an episode of the Netflix Dirty Money documentary series. The crime, basically, was operating a payday lending company that charged higher interest rates than allowed by state laws. Tucker was sentenced to 16 years in 2018.
Scott Tucker was not just your garden-variety car collector, though, but a prolific and successful racer. He was the 2010 American Le Mans Series Rookie of the Year, finished third in the 2011 24 Hours of Le Mans LMP2 class, won the 2012 ALMS P2 class championship, and was a GT Daytona class winner in the 2014 Rolex 24 at Daytona. Marshall Pruett's look back at Tucker's Level 5 Motorsports in Road & Track covers the incredible money spent to achieve these feats.
As for the cars, they're all bedroom poster worthy and seem to be in pretty good condition. Consider that the Carrera GT is the least rare of this foursome and you'll get some feel for the level of exclusivity. The 911 GT2 RS is one of 500, the 599 SA Aperta is one of 80, and the 599xx is one of 31. All of them seem to be well cared for, with recent service records at appropriate brand dealerships. The 599xx comes with two rolling cases of equipment to support a full day of lapping at a track, while the 559 SA Aperta has all its original books, along with Ferrari accessories like seat and steering wheel covers. The 911 GT2 RS has only 150 miles on the odometer, and with 620 turbocharged horsepower and rear-wheel-drive this is probably one of the most exhilarating Porsches in recent history. Similarly the 599 SA Aperta has only 229 miles on the odometer. It's a reminder that you can have all the money in the world, but you can't buy more time to drive your cars.
The auction takes place on Wednesday, February 5, online and live in Austin, Texas, at the Circuit of the Americas. Ferrari of Austin is holding a preview on February 4th as well. Click here for the auction information along with lots and lots of photos of each car.