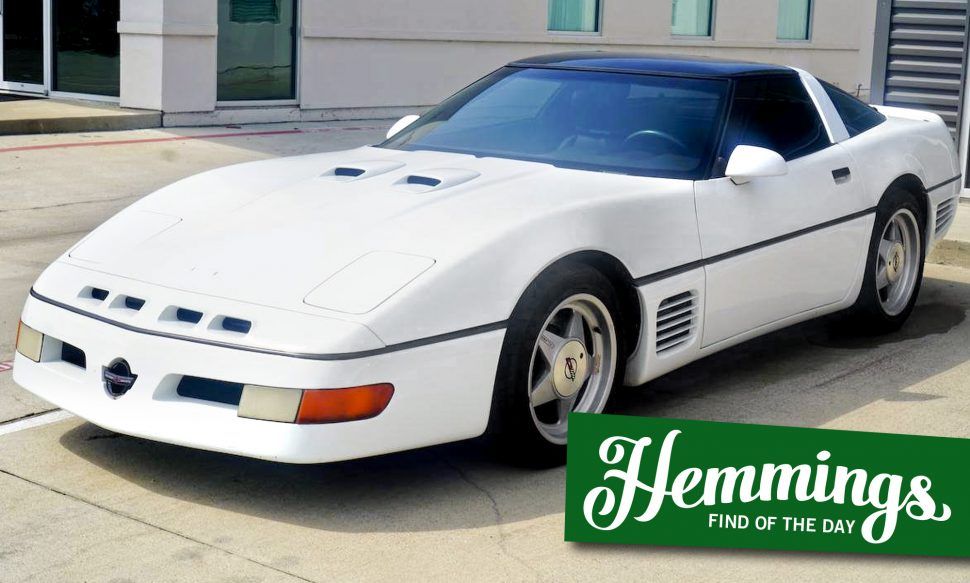 Hemmings Find of the Day: 1991 Chevrolet Corvette Callaway Twin Turbo
1991 Chevrolet Corvette Callaway Twin Turbo with Aerobody for sale on Hemmings.com. To review, this was an official Corvette option (RPO B2K) from 1987 to 1991. From the seller's description:
This 1991 Chevrolet Corvette is finished in white over black leather and received Callaway's $31k twin-turbo conversion when new, along with their $17k Aerobody treatment based off of the Sledgehammer. This is one of 59 1991 C4 Callaway Twin Turbos, one of 25 that received the Aerobody. Now showing just 26,351 miles, the car is equipped with a twin-turbo 5.7-liter V8 that was rated at 402 horsepower and is mated to a 6-speed manual transmission. Callaway's Z5G special equipment package was also optioned, including free-flow mufflers, a long air dam, power steering cooler, and J-55 front brakes. Chevrolet options include a removable hardtop, electronic A/C, a Delco/Bose stereo, selective ride and handling suspension, dual adjustable sport seats, and an engine oil cooler.
This car has recently been serviced and detailed. The removable hard top and the Delco/Bose radio were restored
Price
$37,500
Location
Friendswood, Texas
Availability
Find more Chevrolet Corvettes for sale on Hemmings.com.