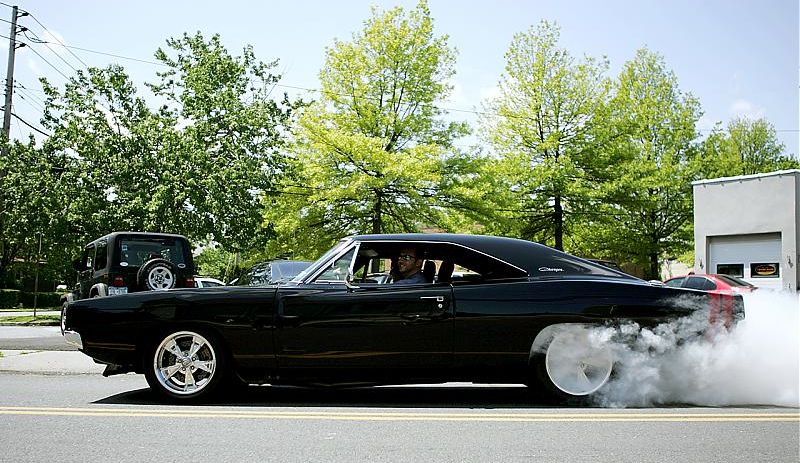 The House of Muscle's Mike Musto joins Hemmings
It was almost 15 years ago that I was sitting in my apartment in Queens, New York. A foot of snow was on the ground and, at the time, I was getting my feet wet in the automotive industry. A few years earlier, I had up and quit my job as a web designer at a Manhattan investment firm so I could play with cars for a living. Mind you, I had no idea how to make money at this, but I was driven, and thankfully, had the most understanding wife in history by my side.
I jumped in headfirst, speaking to everyone I could to gain experience. And for the next ten years or so, I basically worked for free for whoever would take my writing and listen to my automotive ramblings. A job at an automotive event services company taught me the back-end of how to deal with automotive manufacturers. At the same time, a stint on a reality show, along with a co-hosting gig on Sirius Satellite Radio, helped me to gain an audience.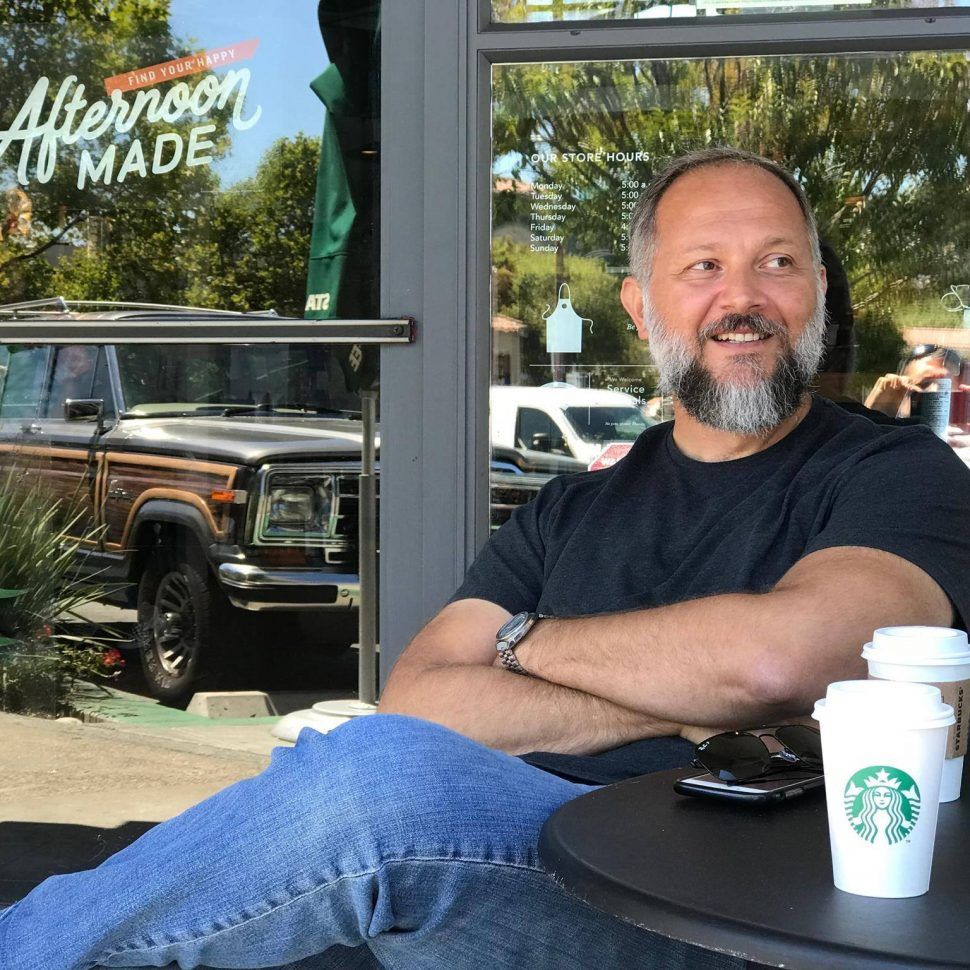 In late 2009 I manage to secure a job as the Editor-in-Chief of a now-defunct automotive website. It was the first automotive job that actually paid anything close to a salary, and it's also where I met Kurt Ernst, current Hemmings Managing Editor. Back then, we'd feed the beast with as much content as we could, and together we built one helluva little web property.
It was also around this time that I received the January 2010 issue of Hemmings Muscle Machines. On the cover was a car that I'd recently finished (a 1969 Dodge Daytona clone), and by some miracle, it was crowned Muscle Machine of the Year. Not only was it the first time a Mopar had this honor, but it was also the first time Hemmings had ever put a pro-touring style car on the cover of a magazine. While some loved it, and others hated it, the best thing about the experience was that it shook the audience of one of the most respected automotive publications, and made them rethink what was acceptable.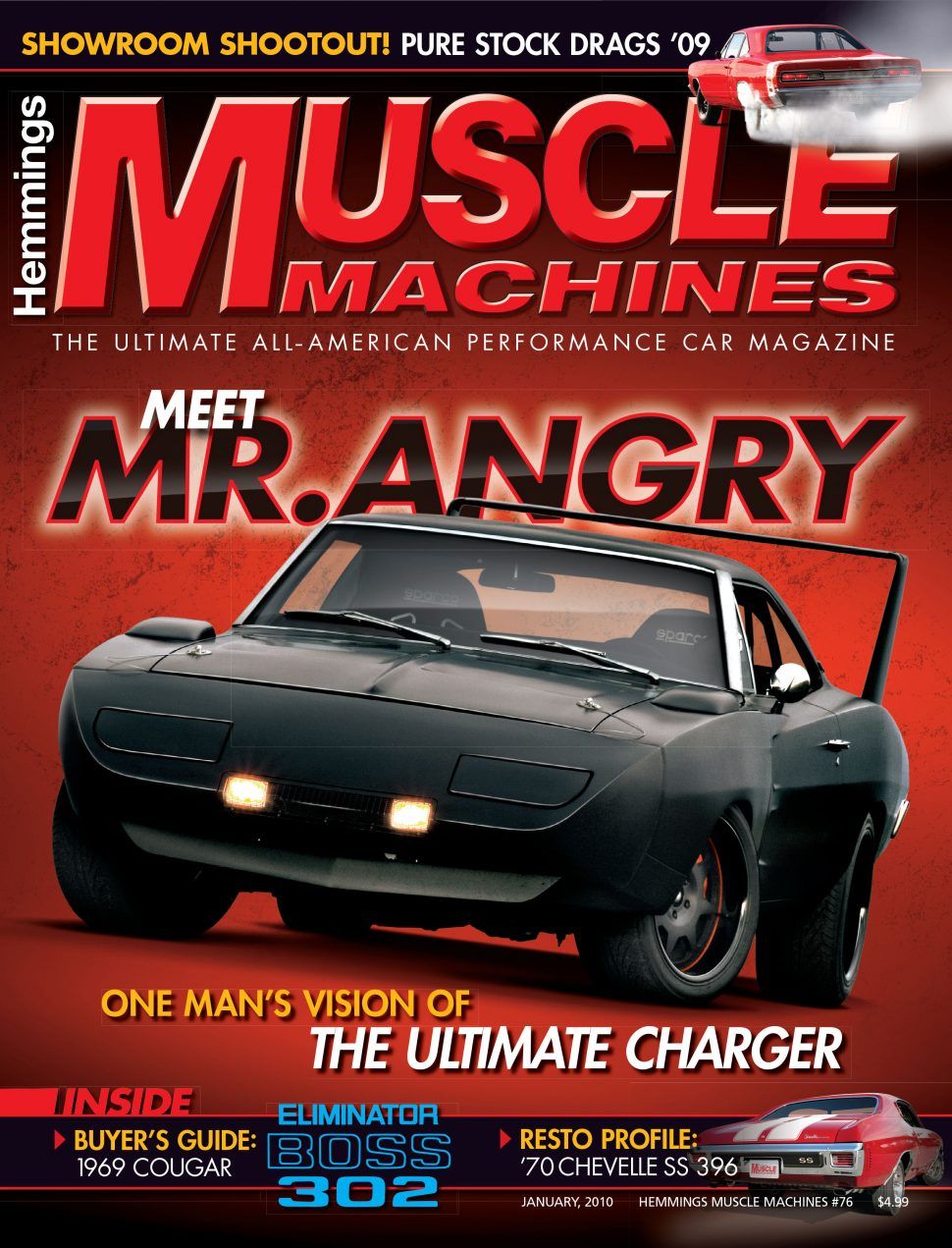 Then in 2011, the New York winters, along with the rigors of city life, had taken its toll. I knew if I didn't flee the state soon, I'd kill someone, or someone would kill me (35 years on the New York City subway will do that to a person). So, we packed up a moving van, shipped the cars, and proceeded to start a new life 3,000 miles away in the San Francisco Bay area. This was also around the time that social media was starting up. There was MySpace (remember that?) and YouTube, but things like Facebook and Instagram were still infants. Online automotive content was also starting to emerge, and man, when that happened, the ball game changed entirely.
The /DRIVE Channel on YouTube had just started, and thankfully, a show that I'd pitched was picked up. It was called /BIG MUSCLE, and over the next four years or so, we pumped out close to 80 episodes and gained quite a following in the classic car/muscle car communities. It was also where I learned about video production, editing, social media strategy, and how to tell an honest story that folks would like. In conjunction with that, I also started an automotive consulting agency where we'd take on projects for automotive-based businesses. To say it was a learning experience would be an understatement, and to date, it's been the most rewarding education process I've ever been privy too.
The House Of Muscle was next. Created by a dear friend and myself, our goal was to continue telling stories and produce content that those with love for the automobile would enjoy. During this time, I'd also emerged as a halfway decent automotive journalist, writing for such publications as HOT ROD, Car Craft, Road and Track, as well as others.
That brings us here, to Hemmings: one of the oldest and most well respected automotive institutions in existence. My official title is Director, New Media, as it's something I know a bit about.
Moving forward, and together with the rest of the crew here, our goal is to cement Hemmings as a leading producer of automotive media, with the continued intention of remaining the bible, and undisputed guidebook for everything that relates to your classic vehicle.
Folks, this is going to be a fun ride, so buckle-up!