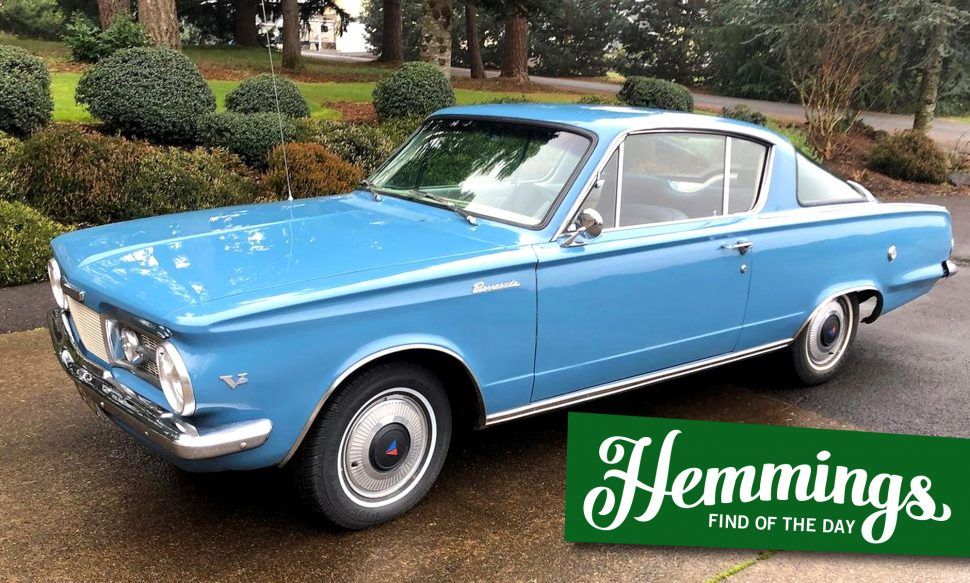 Hemmings Find of the Day: 1965 Plymouth Barracuda
First-generation 1965 Plymouth Barracuda for sale on Hemmings.com. From the seller's description:
1965 Plymouth Barracuda: Same owner for over 20 years, restored and maintained in excellent driving condition. The 1965 Plymouth Barracuda was Chrysler's effort to unseat the Ford Mustang. The upgrade to a Chrysler 318 V-8 engine makeing this is a very fast car.
I am listing it for a friend and car club member. During his ownership the following has been done:
The Exterior: New paint, New windshield and rubber, Back glass fitted with new rubber, New trunk lid gasket, stainless steel polished and all chrome is excellent condition.
The Interior: New upholstery, New carpet, New rear seatbelts, Interior maple veneer panels* and a New Sony/CD radio was installed. *The owner is a professional cabinet maker and has finished the door panels in maple veneer.
Mechanical: Engine removed, cleaned, painted, Freeze plugs replaced, New water pump, Radiator and cooling system flushed, hoses and belts replaced, Alternator and starter rebuilt, Gas tank cleaned and painted, New fuel pump installed, Electronic ignition installed, New plug wires installed, New exhaust (duals), Transmission serviced, New brakes, New tubeless radial tires.
Price
$14,500
Location
Pleasant Hill, Oregon
Availability
Find more Plymouths for sale on Hemmings.com.