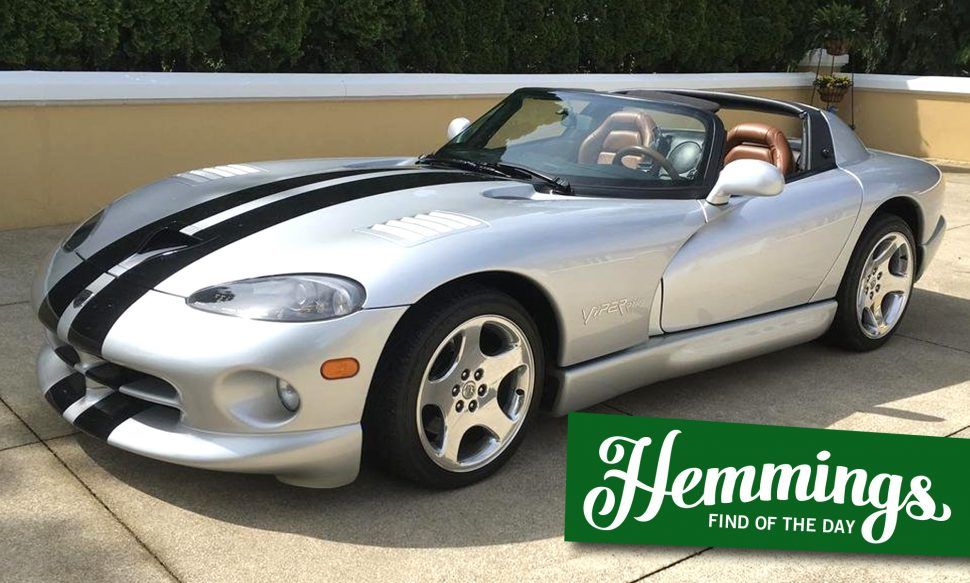 Hemmings Find of the Day: 1999 Dodge Viper RT/10
11,000-mile 1999 Dodge Viper for sale on Hemmings (and in a not-red color as well). From the seller's description:
Dodge Viper RT10 convertible, with Rare Color combination! Viper in 1999 was enhanced with many factory features including, power windows, air conditioning, and rear exiting exhaust that earlier Vipers did not offer. This 11,000 mile Viper is unmolested, adult driven, never raced, that was garaged continually during my 15+ years of ownership. The color combination was a one year offering by Dodge and black racing stripes were painted on by dealer. Only changes to stock Viper were addition of smooth intake tubes, Corsa exhaust, and interior trim pieces. Viper offered includes factory hard top, tonneau, California car cover, and original take-off parts. Runs and drives perfect, you will not be disappointed!
Price
$39,900
Location
Medina, Ohio
Availability
Find more Dodges for sale on Hemmings.com.