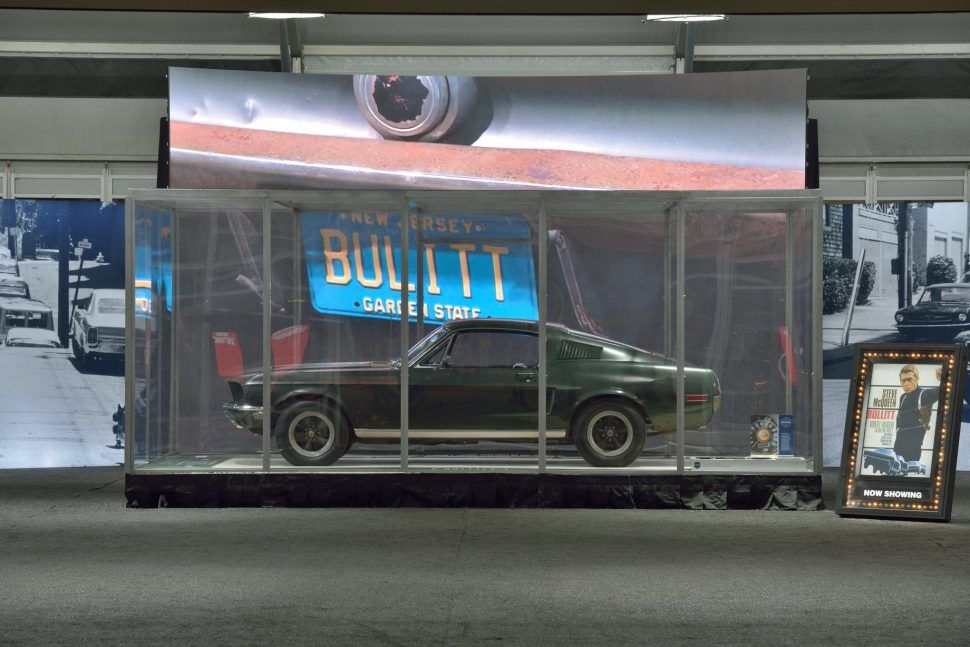 Thoughts on selling the Bullitt Mustang after 45 years in the family
If they show up at all when their car's being sold, most sellers don't bother showing up until the day the hammer drops for good. It's a different story for Sean Kiernan. After all, when you're selling the most famous Ford Mustang in the history of the planet, a car that caused people to flock from all over the world to central Florida to glimpse it on the block, the normal etiquette associated with these matters really doesn't apply. Sean left his now-native Nashville in late December and had been staying near Orlando while the Mecum Auctions team labored away to get Steve McQueen's most famous ride ready for the masses.
"It's been going pretty good. I've just been on cruise control while all this is going on," Sean told us as Zero Hour approached. "It's really just a matter of sitting around and waiting for the sale to happen at this point. But I'm ready."
The hallowed, Max Balchowsky-modified Mustang has been in Sean's family for 45 years now. For much of that time, the Mustang that flogged its way around San Francisco incongruously sat inert, taken apart, stuffed into cartons. It officially came out of hiding by appearing on stage two years ago at the Detroit International Automobile Show. Sean and his prize have been, literally, on a global goodwill tour since then. When we asked what he'd remember most about the Bullitt car, Sean pointed to two especially notable experiences.
"Other than rebuilding it by myself in my own garage, the really big thing was getting it together and then taking it to Goodwood, for the Festival of Speed," he recalled. "I went up the hill in that car 13 times. That happened after I'd rebuilt it piece by piece, without anyone calling me to ask about it. It was therapeutic for me. My Dad had passed away in July 2016, and here was the Mustang, looking just like it did when I was six years old. I put the New Jersey antique plates on it that had been hanging on my wall, and instead of shooting fireworks off on the Fourth of July, I started the car. And it ran."
Sean was fully aware of the sale's gravity in the world of collectible cars. Just after being interviewed by a TV crew from France, which came to Kissimmee to cover the sale, he reflected on what the car has meant to the extended Kiernan family.
"Honestly, it's always been a part of the family," Sean said. "Seeing this car finally go to sale means a lot to me. When we first unveiled it in Detroit, I've treated this like bringing the car together was a stepping stone in my Dad's legacy. Everyone here has been respectful and really positive about what this car's meant to us as a family. There's not a day goes by when I don't think of this car. It's got a full tank of gas, it runs, it's ready to go.
"Honestly, what I really hope for is that whoever buys it doesn't change a bolt on it," he continued. "My Dad was 66 years old when he died. All of this, selling the car, is definitely going to be bittersweet for me. But I know that what it needs is for it to find a whole team of new owners so it can be pampered in its new life."