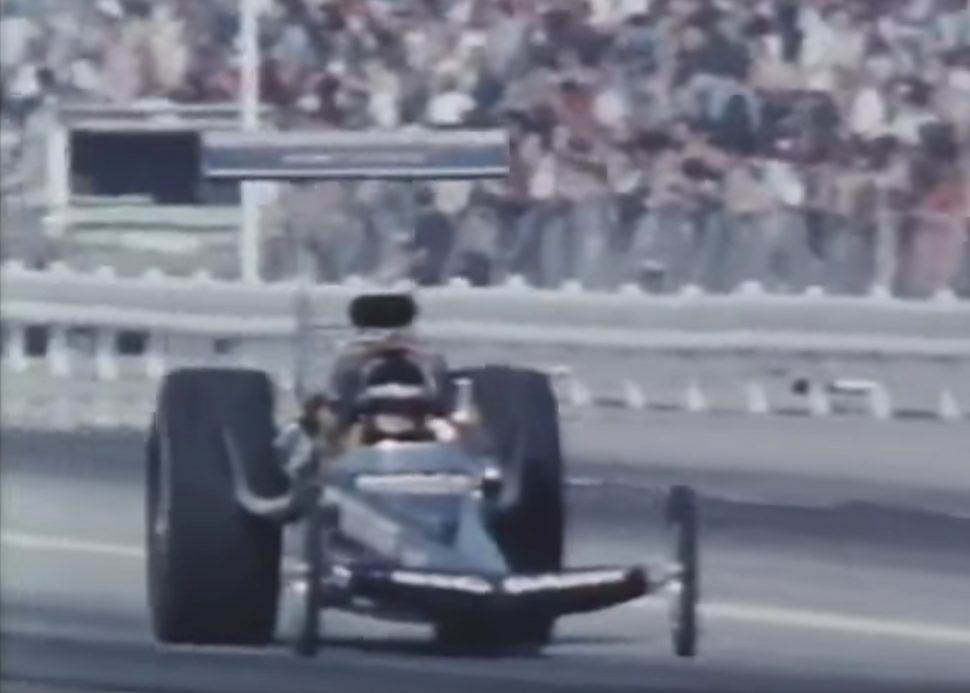 WATCH THIS: Vrooom is 16 minutes of pure '70s drag racing bliss
The Seventies. Big hair, bell bottoms, platform shoes, disco, and proto-malaise. Not all of it was bad, though, and this video is here to remind you that drag racing in the Nixon era ruled, in the days before big money — really, really big money — ruined the sport. No matter what you were into then (or haven't yet seen), Vrooom, a 1974 short from Pyramid Films, has got it — Pro Stock, Top Fuel, Altereds, Funny Cars, and exhibition stuff, this is racing in the Seventies, distilled and charcoal-filtered into a quarter-hour of '70s gold. Did we mention the groovy psychedelic soundtrack and camera work?
There are interviews with drivers of the day, including Don Garlits and Shirley Muldowney, but there's plenty of opportunity to spot the sport's lesser-known stars. Ditto for cars, too – we caught a brief glimpse of Rich Guasco's Pure Hell, along with Butch Leal's California Flash (or his trailer, at least), so now it's your turn. Tell us what — and who — you see here.