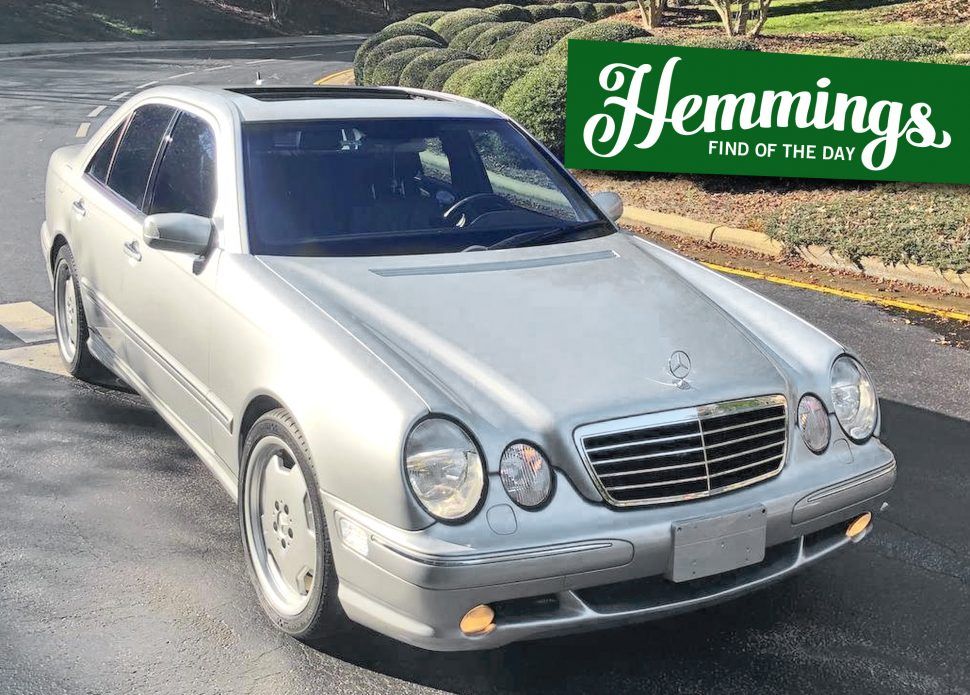 Hemmings Find of the Day: 2000 Mercedes-Benz E55 AMG

It's a 2000 Mercedes-Benz E55 AMG for sale on Hemmings.com. 349 horsepower might not seem like much today, but in the year 2000 it was 4 hp more than the base Chevrolet Corvette had. From the seller's description:
This is the performance toy of an enthusiast.
I am the third owner. Original owner surgeon had car for 15 years and 60,000 miles. Then my friend bought it from his estate, put 10,000 miles on it in two years before I purchased it and have done 8,000 miles since. Total mileage 78,800.
All services has been performed as expected, and everything has been replaced to ensure full reliable perfection.
New tint. Excellent interior, no cracks in leather.
Brand new air conditioning unit, blows cold and heats up. Brand new rubber and no curb rash on any of the alloys, which in in excellent condition.
This car needs an enthusiast, and is priced to sell.
Price
$16,199
Location
Cary, North Carolina
Availability