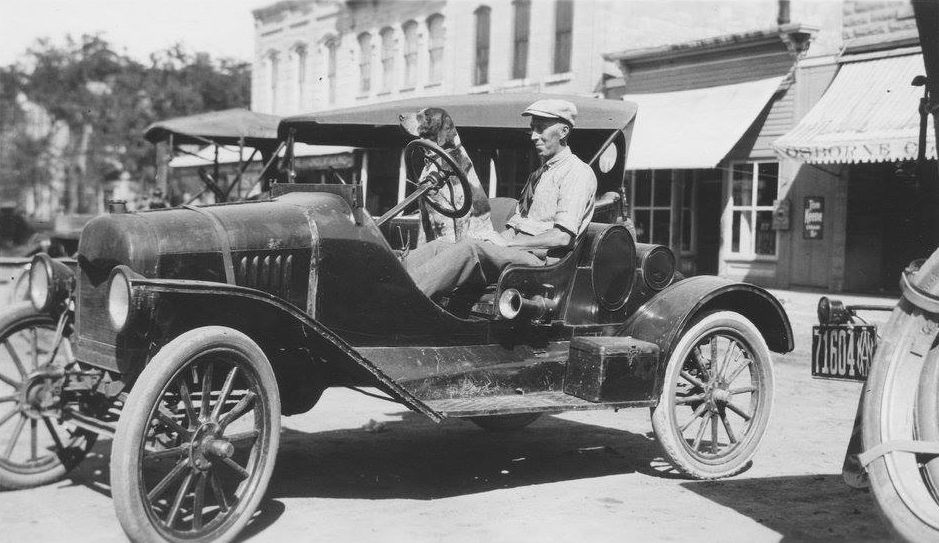 Ask a Hemmings Editor – Did you read this book too?
It goes without saying that the collector car hobby is built on nostalgia and memories. And yet, young or old, our memories are not infallible. Individually speaking, that is. Collectively, out of the lot of us, we should be able to come together to help fill in the blanks that the passage of time has created.
So let's help a fellow gearhead out. Timothy Wade wrote in over the holidays with a request to help name an old book he recalls from his formative years.
When I was a young boy in elementary school (ca. early to mid 80's) I recall a book from my school library (or it could have been from my public library) that I absolutely loved. I've tried to find this book in recent years, but since I know very little about it, google-fu doesn't seem to turn up any answers. What I remember is this:

– it is an illustrated book with hyper-realistic renderings of objects, especially the cars
– it is set during the 1910's – 1920's
– the premise is some sort of big car race, I think base in Europe
– the protagonist drives a Model T, is bearded, has a white duster on and goggles, and I believe he has a dog
– the protagonist is involved as a participant in this race, and it is filled with wonderful pre-war cars, the most stand-out one that I remember is the Beast of Turin FIAT
– the book is 8×10 sized (or approximately)
– … and that's about it.

Help!
Our first inclination is to look up the Henry Gregor Felsen collection, but Felsen wrote about cars and teens from a different era. Or maybe Ian Fleming's "Chitty Chitty Bang Bang?" Does anybody recall the book Timothy's thinking of? And while we're on the topic, does anybody recall similar books about fast cars for boys to discover at their local libraries?