Our Top 10 stories of 2019
As December draws to a close, it's time to look back on another year of Hemmings and what stories readers liked the most on our website. That's right, here are the Top 10 stories of 2019. We've limited the list to stories published this year, which means a few hits on the overall list, like "The vilification of Leo Beebe: Ford's mission to win Le Mans in 1966"—a story from 2016 that found new readers after the Ford v Ferrari movie—aren't in this countdown. Also, an honorable mention to the number 11, which somehow also involved a rotary like the number 10 spot only in a mid-engine Corvette.
We should clarify that it's the only rotary Mustang known to be built. But really, who else would try such a thing? On display at the National Auto & Truck Museum in Auburn, Indiana, this 1965 Mustang 2+2 was used as a test bed by the Curtiss-Wright Corporation, using the Wright Aeronautical RC2-60 rotary that was also tested in several aviation applications.
Metallica's lead vocalist isn't afraid to bend some sheet metal himself as a member of Beatniks Car Club. He's also worked with some famous hot rod shops to amass an impressive collection. The cars donated to the Petersen are set to go on public display in February 2020.
Find of the Day is a popular daily feature on Hemmings.com, but seeing a 1991 Camaro in the biggest stories of the year surprised me. Then I clicked on the story. It's not just a Z28, but one of 34 1LE cars from 1991, expertly preserved and with several upgrades. It's no longer available, so if $19,900 sounded like a good price to you, you missed your chance.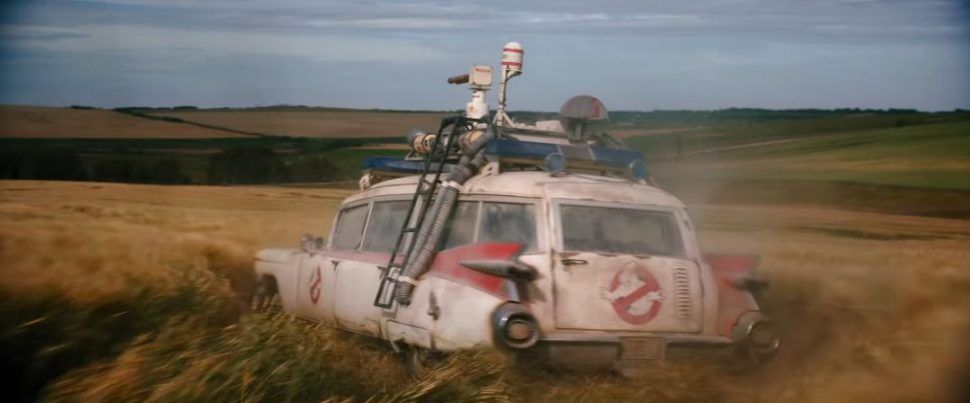 Some combination of pop culture and general love of large, vintage Cadillac wagons vaulted this story to the seven-spot, probably more the former than the latter. It's a heartwarming tale of a vehicle that was basically a cast member in the original Ghostbusters brought back to live and saved from decaying on a Sony backlot.
Save your "dang gubmint" comments for another day, there are already plenty on the original story. The short version is that the old sign was covered in stickers, so the BLM took it down and plans to put a new one in place, although there's no announcement on when that will happen.
There were just four Bugatti Atlantic Coupes built, and only one left the factory with a supercharger. That's the one missing today, in one of the automotive world's biggest mysteries.
Jessie's time came too soon, but she lived her life exactly as she wanted to. Her legacy will stand as an inspiration to do what you love, without regret.
It brings us no joy to have both stories related to this tragedy in our top 10 list. The popularity speaks to how shocking the news was. The Jessie Combs Foundation was set up since the crash, "To Educate, Inspire and Empower the next generation of female trailblazers and stereotype-breakers."
Not just one our most popular stories of the year, but also one of the best. Daniel Strohl finds the answer behind what we're all thinking when we see a photo like this.
A restoration paint job is more than just taping off the windows and spraying a fresh coat. Sometimes, it's a lot more. We dive into why a shop might estimate hours of labor and tens of thousands of dollars for sanding, bodywork, and painting. You might find a different price for your own project, but this article will help you explain where these numbers come from and, hopefully, help you ask the right questions before choosing a shop.