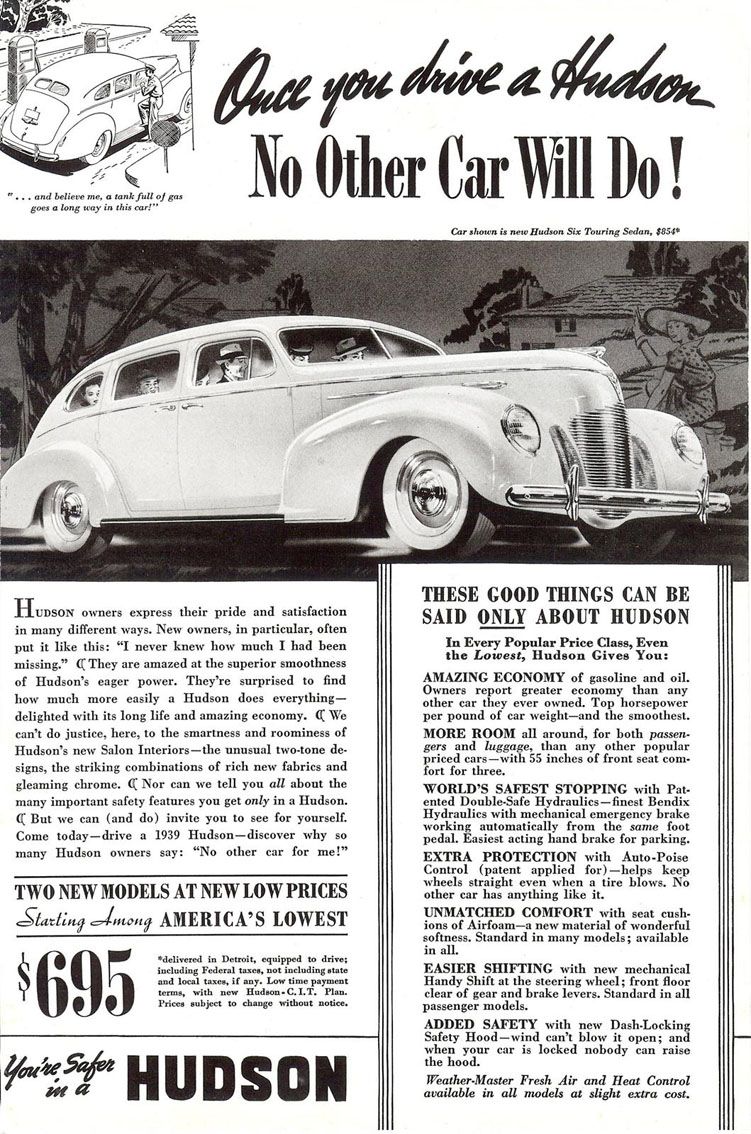 The distinctive style of the 1939 Hudson series 92 coupe
"America's Safest Cars are now America's Smartest" were the enticing words Hudson used to flaunt its new 1939 models. This was the first year of the New York World's Fair. Hudson, like every other manufacturer, was poised to showcase its newest car models, which had to be better and more modern than ever before.
One of the finest examples of a '39 Hudson can be seen on display at The Gilmore Car Museum in Hickory Corners, Michigan. Owned by Doug Peck from nearby Charlotte, it is believed that this is the actual car that was on the Hudson stand during the 1939 New York World's Fair. It's been the recipient of a first-class restoration of the utmost authenticity.
So what was it that made this model Hudson so special? Unlike some other cars that still had a solid axle up front, the '39 Hudson Series 92 three-passenger coupe was equipped with independent, coil-sprung front suspension with "Auto-Poise Control" – essentially an anti-roll bar which increased the car's handling and road control abilities. Another unique feature was "Handy Shift" – a new mechanical shifter located at the steering wheel, thus allowing not only easier, quicker gear shifts but lending the interior a cleaner appearance without a floor shifter or brake lever poking through the floor. The Hudson also had Airfoam seat cushions for greater comfort and an interior hood release for increased security.
At a base price of $833, this handsomely styled coupe was powered by a straight-six flathead engine displacing 212-cubic inches. With its single Carter carburetor it developed 96 horsepower at 3,900 rpm, sufficient enough to get its 2,832-pound weight moving fairly quickly.
Similar in style to the 1939 Chevrolets and Oldsmobiles with their three separate grilles up front, Hudsons looked far more modern thanks to the headlamps integrated into the fenders for a sleeker, smoother look, just like the restyled Fords.
As stated in their ads: "…drive a 1939 Hudson – discover why so many Hudson owners say: "No other car for me!"