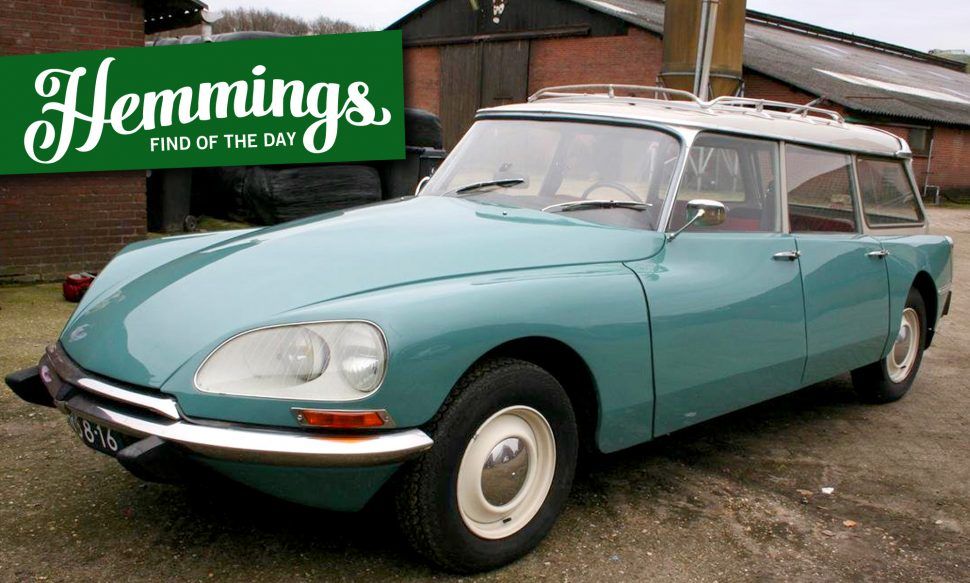 Hemmings Find of the Day: 1971 Citroen DS20 wagon
1971 Citroen DS20 wagon for sale on Hemmings.com. From the seller's description (converted from all caps, because we don't need to yell):
Only 71,700 km or 47k miles. Imported from the Netherlands several years ago in sealed sea container. Always garaged-not a hint of rust. 5 speed transmission. Painted several years ago. Rare luggage rack. Fully sorted out. Recent clutch & pressure plate. Rear jump seats. Converted to electronic ignition.
Price
$41,250
Location
NORTHERN VA., Virginia
Availability
Find more Citroens for sale on Hemmings.com