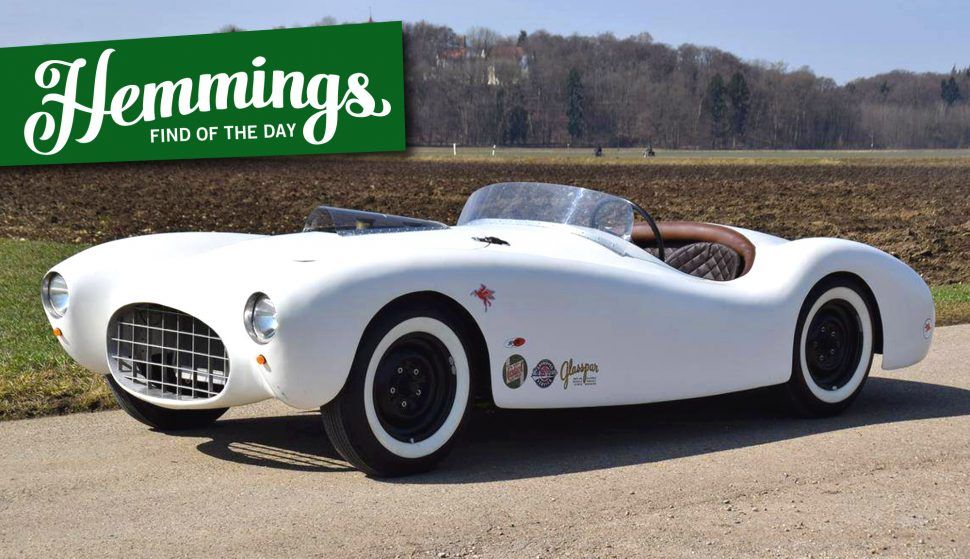 Hemmings Find of the Day: 1953 Glasspar G2
Restored 1953 Glasspar G2 for sale on Hemmings.com. From the seller's description:
This car is a G2 from 1953 fitted with a V8 Flathat engine and Edmonds cylinder heads. The car has just joined a Full frame restoration and many updates to reach the german registration. Engine has been overhauled in 2019, Gearbox has also been overhauled at the same Time. The Glasspar i a very unique and rare car even this one with his special nose is more unique than others. As far i know there has been two cars have this opem mouth on the front. The complete restoration that i have done in 2017 is documentated and will be handed to the new owner as well.

The car has of course a German Historic Plate. The car is ready for the most events and is invited for the Mitche de Bassano this year.
Price
$65,000
Location
Kaltenberg,
Availability
See more cars for sale on Hemmings.com.