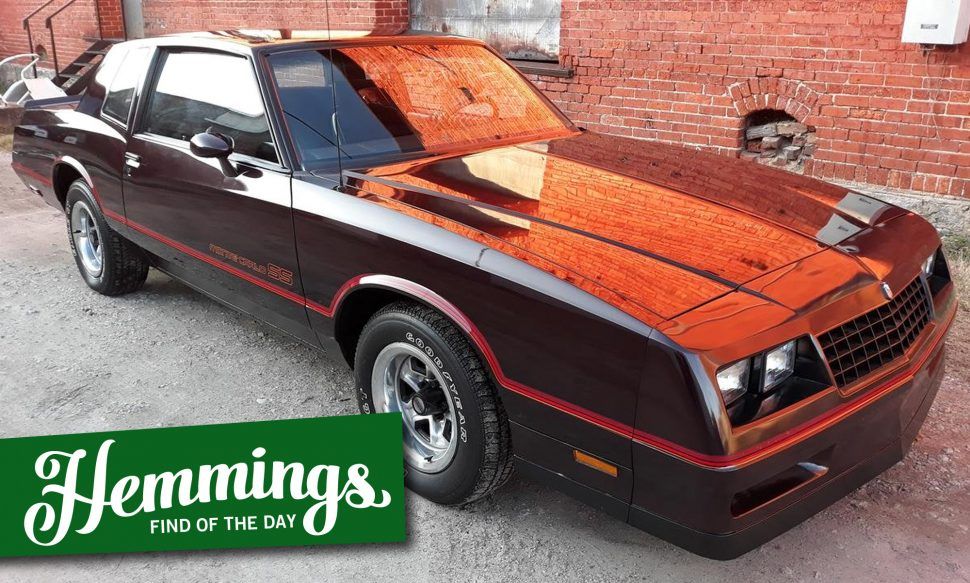 Hemmings Find of the Day: 1985 Chevrolet Monte Carlo SS
Low mileage, clean 1985 Chevrolet Monte Carlo SS for sale on Hemmings.com. From the seller's description:
Beautiful example of an Ameriacn Classic! This 1985 Monte SS is completely original with original tires and owners manual. Runs and drives great, needs no work. 13k original miles and is in excellent shape. Comes complete with Window sticker and delivery package from original owner. Only 2 owners! Fully equipped with power doors, power windows, A/C, twin remote mirrors, Cruise control, rear window defogger, center console, am/fm with cassette player and 5.0L HO engine. 3.73 rear axle.
Price
$24,900
Location
Wake Forest, North Carolina
Availability
Find more Chevrolets for sale on Hemmings.com.