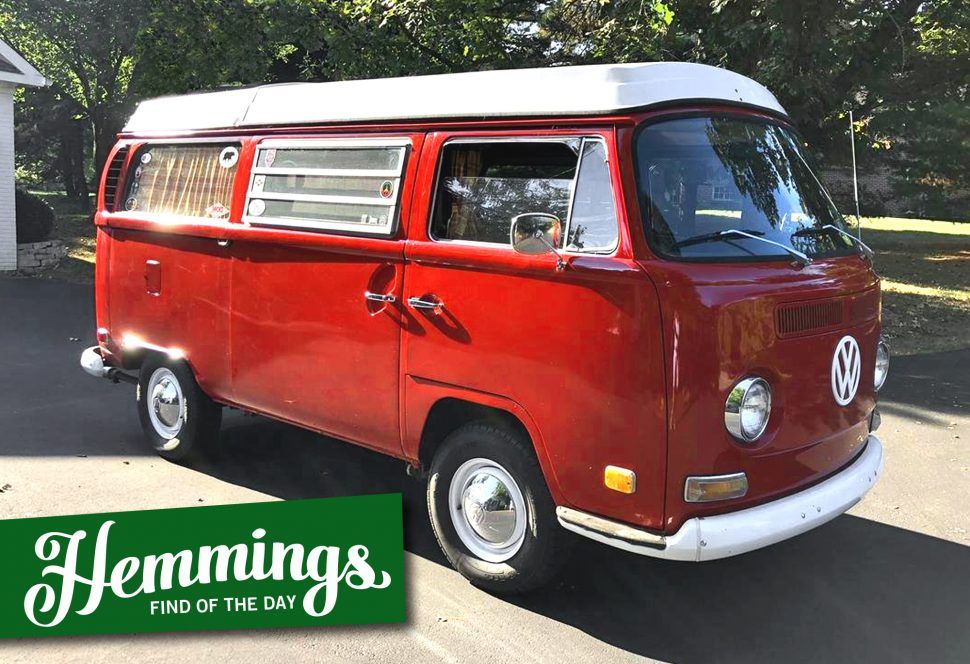 Hemmings Find of the Day: 1970 Volkswagen Type II Westfalia
Go camping in vintage style with this 1970 Volkswagen Type II Westfalia for sale on Hemmings.com. From the seller's description:
This is a 1970 Volkswagen Type II Bus, Westfalia conversion. Excellent condition, daily driver, camper and show quality vehicle. Multiple show awards including "Best Bus" at the 2018 annual Cincinnati Volkswagen Show. Restored in 2012, has 16,120 miles since restoration and 5000 miles since the placement of a newly built 2200cc VW engine which greatly improved performance. All service records available. Selling due to move and loss of garage space. Included are custom awning, camp carpet, electrical hookup cables, portable generator for primitive camping and portable window air conditioner.
Price
$37,000
Location
Cincinnati , Ohio
Availability
Find more Volkswagens for sale on Hemmings.com.