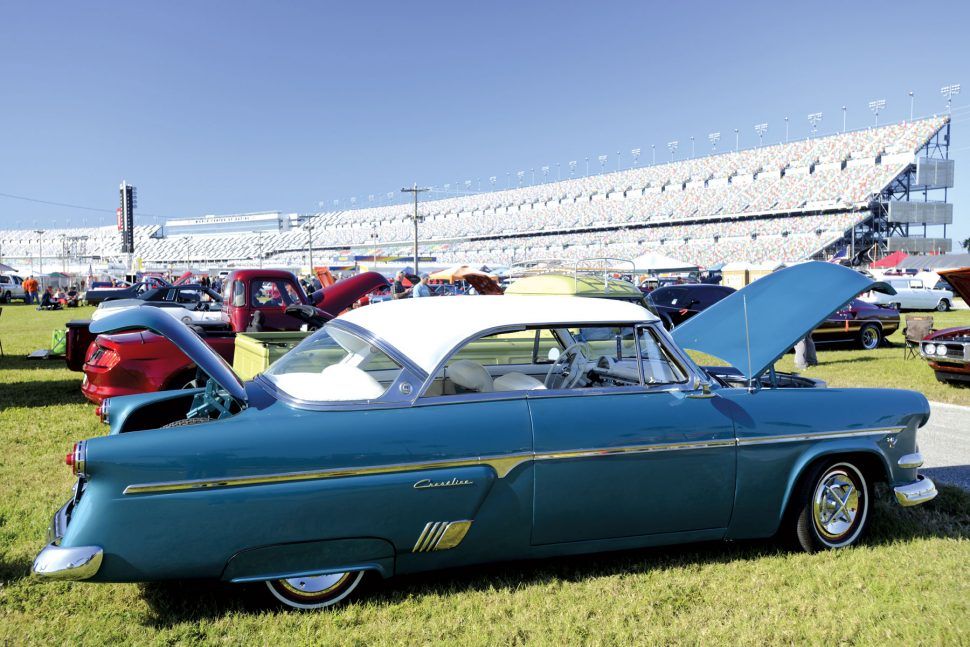 Highlights from the giant 2019 Turkey Run car show
If it wasn't for the universe of automobiles, the buzzing Gold Coast city of Daytona Beach, Florida, would not exist in the form we all know so well. From the earliest days of the 20th century, auto pioneers including Henry Ford, the Stanley brothers, and Alexander Winton brought their creations just up the coast to Ormond Beach, with its hard-packed sands that were ideal for maximum-speed runs. When the cars began going seriously fast, needing more room to stop, the action shifted south to Daytona, which had longer beaches. Once the old stock car course — consisting of the beach, state route A1A, and two U-turns — became increasingly inadequate, Big Bill France defied sanity and erected his gigantic palace of motorsports a few miles inland.
Today, "The House that France Built" towers majestically over ordinary car folks and their rides every Thanksgiving weekend. The Turkey Run, as its now called, marked its 46th edition this November. Running over four days that include Thanksgiving itself, the Turkey Run can rightly claim its place among Hershey and AutoFair at Charlotte Motor Speedway as one of the old-car world's biggest happenings. Typically, the Turkey Run will attract more than 6,000 classic cars, old race cars, hot rods, rat rods, and (this being Daytona, the home of fabled Bike Week) motorcycles. The vendors' area and swap meet markets everything from deep-fried goodies to complete cars to riding leathers, the latter another consequence of the motorcycle thing that envelops Daytona so deeply.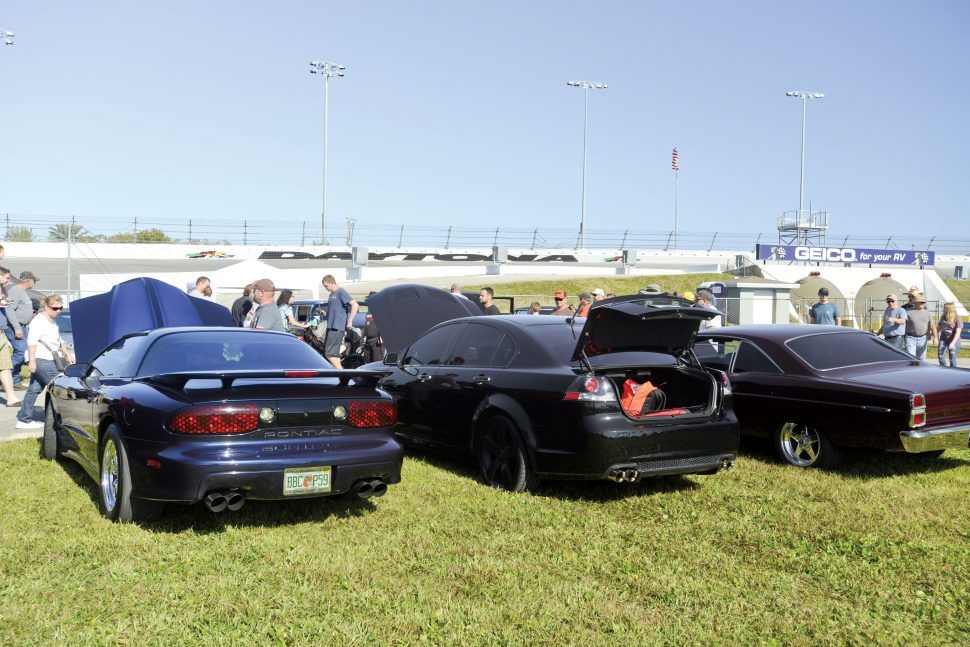 This year's edition of the Turkey Run featured fabulous weather, with temperatures in the 70s and a determinedly full house, even with Black Friday shopping going full tilt right across International Speedway Boulevard. Diversions included a craft beer festival that attracted 48 breweries, appearances by Rick and Kelly Dale of the History Channel's American Restoration, and visits throughout the show by Butch Patrick, who played Eddie Munster on the unforgettably macabre 1960s sitcom. The George Barris-built Munster Koach and Drag-U-La cars from the program were also in attendance. We, however, focused our attention on the sprawling car show, the only way to appreciate the sheer volume and variety of what shows up at the Turkey Run.