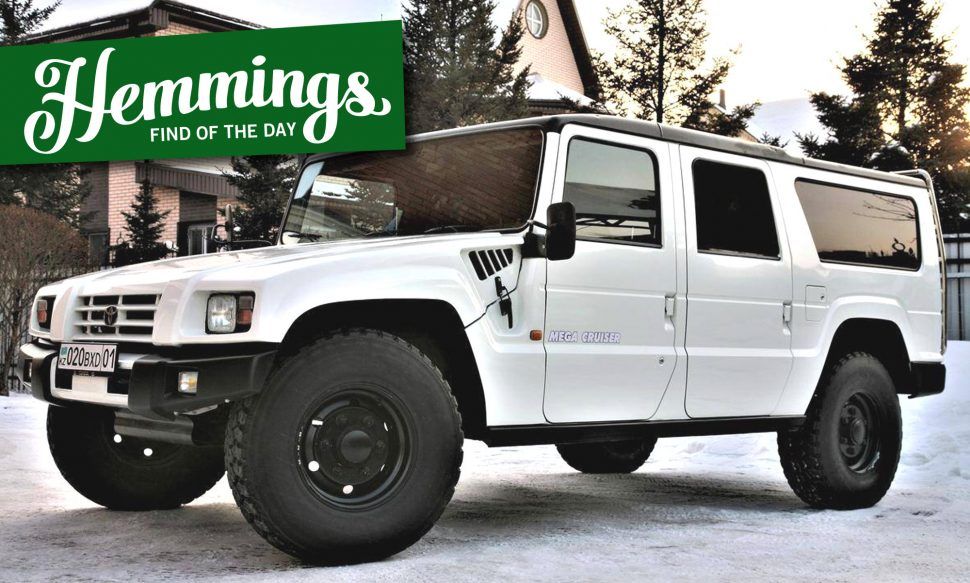 Hemmings Find of the Day: 1996 Toyota Mega Cruiser
LHD 1996 Toyota BXD20 Mega Cruiser for sale on Hemmings.com. From the seller's description:
#87 out of 151 units ever made by Toyota between 1996 -2002. Each hand made on pre-order. Very rare one out of 12 units made Left Hand Drive. Portal Drives (23 inches clearance), 4 WS (Wheel Steer), All Wheel Locking, 37″ Wheel, AC, all independent suspension – everything Toyota made from the factory. This vehicle is Unique in every aspect.
This Mega Cruiser comes from a private collection with tons of upgrades to make it comfortable and enjoyable for a daily use, expedition or off-road trips. Upgrades include:
complete interior noise,heat and vibration insulation;
all leather, alcantara interior hand made;
huge fridge;
3 TVs with subwoofer and 16 speaker and audio system;
,central locking, car alarm system with remote start and turbo timer
engine pre-heat system Eberspracher , programmed and remote start controlled;
interior air heat system Airtronic from Eberspracher, programmed +(2 heaters front and rear come from the factory)
Winter package ( fuel tank pre-heat, fuel line pre-heat and fuel filter pre-heat)
All seats 2 position heating; all window electric;
Sattelite phone system Thuraya with base and sub-base installed;
Price
$99,900
Location
Nur-Sultan,
Availability
See more Toyotas for sale on Hemmings.com.