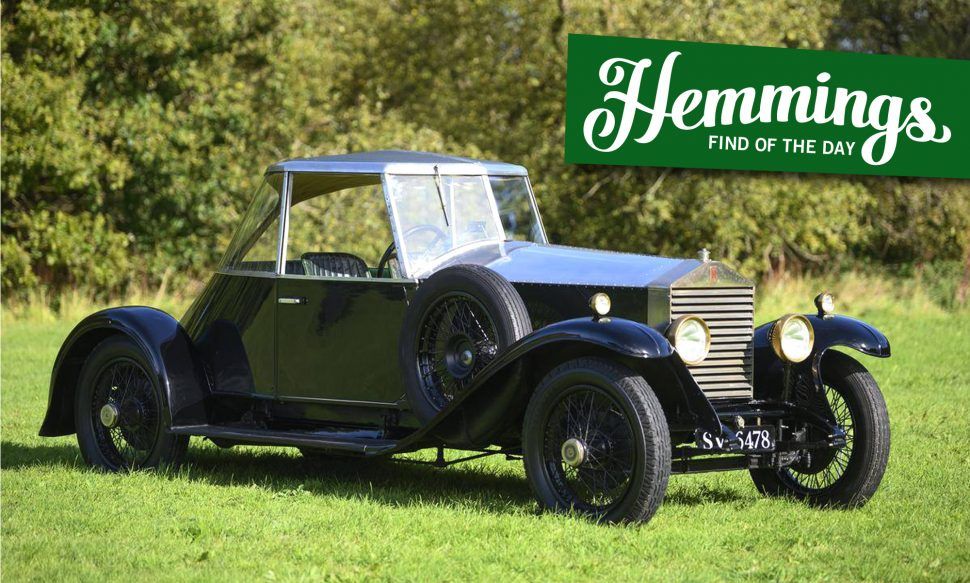 Hemmings Find of the Day: 1927 Rolls-Royce 20HP
Curtiss-bodied 1927 Rolls-Royce for sale on Hemmings.com. From the seller's description:
Ordered by the Rockafellar family and delivered to New York without Body. Bought by Family friend Alan Beamis who had this body fitted by Curtiss. He used it to tow his glider to comptitions. This car retains all original features and has an extensive history file detailing the previous 3 owners. in 1936 the car was sent to South Africa where it stayed until 1989, owned since. Engine rebuilt by Fiennes, body fully restored by Greenhouse Ltd Hereford.Wheels rebuilt. Car drives perfectly, retaining all original undertrays, sidescreens and is a full four seater. A true one off and should be seen at some of the premier car shows.
Price
$105,000
Location
Blockley,
Availability
See more Rolls-Royces for sale on Hemmings.com.