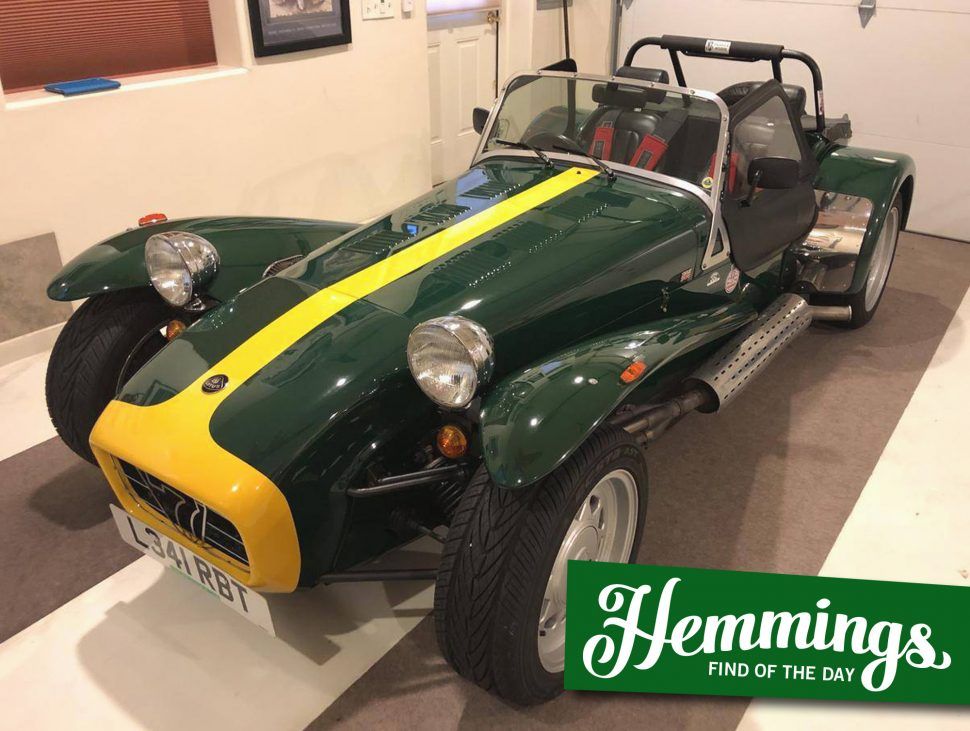 Hemmings Find of the Day: 1993 Caterham Super 7
Right-hand-drive 1993 Caterham Super 7 for sale on Hemmings.com. From the seller's description:
This Super Sprint, is a "proper English sports car" equipped with RHD and was imported by the current collector owner. Purchased in June of 2006, this example was offered by Mike Abbas Classic Cars in Lancashire England, showing 14,470 miles on the odometer. This is a very clean example, which shows no signs of been abused, or run hard on a track. While the car performed well after arrival, in 2007 it was taken into Leydon Restorations of Bucks County, PA for a going over, as well as for some minor modifications. Routine maintenance was preformed, fluids, cooling hoses and carburetor gaskets were replaced.
Best described as a very respectable driver, there are stone chips on the nose after 26 years of fun which have been touched up. The original nose medallion is included in the sale, Per the owner's request, Trimeo pedal extensions were added, Caterham driver and passenger harnesses, as well as a push button starter, and removal of the UK immobilizer (key is still present). As a driver, a reverse lamp was added on the left hand side of the car, as well as third LED tail light. The transmission tunnel, under seat and boot carpet were all replaced to be more ascetically pleasing. All maintenance records from the current owner are included from PA and NJ specialists. The weather gear shown is included, as is a bikini top, which is folded in the boot area beneath the tonneau cover. Both English number plates are included, as is the original Caterham bonnet badge.
Price
$32,500
Location
Collinsville, Connecticut
Availability
See more Caterhams for sale on Hemmings.com.