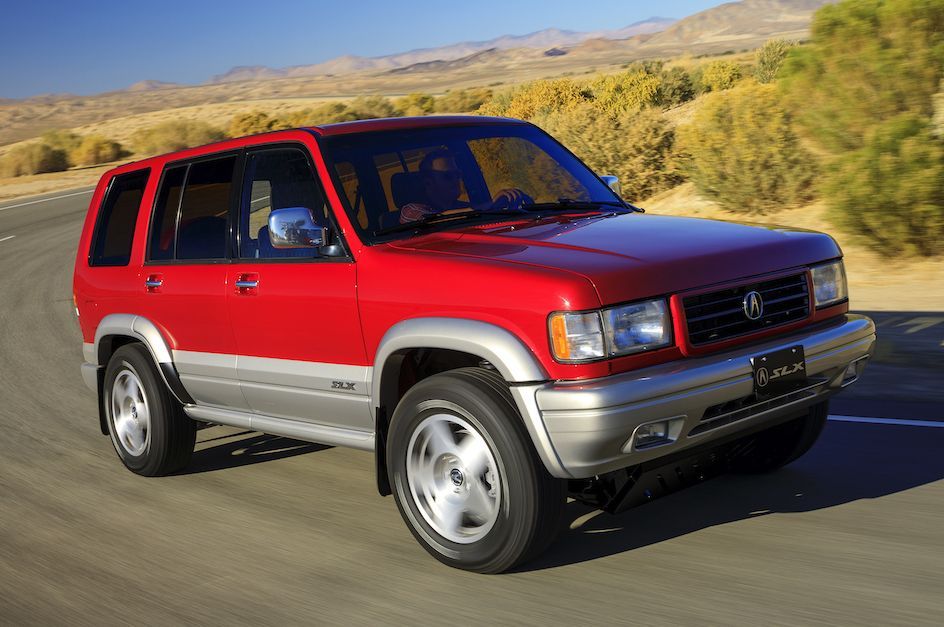 Four-Links – Acura revisits is first SUV, Gilmore adds a muscle car museum, examining Route 66's trash, hot tub Land Rover
For this weekend's Radwood show in Los Angeles, Honda took one of its first Acura SUVs, a 1997 SLX, and not only updated its engine and transmission but also its entire all-wheel-drive system.
For the purposes of this project, Acura bought from noted Acura collector Tyson Hugie a 1997 SLX in an 883 Fir Green and Light Silver two-tone. From there, the Ohio-based team of Acura engineers separated the body from the chassis (the SLX was a true body-on-frame SUV) and stripped out its longitudinally mounted 190-horsepower 3.2-liter V6 and 4-speed automatic.

Next, the team had to figure out how to wedge the RDX's transverse 2.0-liter turbo four and 10-speed auto into the same space. In addition, the SLX came with a independent double-wishbone suspension in front and a coil-spring solid axle rear. To accommodate the engine and convert the suspension to the RDX's front MacPherson struts and 5-link independent rear, Acura had to weld completely new subframes into the chassis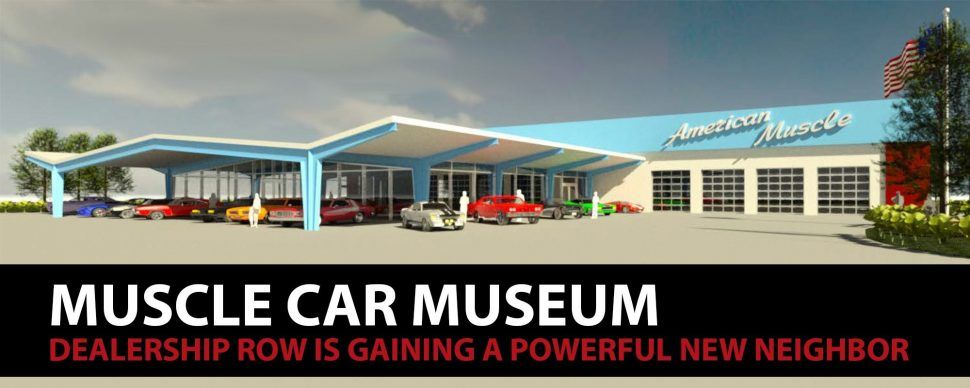 * The Gilmore Car Museum up in Hickory Corners, Michigan, announced last month that it'll build another museum on its campus: one geared toward muscle cars. The $5 million, 28,000-square-foot facility is expected to open in 2021.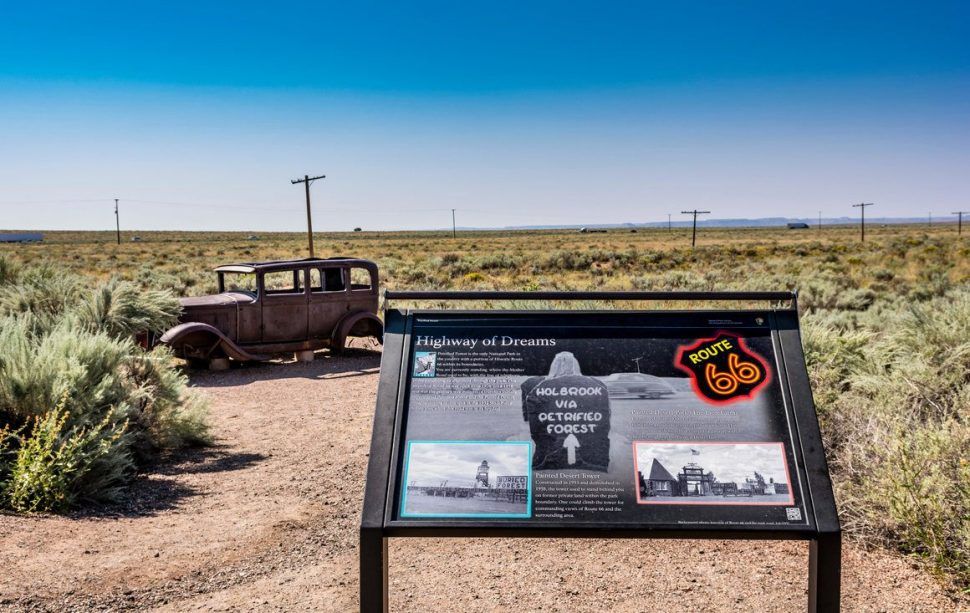 * For decades, archaeologists have known that the best way to infer any detail about the lives of everyday people – not the kings or politicians who appear most frequently in history books – is to look at a society's trash. That's why a section of Route 66 that ran through Petrified Forest National Park in Arizona has been left messy on purpose.
When a bottle or can was empty, they just flung it. "It was socially acceptable at the time to just roll down the window and throw the trash out," says Parker.

The densest concentration of trash came to rest about 10 to 15 feet from the roadbed, in a band Parker and his colleagues affectionately call the "throw zone"—"about as far as you can huck a bottle out of a moving vehicle," he adds. It was once so thick with garbage that it looked as though someone had torn open a trash bag and shaken its contents loose. Decades later, the "throw zone" is still home to smashed porcelain plates, bits of car door handles and mangled tires, and toys, such as cap guns and marbles picked up at the "trading posts" that once dotted the highway. Accessories such as aviator sunglasses turn up, too. There are easily hundreds of bottles and cans.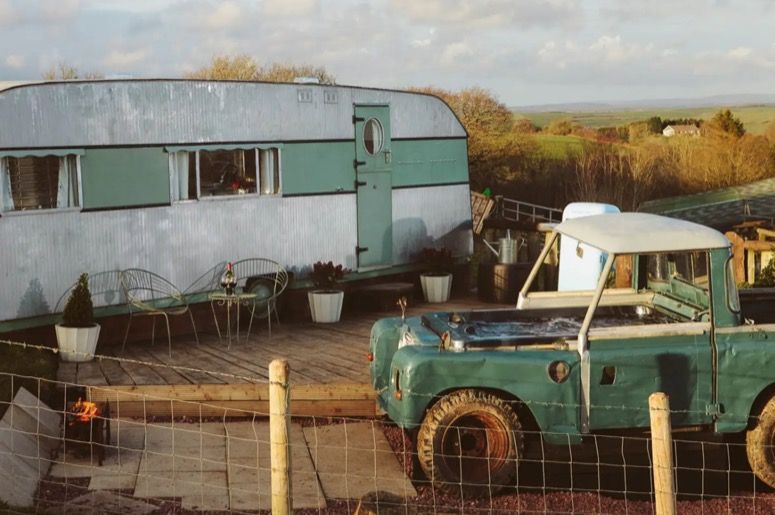 * Here's hoping that the Land Rover that some glamping entrepreneur turned into a hot tub in England was too far gone to restore.
* Finally, there's another Le Mans film out now that perhaps has far more emotional impact than the one we've all been hearing about. Quentin Baillieux's "Le Mans 1955" may even have a shot at some big-name awards too.