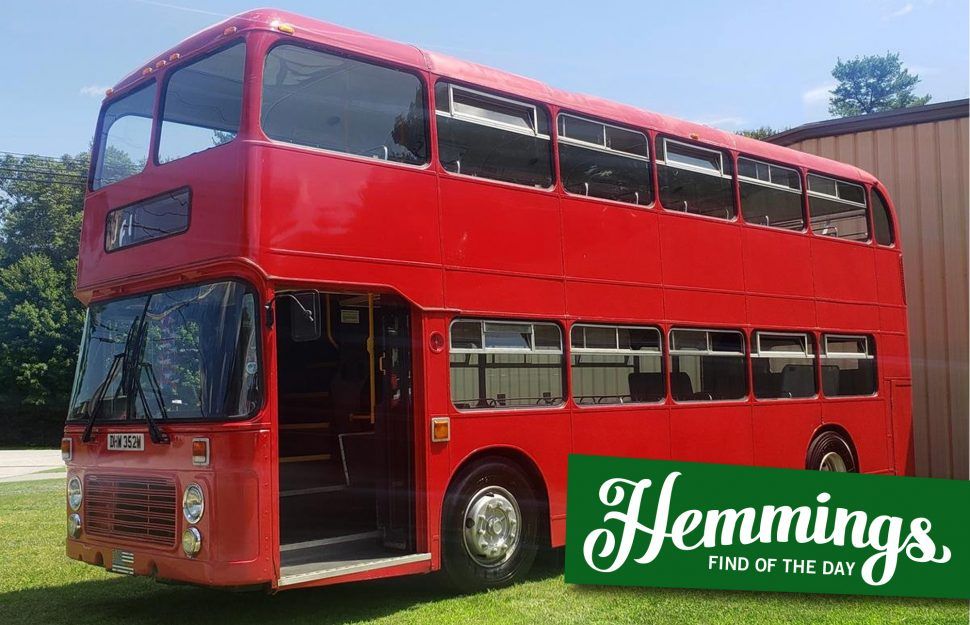 Hemmings Find of the Day: 1981 Bristol Double Decker Bus
Double decker bus? Double decker bus! It's a 1981 Bristol Bus for sale on Hemmings.com. From the seller's description:
HERES A UNIQUE ITEM!!
1981 BRISTOL DOUBLE DECKER BUS
IMPORTED FROM LONDON AFTER SERVING THE CITY FOR MANY YEARS IN THE LONDON TRANSIT SERVICE…
SEATS 75 PEOPLE
RIGHT HAND DRIVE – HEAT – NO A/C
ALL NEW RED PAINT ON STRAIGHT BODY
ALL NEW BLACK LEATHER UPHOLSTERY..
THIS DOUBLE DECKER BUS WOULD BE GREAT AS A BREW PUB TOUR, CITY TOUR, WATER FRONT ENTERTAINMENT, OR CONVERT TO A FOOD TRUCK..ETC..
LET YOUR IMAGINATION TAKE OVER…
Price
$26,500
Location
Hopedale, Massachusetts
Availability
Find more buses for sale on Hemmings.com