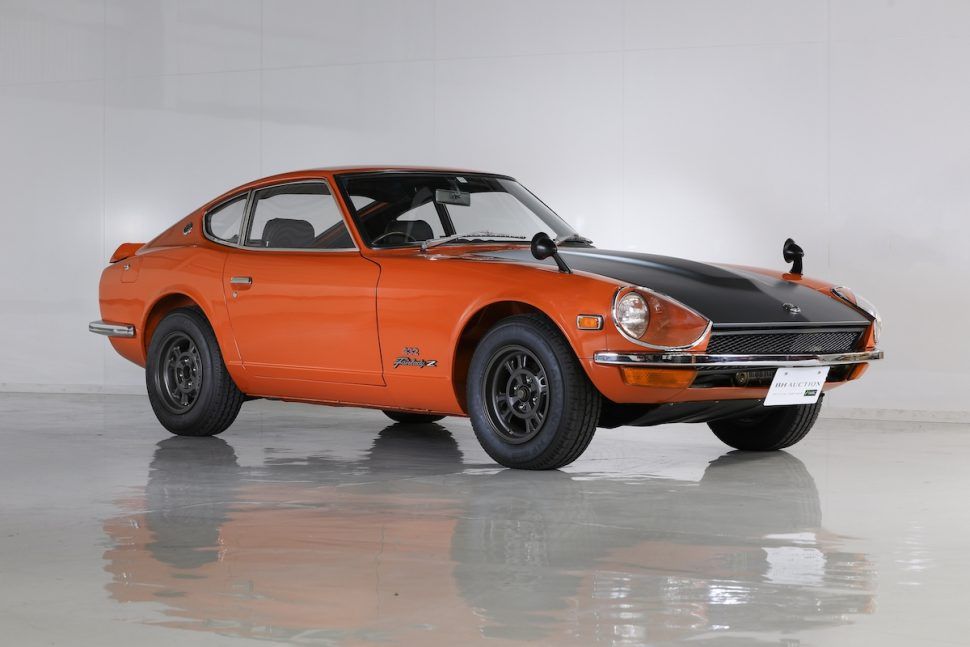 When a single letter adds half a million dollars: Nissan Fairlady Z432R heads to auction
Not often does a Nissan Fairlady Z432 go overlooked at auction these days. The Z-car variant with the S20 four-valve, triple-carbureted, dual-overhead-camshaft straight-six from the Skyline GT-R has gained a fast foothold in six-figure territory, so it would take something special to top it – something like three Skyline GT-Rs and one Z432R all at the same auction, with the latter of the group expected to become the most expensive Z-car to sell at auction.
When Nissan and Prince merged in August 1966, the former found in the latter's treasure chest a potent engine design based on the straight-six that powered the Prince R380 mid-engine Grand Prix racer. With a pentroof (some sources say hemispherical) combustion chamber, multivalve design, mechanical fuel injection, and an 11:1 compression ratio, the 2.0L GR8 managed nearly 200 horsepower and more than 125 pound-feet of torque. The S20 that Prince's engineers developed for street use from the GR8 had a few less cubic centimeters and Mikuni carburetors but still made 160 horsepower and a few more pound-feet.
While the S20 initially powered the Skyline GT-R on its introduction in February 1969, sometime after the Z-car's introduction in December of that year Nissan execs decided to drop the S20 into the Z-car, replacing its L20 single-overhead-camshaft straight-six good for 130 horsepower. Along with the engine swap, the resulting Z432 featured a five-speed manual transmission in place of the Fairlady Z's four-speed, a limited-slip differential, a rear stabilizer bar, and a price tag reportedly double that of a regular Z-car. Only 419 or 420 (depending on the source) made it out the door.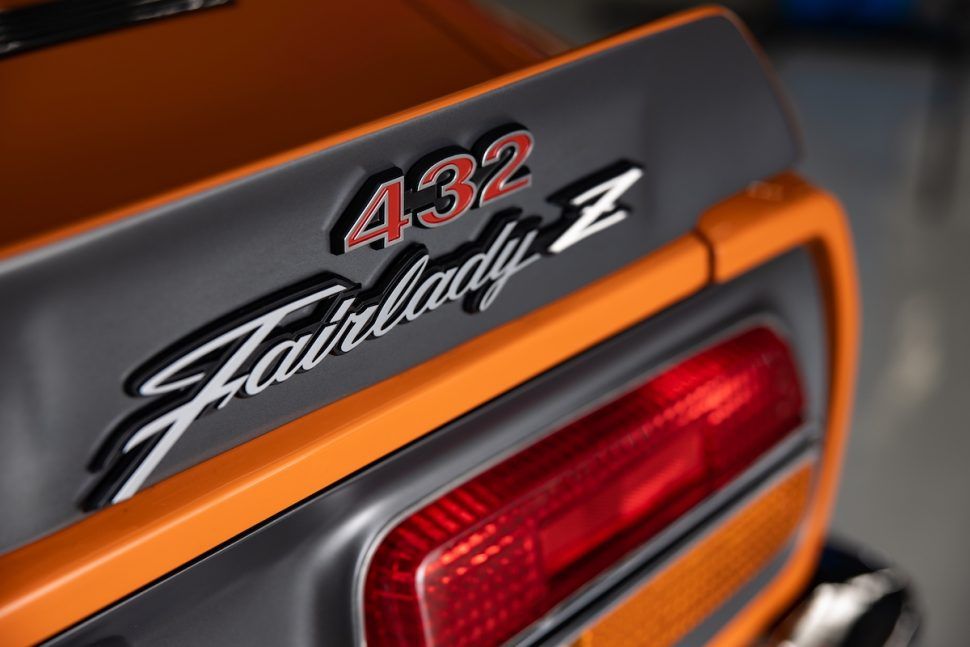 But Nissan wasn't done yet. The company wanted to take the Z432 rallying, so to create a lighter, no-frills version, the company swapped the steel hood for a fiberglass version painted flat black, installed acrylic windows, stamped special 0.2mm thinner body panels, removed everything non-essential to a race car (radio, heater, airbox, reclining mechanisms for the seats, air ducts and vents, insulation), and installed a larger 100-liter fuel tank.
Though its first outings resulted in a lot of DNFs, the Z432R made a spectacular first impression for the Z-car on the rallying scene at the 1970 RAC Rally in England, according to Brian Long, writing in "Datsun Fairlady Roadster to 280ZX:"
On this event, the international rallying debut of the 240Z, the team had learnt a lot about the new car. An added bonus was that the Z had already become a firm favourite with the enthusiastic British crowd. Seeing the drivers throwing it around, and hearing the glorious bark of the exhaust, made it an exciting car to watch.
An estimated 30 to 50 Z432Rs made it out of the factory, most of them homologation versions sold to the general public – Japanese domestic market only – and the rest reserved as factory works racers or sold kitted out as race-only cars to privateers. According to Nissan Z-car sources, no more than 10 to 15 Z432Rs remain these days, one of which (chassis number PS30-00289) will head to auction at BH Auction's Tokyo event next month.
According to BH's description, PS30-00289 is an authentic Z432R with a little more than 98,000 kilometers on its odometer. As some Z-car message boards have noted, Z432Rs tend to circulate among a small group of Japanese enthusiasts, rarely if ever coming up for public auction. BH's pre-auction estimate for PS30-00289 ranges from ¥73 million (about USD$670,000) to ¥83 million (about USD$760,000).
In addition to the Z432R, BH is also offering a Fairlady Z432 (chassis number PS30-00166) with a Z432R-style flat black hood that spent some time in the United States before returning to Japan. It's pre-auction estimate ranges from ¥11 million (about USD$100,000) to ¥13 million (about USD$120,000); it previously sold at RM Sotheby's Amelia Island auction in 2017 for $170,500, reportedly a record for Z-cars at auction at the time.
Those two accompany three GT-Rs at the same auction: a 1971 KPGC10 estimated to sell for ¥21 million (about USD$190,000) to ¥23 million (about USD$210,000), a 1972 KPGC10 with an unreleased pre-auction estimate, and a 1973 KPGC110 expected to sell for ¥43 million (about USD$395,000) to ¥46 million (about USD$420,000).
BH's Tokyo auction will take place January 11-12. For more information, visit BHAuction.com.