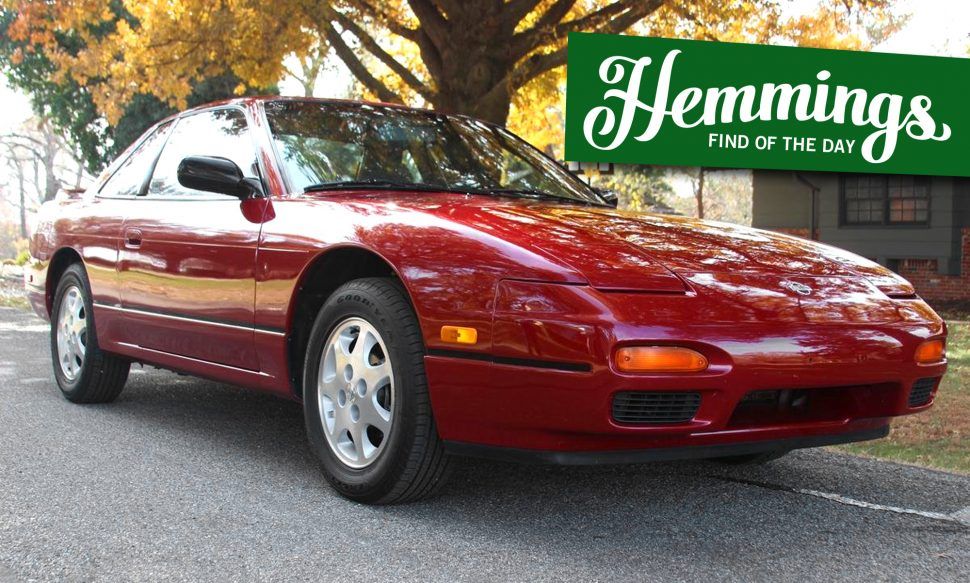 Hemmings Find of the Day: 1993 Nissan 240SX

Your eyes do not deceive you. It's a stock, unmodified 1993 Nissan 240SX (with a manual transmission) for sale on Hemmings.com. From the seller's description:
This is an extremely clean 1993 Nissan 240SXSE. This stock 5 speed manual has been garaged and well maintained its whole life and drives great! The car is as clean inside as out; heat/AC, cruise, pop up headlights, moon roof, retractable antenna, automatic seat belts, etc all work well. The car is on a clean title with detailed maintenance records.

Maintenance:

New paint job with body work
No rust, frame work was done and corrosion inhibitor sprayed
Suspension work done, no further issues
The wheels have been refinished
New bucket seats with new material and new foam
New tires

Comes with:

Extra instrument cluster
New door seals, in packaging
Original radio that works
Price
$8,500
Location
Wichita, Kansas
Availability
Find more Nissans for sale on Hemmings.com.