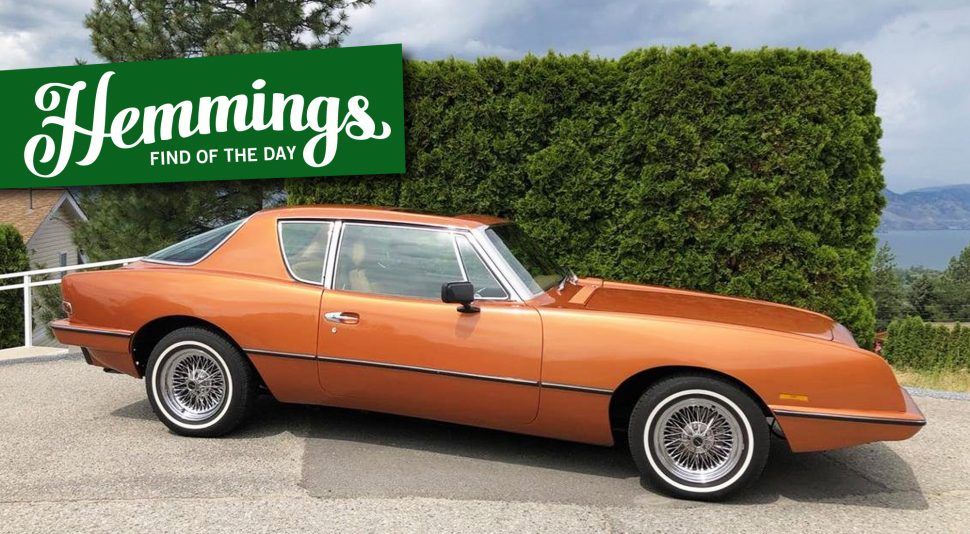 Hemmings Find of the Day: 1984 Avanti
It's an Avanti Motor Corporation 1984 Avanti for sale on Hemmings.com. From the seller's description:
1984 Avanti, 5.0 litre HO Chev engine with GM 4 speed automatic transmission. Factory chrome wire wheels in perfect condition. Factory E.Nardi wood steering wheel and wood trim package. Saddle leather interior and headliner in very good condition. Near new white wall tires. A/C recently completely serviced and upgraded to new coolant. Excellent repaint in original color a few years ago. Replacement odometer reads 20,373 miles. Estimated total is 70,000 miles.
Runs very well. Always well maintained and garage kept. Rarely driven in the rain. No accidents. Clear title.
Very good show condition – recently voted winner 1971-1999 stock class at show in August 2019.
There is a small split in the driver's seat cushion, not visible unless you're cleaning the seat. The sunroof has a very slight leak when it's raining hard. No other known issues.
Car is in western Canada (south central British Columbia). It was originally purchased in the US. Easy paperwork to re-enter US.
I'm moving and unfortunately won't have garage space.
Price
$18,500
Location
Penticton,
Availability
Find more Avantis for sale (or older Studebakers for sale) on Hemmings.com