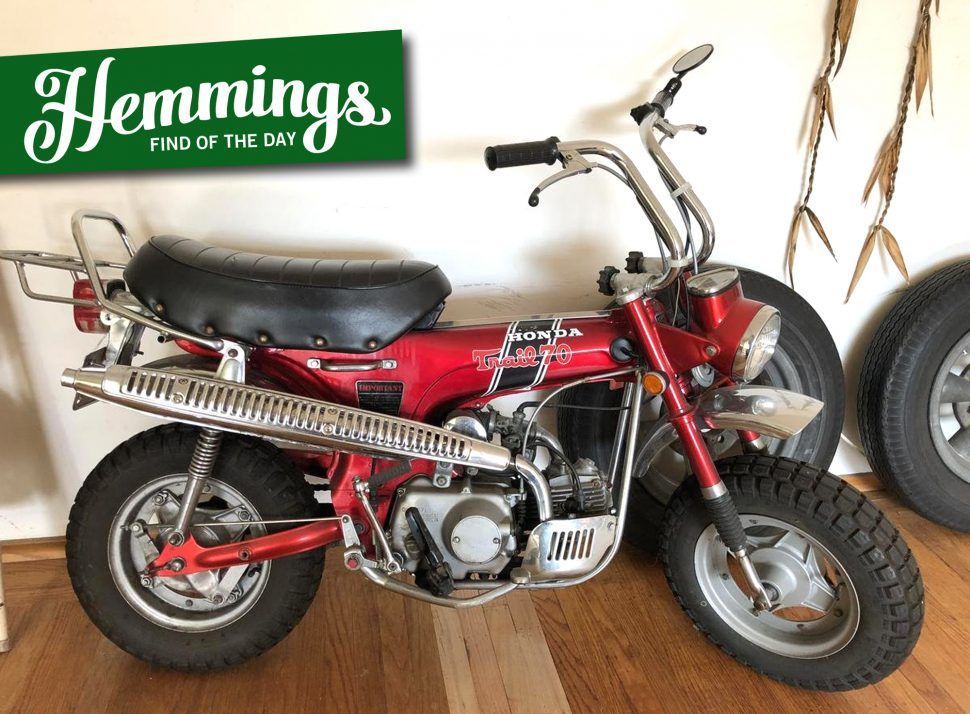 Hemmings Find of the Day: 1970 Honda Trail 70
Looking for a pit bike or something to explore the local trails? Here's a 1970 Honda Trail 70 for sale on Hemmings.com. Also known at the CT70. From the seller's description:
Christmas is coming! And here's the perfect gift: I'm selling this 1970 Honda Trail 70 minibike because I've got a few other projects I want to concentrate on. The bike is in phenomenal shape: it was restored a few years ago (before I got it) and the only flaw is a small tear in the vinyl seat (pictured). I haven't run it in a few years, so it will probably need a charge on the battery or a new battery, altogether. It's got just over 7,000 miles on the original drivetrain. It's currently registered and insured in California. Shipping is on your dime, but I'll make sure it safely gets loaded into the truck you send for it and work with the shipper, if you can't come get it in-person. Let me know if you have any questions.
Price
$4,500
Location
San Bruno, California
Availability
Find more Honda motorcycles for sale on Hemmings.com