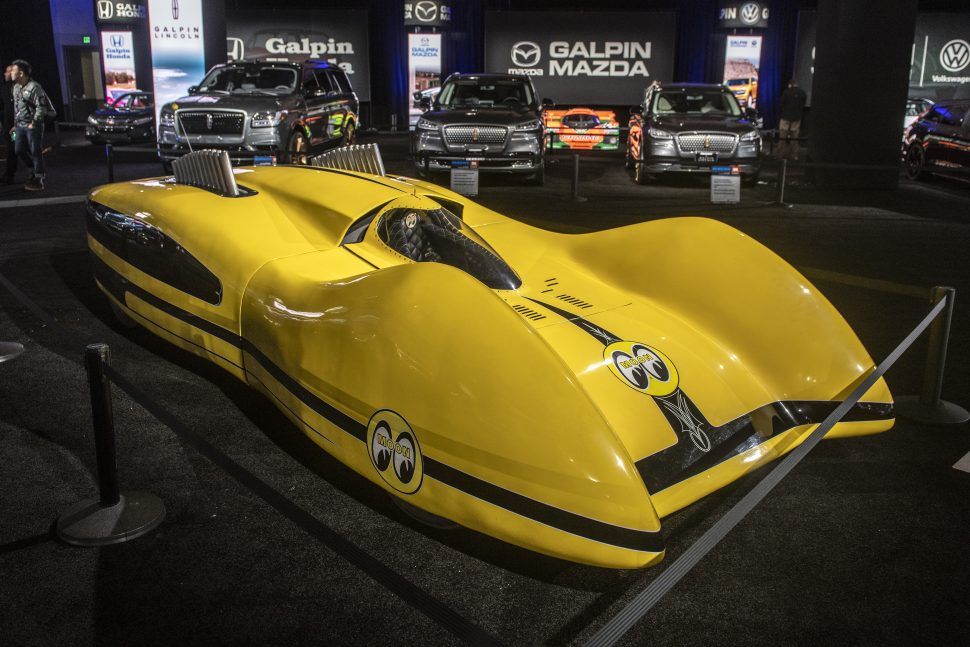 Highlights from the Galpin Hall of Customs at the 2019 LA Auto Show
Every year at the Los Angeles Auto Show, local mega dealer Galpin Autos takes over a small space between the two main exhibit halls of the LA Convention Center and turns it into the Galpin Hall of Customs. Among the new cars meant to induce visits to Galpin's showrooms are several custom and rare cars, either on loan or created by Galpin's own custom shop. Here are some highlights from this year, captured by photographer by Drew Phillips.
The Grasshopper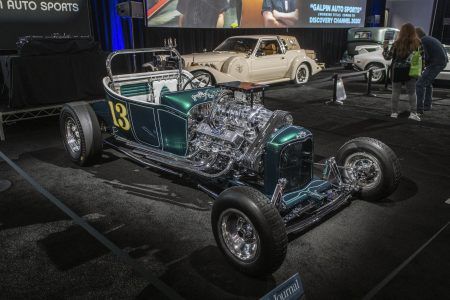 Famous for gracing the cover of Hot Rod magazine in 1959, The Grasshopper grew into a hot-rodding legend and popular model kit. This one here is a re-construction done by Dave Shuten and a crew at Galpin Auto Sports. You can learn more about the rebuild in this story from Nitto's Driving Line blog.
"Medusa"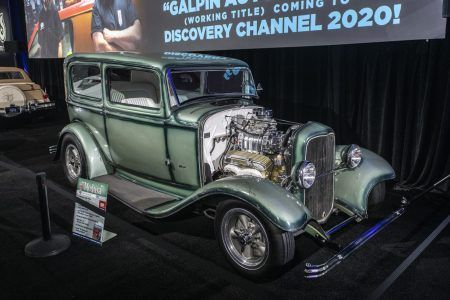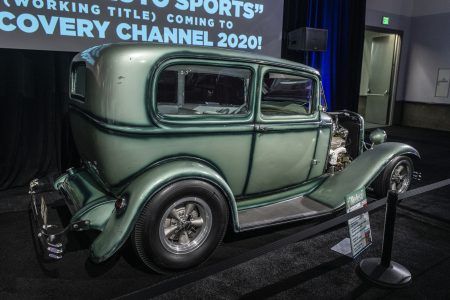 Another Dave Shuten car, this 1932 Ford Tudor sedan has also appeared at the 2018 Grand National Roadster show. Some of the paint on the surviving body is lacquer from the 1950s.
Liberace's 1981 Zimmer Golden Spirit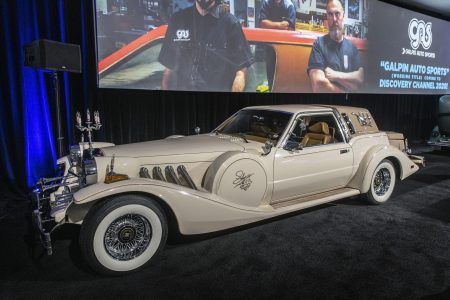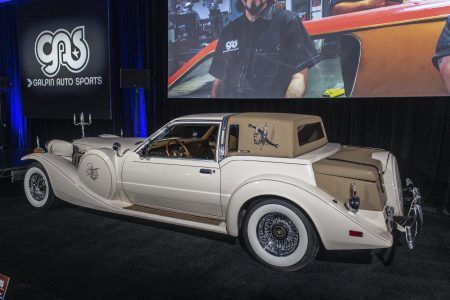 Is there a car that embodies the Liberace aesthetic more than the Zimmer? That's a rhetorical question; The answer is no. The famously gaudy piano man turns things up on his personal copy of this neoclassic with seven candelabras on the outside. Look close at the driver's seat, and you'll notice it's a Recaro.
Dean Moon's Moonliner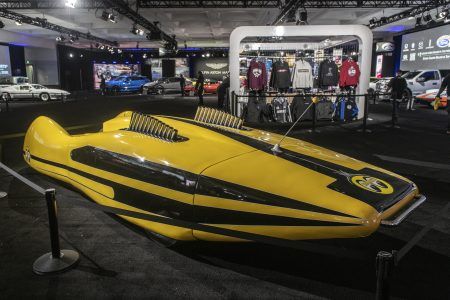 Built by Jocko Johnson, this streamliner was mostly used for promotional purposes, although according to archive photos on Getty Images it made at least one trip to the Bonneville Salt Flats where it was also painted red, white, and black for a Budweiser television ad.
1987 Shelby De Tomaso Pantera GT5-S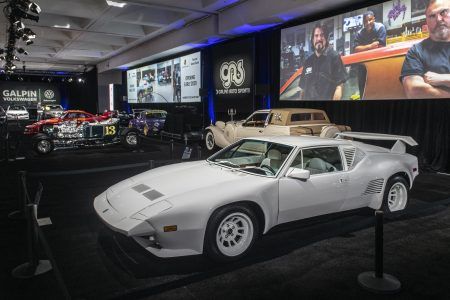 This De Tomaso Pantera GT5-S was sold as part of Carroll Shelby's personal collection by Bonhams in 2018. According to the auction description, this car was used as a test bed for the Dodge Viper and was once equipped with a twin-turbo V-8 that Shelby thought should also power the Dodge. It sold without an engine, but has since been restored by Galpin.
Mazda 767B-002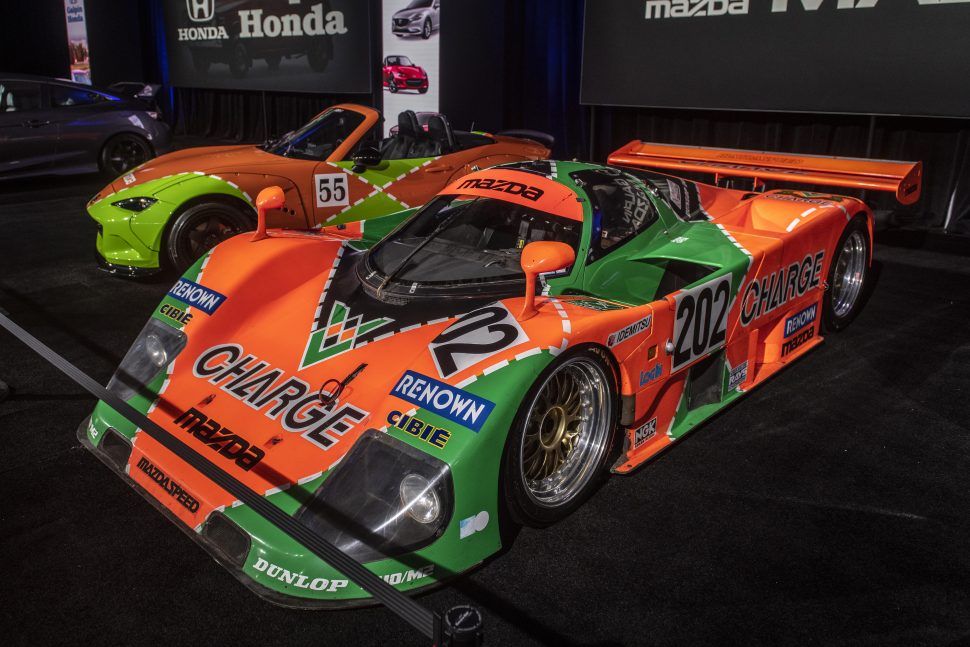 The precursor to the 787B (the only Japanese car to win the 24 Hours of Le Mans), the 767B won its class at the 1989 Le Mans race and showed that Mazda was capable of challenging for the win. This particular car finished second in class and ninth overall in 1989. It was recently restored by Mazda's American arm and makes regular appearances at vintage races and other events.
And finally, some trucks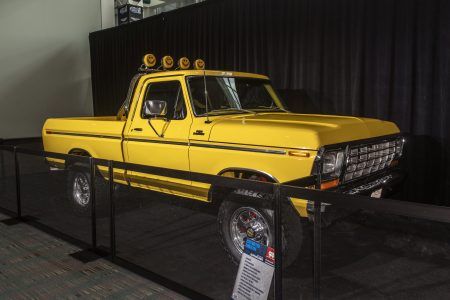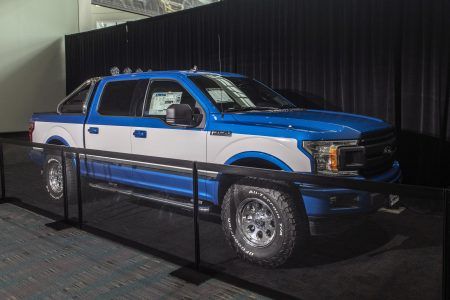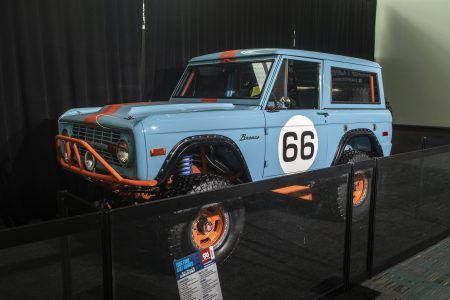 There's something for everyone in this trio. First, how can you not love a 1972 F-150 in this yellow, complete with KC Daylighters on the roll bar. The modern F-150 is a reminder that we could use more throwback two-tone-paint schemes in the world today. And then there's the Bronco, which, maybe, is a sign that the Gulf livery thing has gone too far.