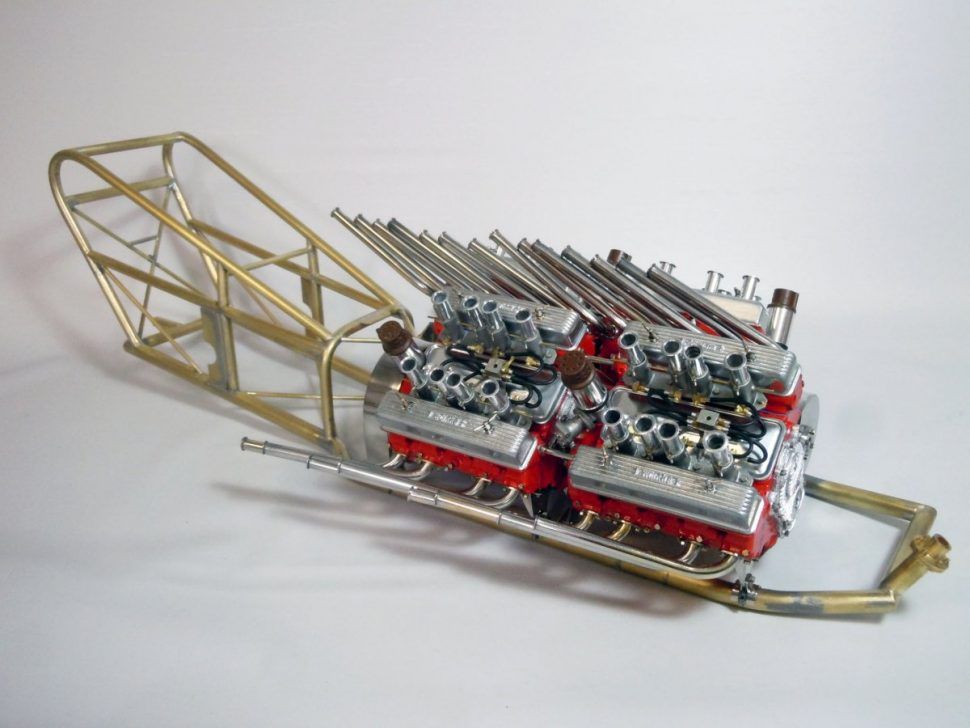 The detail on this tiny Ivo quad-engine dragster would test most anybody's patience
You can't rush perfection, and it seems that perfection is exactly what model maker Ken Foran is after with his scratchbuilt 1/8-scale version of Tommy Ivo's quad-engine dragster.
We came across the model, still under construction, in a H.A.M.B. thread while researching the dragster and Ivo's 1974 rear-engine dragster, and the detail is fascinating. Foran's only been at it with this model since May, but it seems he now has help in the form of Bruce Dyda, the craftsman who built the full-size replica of the dragster that will soon be headed to auction.
What's probably most amazing about the build is that Foran has committed to making the model bolt together as much as humanly possible at this scale. Obviously, Foran has done this before; his previous project, a scale Model T speedster, even had a hidden speaker to play engine sounds.
We've seen some crazy detailed scratchbuilt scale models in the past, but this one may end up taking the cake when it's done.