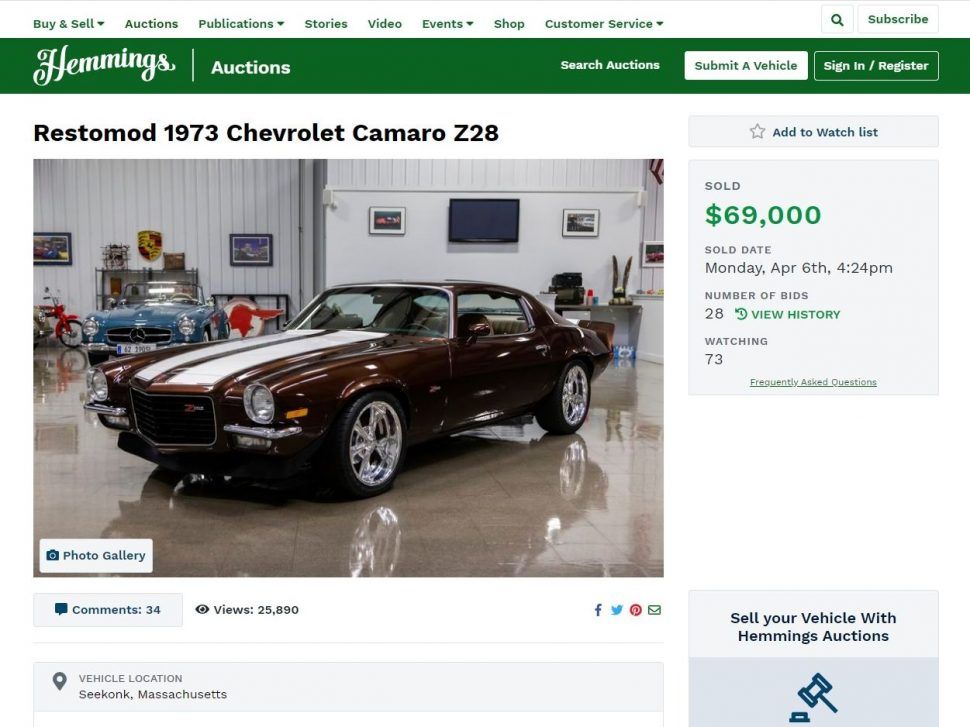 Hemmings Auctions: Buyers are ready, submit your car today
There's certainly a lot going on in the world around us right now. Some pretty heavy-duty stuff, to say the least. But we have a bit of good news among the much larger issues we all face: The car hobby is still going strong. At Hemmings Auctions, we've seen record traffic in recent weeks, along with some pretty strong results in overall sales and individual lots. We get it: More people have got time on their hands, or maybe your boss isn't looking over your shoulder all day. (Psst! Don't worry—we won't tell.)
It's not just window shoppers. Our number of bids and sell-through rates of our online auctions have all improved over our already strong numbers. Newly registered bidder counts continue to rise. Interest in all sorts of collector vehicles are also climbing: Trucks, muscle cars, classics, and sports cars are all on collectors' minds right now.
We know that not everyone is in the market now and that some folks are not in a position to buy or sell a collector car, but the volume of traffic and bidding we have seen tells us that plenty of others are. If you are ready to sell your car, now is still a good time. And if you're looking for a marketplace that promises to give it maximum exposure, the lights are on and the virtual doors are open at Hemmings Auctions. We want to help sell your vehicle and our team of listing specialists are ready to guide you through every step of the submission process.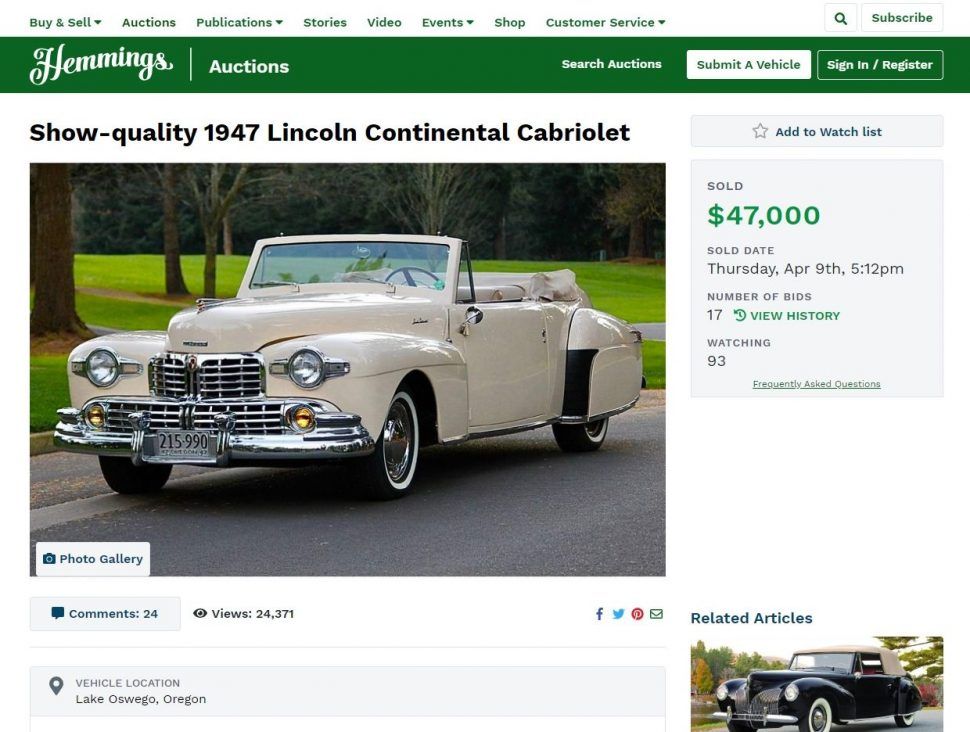 Just as it has been since the launch last year of Hemmings Auctions, bidding on and selling a vehicle on the platform is a perfectly compatible with social distancing, which we've been doing here at Hemmings Auctions, working from our homes offices and not missing a beat. Perhaps the most exciting part is when a listing is set to finish and the bidding war heats up as the clock winds down. Our custom auctions platform has software built in that negates any last-minute "sniping," and extends the auction in those final minutes. In the past couple of weeks, we've had more than a few collector cars finish with a flurry of bids that has extended the auction for a good while. We have to admit that we can get caught up in watching the bids, too.
And, just to be sure, pickup and delivery of a vehicle can also be readily handled with appropriately safe measures. Consult your transportation provider to see what steps they have put in place since the advent of virus mitigation measures. Many of our sellers are working buyers to arrange for storage until pick up or transportation becomes more convenient. Obviously, we want everyone to safely enjoy the process, whether you are buying, selling, or just watching the auction online with a bucket of popcorn in hand.
Make no mistake, we're standing by to take your submission and buyers are at the ready to bid. Click here to submit your collector vehicle to Hemmings Auctions. Whether it's a muscle car, Fifties classic, a radical Eighties sports car, a classic truck, a British roadster—really, whatever type of collector car you have, our bidders and watchers want to see it. We're ready to review your submission and find a place for it at Hemmings Auctions.
At Hemmings Auctions the pursuit is still on! Submit your car and join the action.