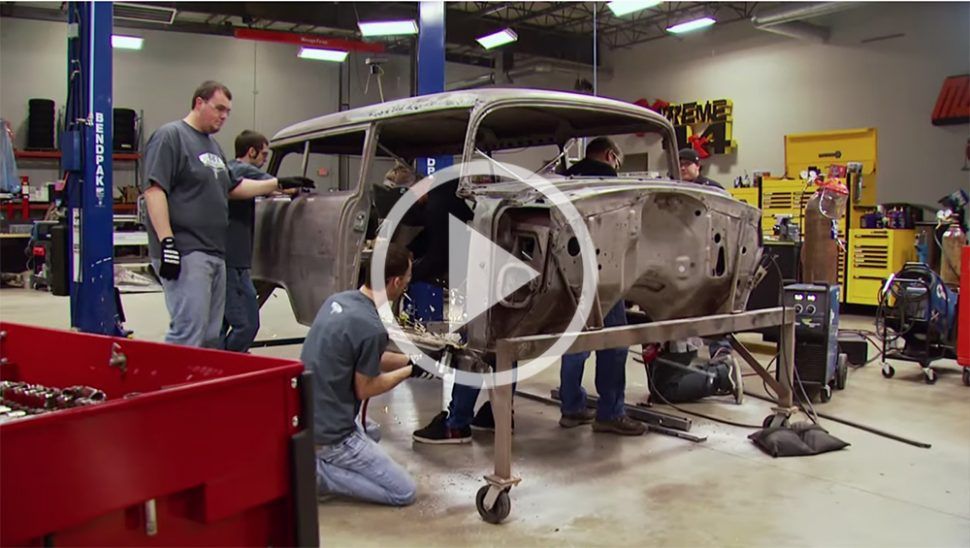 VIDEO: Doing a '55 Chevy wagon the Strange way
When we found our feature car this week – a '55 Chevy wagon more-door, we got to wondering; "How many people have taken on a project like this?" And it didn't take us long to find our own Tim Strange's project longroof.
If you know Tim, you know he's a great guy: We consider him family and he's been Team Hemmings for as long as he's been able to hold up a copy of Hemmings Motor News on his own. So, it was no surprise when we found this episode of his show and saw how well and deftly he took on a project much like the one for sale on hemmings.com. A '55 Chevy Handyman? Imagine two more doors and, well, we think you'll know where we're coming from.
Need some inspiration for a stay-at-home summer project? We've got it all right here for you, kid!