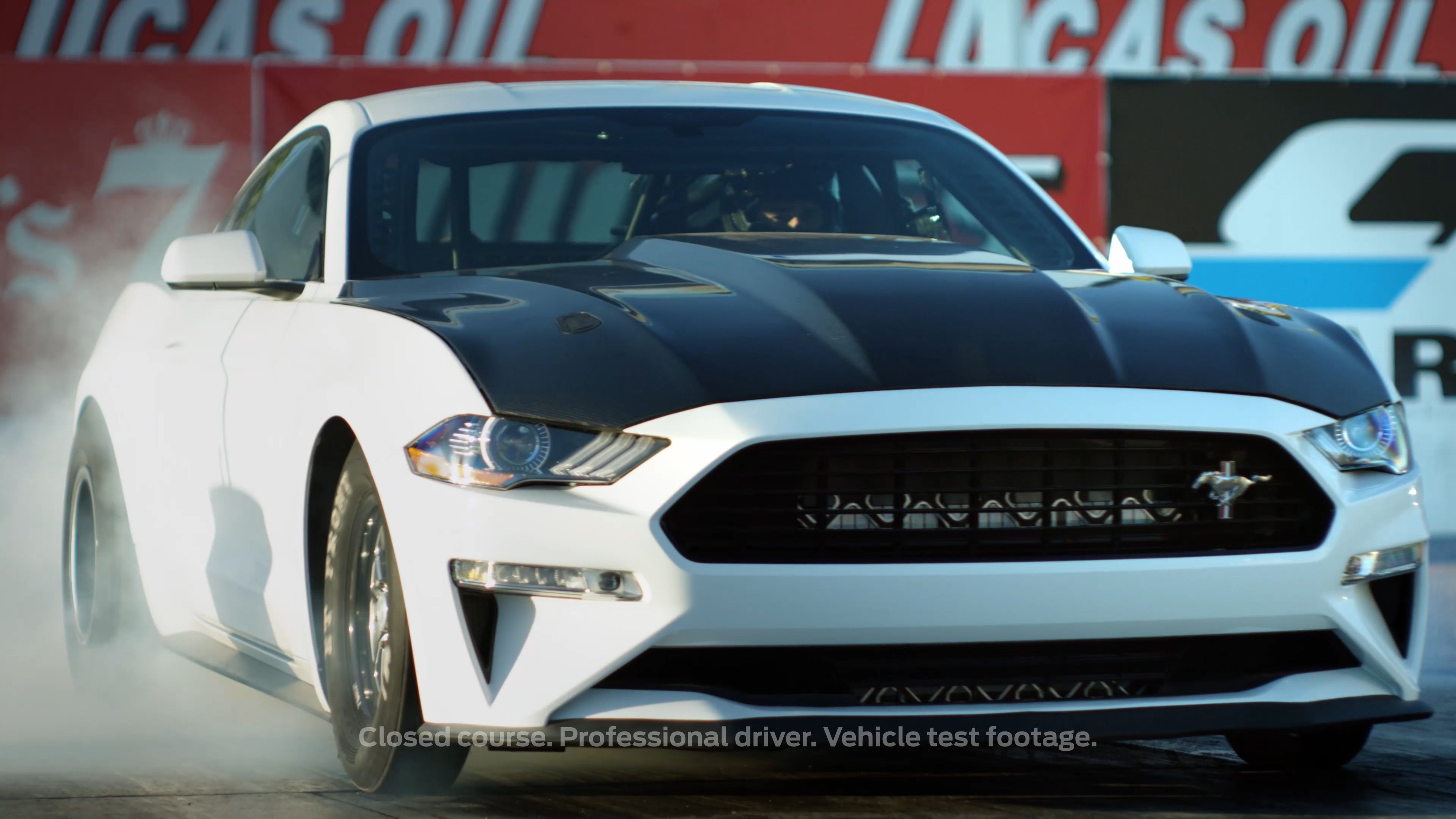 Ford unveils a 1,400-hp, 8-second electric Mustang Cobra Jet prototype
It's called the Mustang Cobra Jet 1400 and, yes, that number stands for 1,400 horsepower. What's different from other recent Cobra Jets, Ford's track-only drag racing version of the Mustang, is that this one rips down the drag strip with an electric whine instead of a thundering exhaust note. The Cobra Jet 1400 is an electric vehicle, a one-off prototype that Ford says is capable of low 8-second quarter-mile times at a trap speed of more than 170 mph.
When it comes to electric vehicles in motorsports, drag racing is better suited than most. With such short distances, the overall range is less of a concern than racing an EV on a road course. And dragsters are already suited to handle the big, instantaneous torque that electric motors provide: 1,100 lb-ft in the case of the Cobra Jet 1400.
The prospect of electric drag racing is one of the reasons why Ford developed this new car. According to Berj Alexanian, who handles Ford's Mustang communications:
We decided to do this project based on the fact that the NHRA and drag racing are very open to electrification, and it was an opportunity to use what was a proven race car platform that we already had great benchmark performance numbers for, so we wanted to be able to match and beat those numbers with a new all-electric powertrain.
Revived in 2008 for the 40th anniversary of the original, the modern Cobra Jet is a turnkey racer based on stock Mustang bodywork but built with a full roll cage and NHRA-compliant safety gear, much like like the Chevrolet COPO Camaro and Dodge Challenger Drag Pak. Those cars are often built with partner suppliers, and the Cobra Jet 1400 is no exception, only instead of a Ford Racing engine under the hood the Ford Performance team turned to Cascadia Motion for the electric motor and inverter. AEM EV supplied the software control systems. The roll cage and chassis development came from Watson Engineering, veterans of previous Cobra Jet programs and the Boss Mustang 302S race car. MLe Racecars is credited with the build and design of the Cobra Jet 1400.
Ford declined to provide any specifics on the Cobra Jet 1400, such as the size of the battery packs, how many runs it can make between charges, or the charge time. But in case you're wondering, yes, the Cobra Jet 1400 is quicker than Chevrolet's 2018 eCOPO concept, which made 700 hp and could do 9-second runs. While both of these cars are prototypes with no immediate details on production, surely this means that the age of the electric dragster is close at hand.