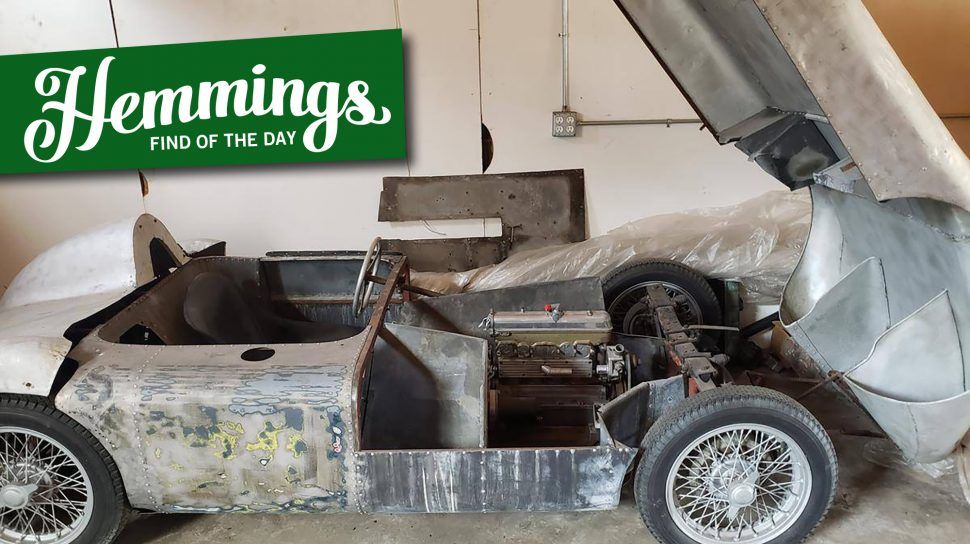 Hemmings Find of the Day: 1957 Peter Dawson Ferret
Siata-powered 1957 Peter Dawson Ferret for sale on Hemmings.com. From the seller's description:
The ferret was raced in the late '50s and early '60s by the owner and builder Peter Dawson. This car is historically significante racer that has heritage. This car is one of 2 ferrets built by Mr.Dawson with the sole purpose of racing. The ferret features a square tube space frame, wrappted with alloy body skins, hand formed and beautifully constructed. The powerplant is a Siata BC Motor that has a claimed redline at 8500 RPM. The transmission is a 4-speed mowog currently mated to the race motor. The rear end features inboard brakes attached to the borrani wires.

This car is suitable for vintage racing, club racing, to show or any other sports car event that needs vintage history to compete. This car is also much more than that. It is a piece of the American race scene for the day.

The color of the car was originally a dark green and there are still sections of the body where that is evident.
Price
$20,000
Location
woodstock , Georgia
Availability
See more cars for sale on Hemmings.com.