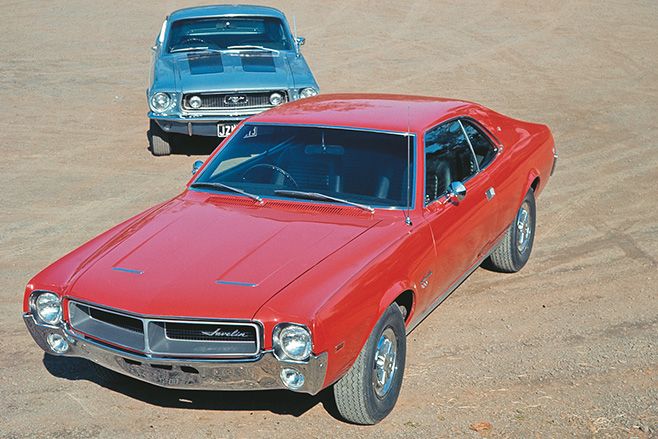 Four-Links – other Oz-built cars, De Pontac, Tucker prototype photos, Gussenbauer Special
We all know GM's Holden and Ford built cars in Australia. Some might even recall that Chrysler tried it for a little while too. But that barely scratches the surface of all the interesting cars that have been assembled there in right-hand-drive guise, among them the Mustang and the Javelin, as seen above. This week, WhichCar assembled a list of said Australian-assembled vehicles, including some rarities and oddities. Take, for instance, its discussion of the late Fifties Chrysler Royal.
Launched in 1957, the Royal attempted to marry the 'Forward Look' styling of its dramatic US relatives to the frumpy centre section of the old 1953 Plymouth. Pronounced tailfins, a wraparound rear window and a full-width, forward-slant grille did their best to make the AP1 Royal look mod, only to be undermined by its carryover roof, doors, windscreen, bootlid, bumpers, interior and breathless 3.8-litre side-valve six.
The even chromier AP2 Royal of 1958 took the mis-match to a new level, stacking yet another tail fin on top of its existing one, but the final Royal – the 1960 AP3 – was much better, especially as a V8.
* Though Citroenvie's article focused on a little 2CV-based racer at the Lane, it also made mention of the similarly low and similarly 2CV-based De Pontac racer (above), which entered limited production in 1959.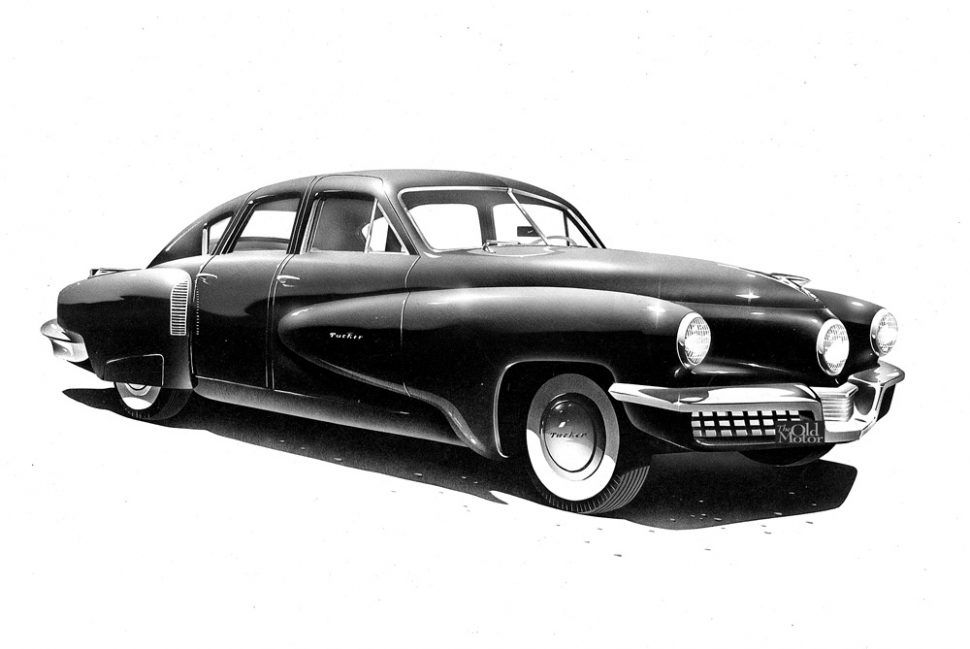 * David Greenlees at The Old Motor this week got his hands on some original photos and touchups used to advertise the Tucker.
The late Jerry McDermott was a professional photographer in the Chicago area who took these images of a Tucker mockup and a prototype chassis, which were provided by the Automaker for pre-production articles by the press and others.
The touched up, and copy-ready three-quarter side view and the rear chassis photos below were used by the New York Museum of Science and Industry for an advertisement announcing the August 1947 appearance of the prototype. The Museum was located in the RCA Building in Rockefeller Center in New York City.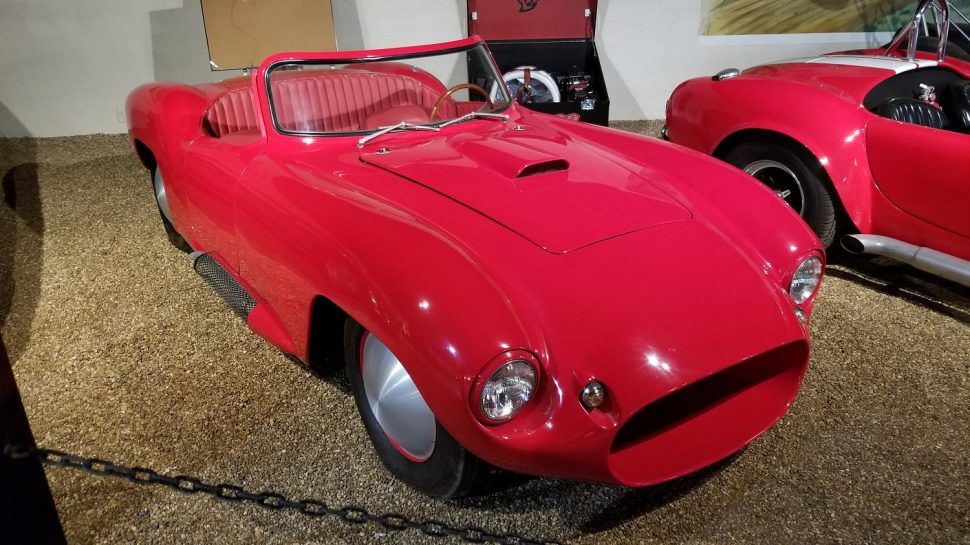 * Geoff Hacker already knows a bit about the mystery steel-bodied roadster in the Sarasota Classic Car Museum, but that doesn't mean there's no more to learn about the Gussenbauer Special, which he discussed this week.
It's a "one of one" custom-built steel bodied American Special. The history that came with the car was that it was built and perhaps raced by Walter Gussenbauer of California, and that he had built several other cars too.
* Finally, Mac's Motor City Garage this week pointed to AWD Cutlass's video about his efforts to build an acrylic LS V-8 engine. Gotta have something to keep you busy while in quarantine, right?