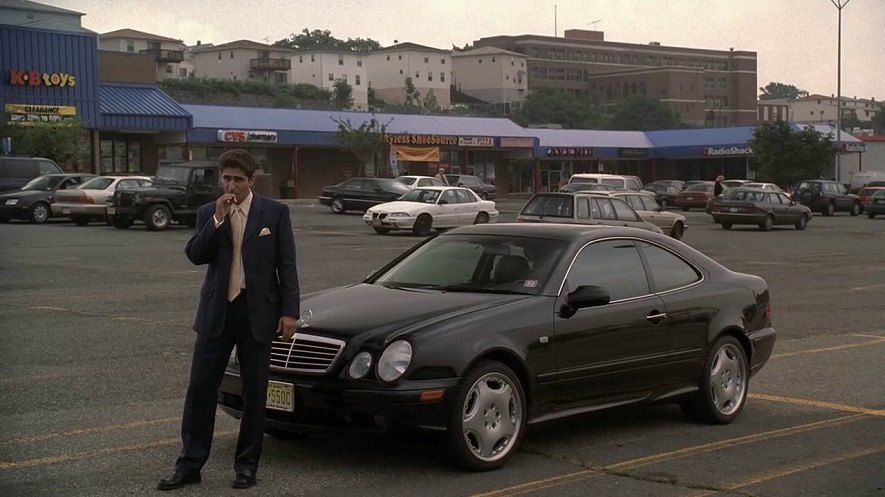 The many rides of Christopher Moltisanti, the Gen Xer of the Sopranos crew
Stuck in quarantine, your author has had time to rewatch The Sopranos for the first time since its initial run on HBO from 1999-2007. (It uses my ancestral homeland of New Jersey as a backdrop, and manages to make it look like the state I remembered before I left in '96.) Today, looking back, the shocking thing isn't that the topless strippers at the Bing seem particularly listless as they twirl the pole, or the casual violence that is regularly unleashed for seemingly no reason at all: it's that this show started more than 20 years ago, and that it still stands up. And, two decades later, the cars look pretty cool, and none were cooler than those of Christopher Moltisanti.
The preferred rides of Tony Soprano's capos and crew were usually Cadillacs. Paulie Walnuts had a series of Cadoos over the course of the show, Silvio Dante had an STS for years, and even Tony himself traded the red Suburban seen in the opening credits for a pair of Escalade EXTs: a short-lived black one in season five, and a pearl white one shortly thereafter and for the rest of the show.
But not Christopher Moltisanti. He was family, a cousin of Tony's wife, Carmella. But being born in 1969, Christopher (pronounced CHRIS-tuh-fuh) was a part of Generation X, a different generation than the rest of Tony's crew. His late father, Dickie Moltisanti, acted as a father figure to a young Tony coming up through the ranks, and Tony returned the favor with Christopher. Perhaps because of this, the young Moltisanti was able to rise from associate to "made man" to capo in the space of six seasons (and nine years).
And so it's no surprise to think that someone of Christopher's generation thought Cadillacs were old-man cars. His rides were varied, and occasionally represented a plot point, but the many rides of Christopher Moltisanti only served to underscore various facets of Moltisanti's complex character.
As of this writing, HBO is streaming every episode of The Sopranos for free, no login required. Just download the HBO Go app on your preferred viewing device or visit HBO Go on your browser. And fair warning if you haven't seen The Sopranos, there are spoilers below.
1995-96 Lexus LS400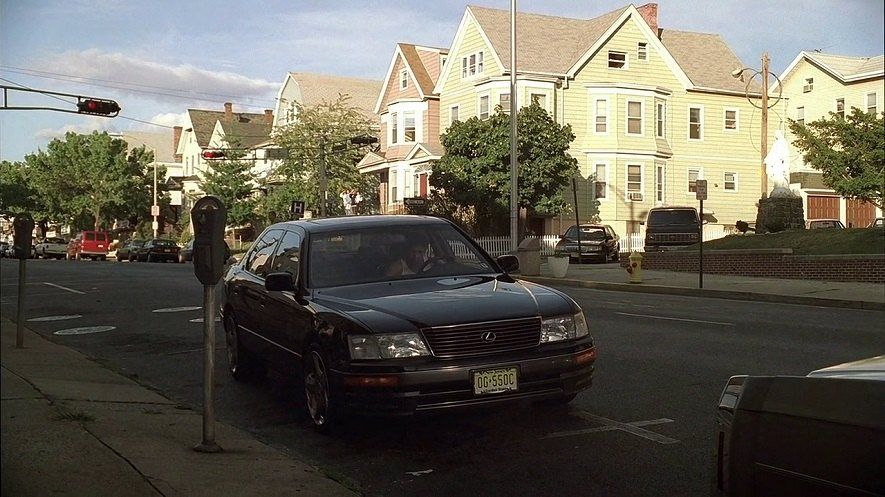 Strictly speaking, the show used two different Lexus LS400s. The one used in the first episode, used to chase a debtor across a medical campus, wore stock wheels and had a New Jersey registration of NL 825R. It ended up with minor front end damage as a result of the chase, including a turn indicator hanging from a recess in the driver's side of the front bumper. A second LS400, though the same late-'90s era and color, sported chromed large-diameter aftermarket wheels, and wore an OG 550C license plate.
Although, it could well be the same car: Recall that as part of Tony's organization, Big Pussy Bonpensiero ran a body shop; they could easily have installed wheels and switched plates while it was being fixed after its first-episode chase. Stealthy? No. Not with those blingy wheels, anyway. But Christopher was clearly looking to make an impression, within the family and to outsiders.
1999 Mercedes-Benz CLK 430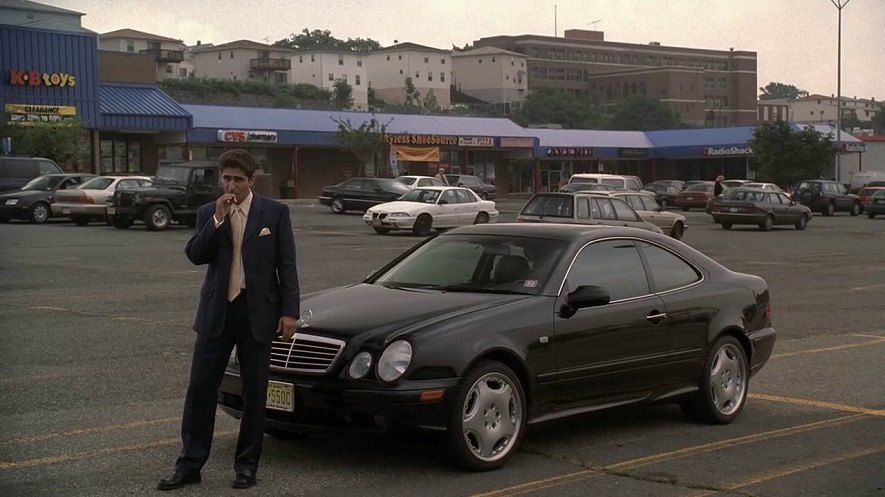 Out with the old, in with the new. For the second season (and the beginning of the third), Christopher has stepped into a Mercedes CLK430 coupe with Lorinser wheels. Though it is essentially used as set dressing, it appears three different times with three different license plates, which helps confirm our suspicions that license plates were switched regularly on cars in order to confuse police and FBI tails. It carried a base price of $47,900, although it could have been a slightly used example that Christopher got for, ahem, a steal.
2000 Range Rover 4.6 HSE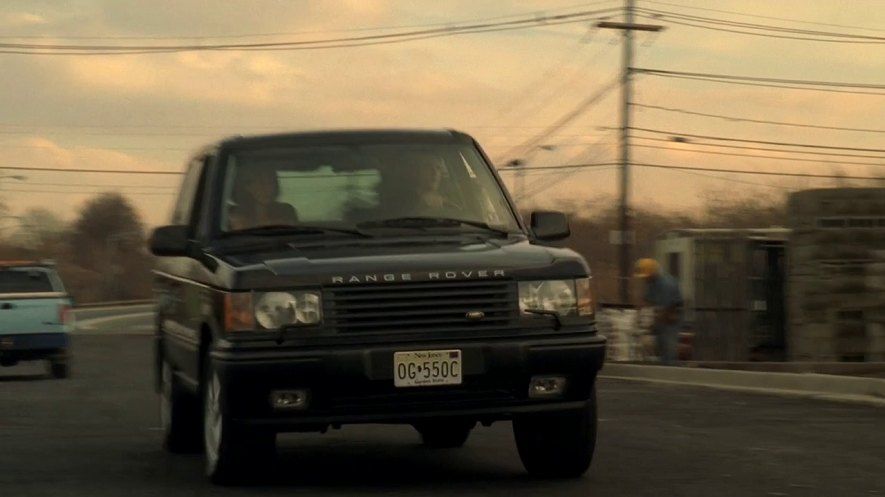 In the third episode of the third season, Christopher treats himself to a Range Rover after he gets "made." A circa-2000 4.6 HSE has an MSRP north of $67,300, which is a worthy splurge after his promotion. During Season 3 and 4, Christopher's drug habit made him increasingly unreliable, which could never be said about British cars, could it? (To be fair, both Christopher and his ride both managed to get the job done, generally.) In at least one scene, the Range Rover wears the OG 550C license plate that also appeared on one of Christopher's previous Lexus models. License plates are more easily moved between cars legally in New Jersey, unlike in many Western states where the license plate stays with the car for its life, and so perhaps he simply swapped registrations. Whether the "OG" on the license plate is a genuine tag, or was a sly nod to the "Original Gangsta" nature of his line of work, is a question for the Sopranos' set designers and car wranglers.
While the previous two (or three?) cars simply went away, the Range Rover became a plot point. Toward the end of season four, Christopher is carjacked in Newark while trying to score heroin.
2002 Pontiac Bonneville GXP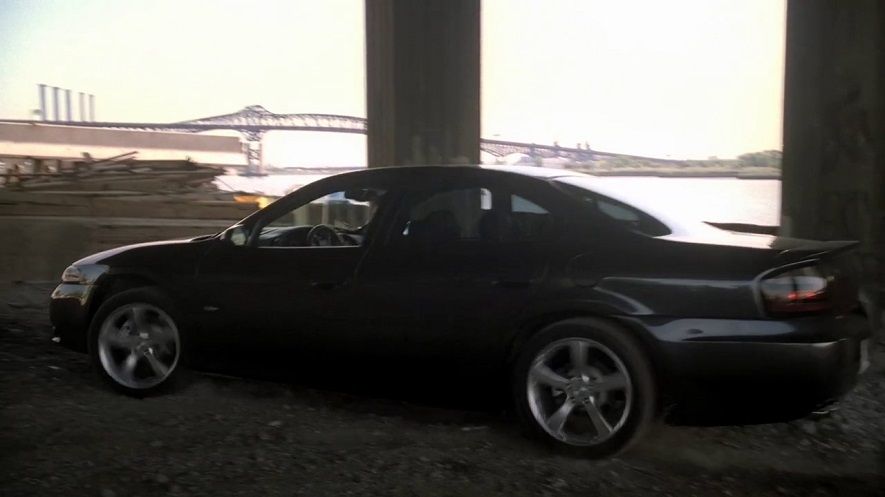 A strange one. When a planned hit on New York boss Carmine Lupertazzi is called off toward the end of season four, Christopher arranged to give the intended gunmen half of their original fee. (In cash, in a leather bag, of course.) They meet under a bridge, and Christopher is driving what appears to be a pre-production Pontiac Bonneville GXP. It is the only time this car is seen in the series, and was a promotional coup for Pontiac at the time. A dark and mysterious car for dark and mysterious doings under the Pulaski Skyway bridge.
2003 Hummer H2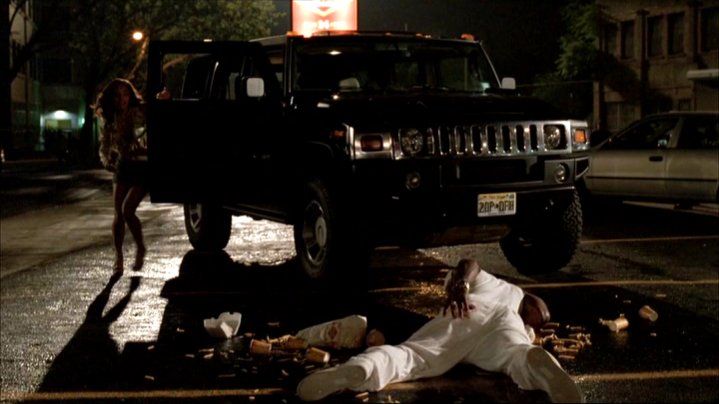 Moltisanti claims that it cost him $50,000, which was right for a base model in 2003 (meaning the full sticker price was probably more), and he admonishes his cousin Tony Blundetto to not put his feet up on the dash, lest Blundetto leave a scuff. A Hummer doesn't have the same sense of class about it as a Range Rover did, but the H2 exuded brutish toughness through and through. And so did Christopher when he drunkenly came after Tony at the Bing, guns a-blazin', following rumors that Tony had an affair with Christopher's fiancé Adriana.
2000 BMW Z3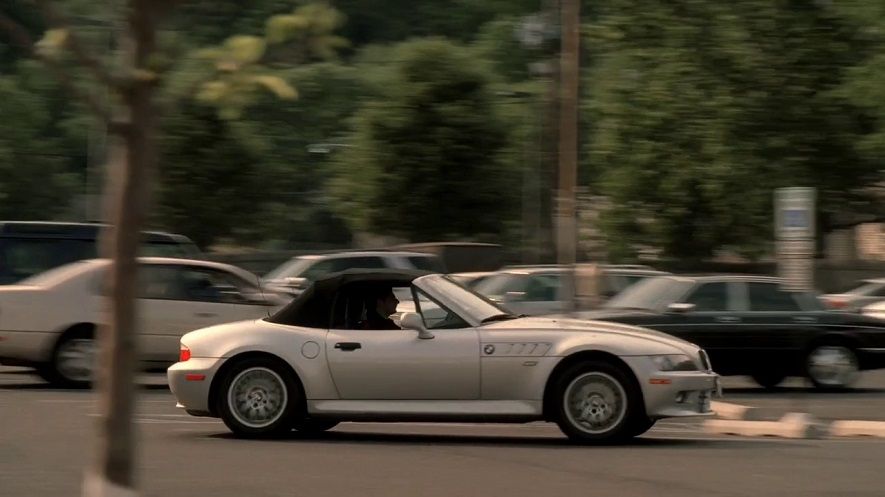 Moltisanti's sobriety sponsor, TV and movie scriptwriter J.T. Dolan, falls prey to one of Tony's high-stakes card games. When Dolan doesn't have the money to cover the debt, Moltisanti claims his silver BMW Z3 (at full book value) as partial payment. There is no indication that Moltisanti ever took possession of this car for himself, as his extended family was already involved in shipping stolen cars overseas and with their connection to the Bonpensiero family's body shop, it's fair to assume that the BMW was quickly flipped or chopped.
2002/2005 Maserati Coupé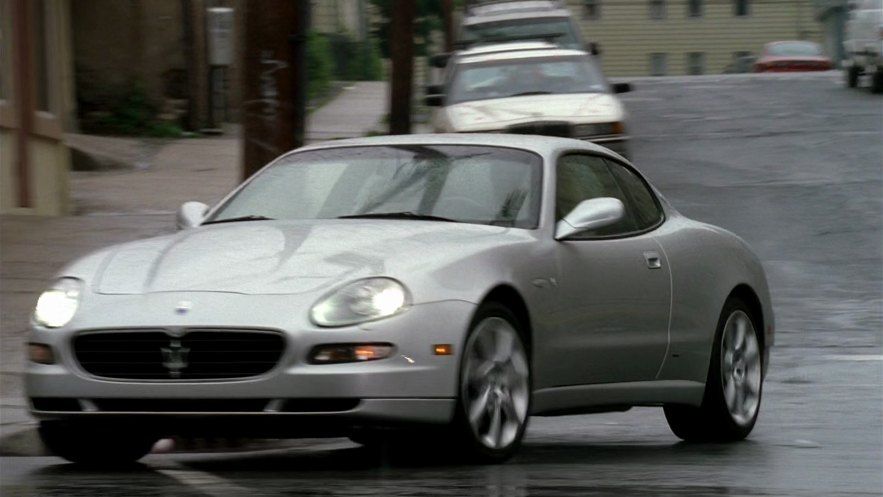 New York boss Johnny "Sack" Sacrimoni purchased this car during season five, to celebrate his ascension to boss (a 2002 model was used for that episode). He claimed it had 380 horsepower (it was 385) and cost $99,000. Once Johnny Sac was convicted on RICO charges and behind bars, Christopher bought it for $25,000 cash from Johnny's wife, Ginny (and it turned into a 2005 Cambiocorsa model). The Maserati was later seized by federal marshals as Ginny wasn't authorized to sell the car and title was never transferred. No front license plate appears on this car, which technically makes it illegal in New Jersey. This also suits Christopher's character: pure-blooded Italian heritage, high-style, a potential for recklessness that has to be reigned in at all times, and just enough of an f-u vibe to flaunt the law.
2007 Cadillac Escalade EXT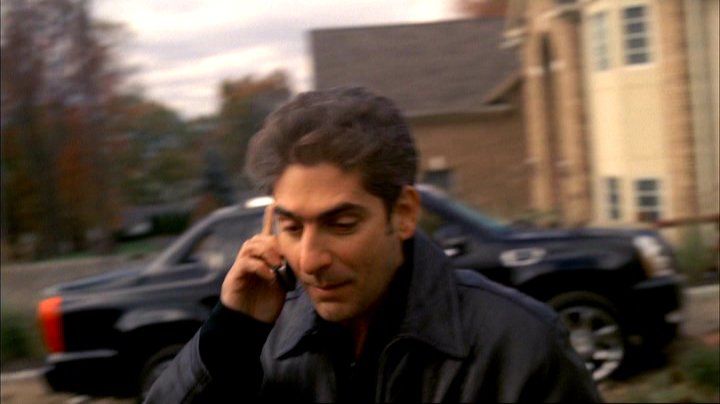 Christopher's final new vehicle in The Sopranos is a Cadillac Escalade EXT (Cadillac's version of the Chevy Avalanche pickup). It only lasts a couple of episodes. While driving Tony home, Christopher is distracted while fiddling with the stereo, at night, in the rain, on a windy two-lane back road. He drifts into oncoming traffic, overcorrects, and rolls off the road and down an embankment. Because The Sopranos did not have an unlimited budget, despite its popularity, the stunt crew used a previous-generation Escalade EXT for the actual roll.
There is a certain hubris in driving the same kind of car as the boss, which may have been meant as a hint as to Christopher's fate in the show. It may also be notable that both Tony and Christopher flipped black Cadillac Escalades while driving in the rain at night, meaning that both the choice of vehicle, and their fates, were entirely to forward the narrative of Moltisanti's ultimate demise.