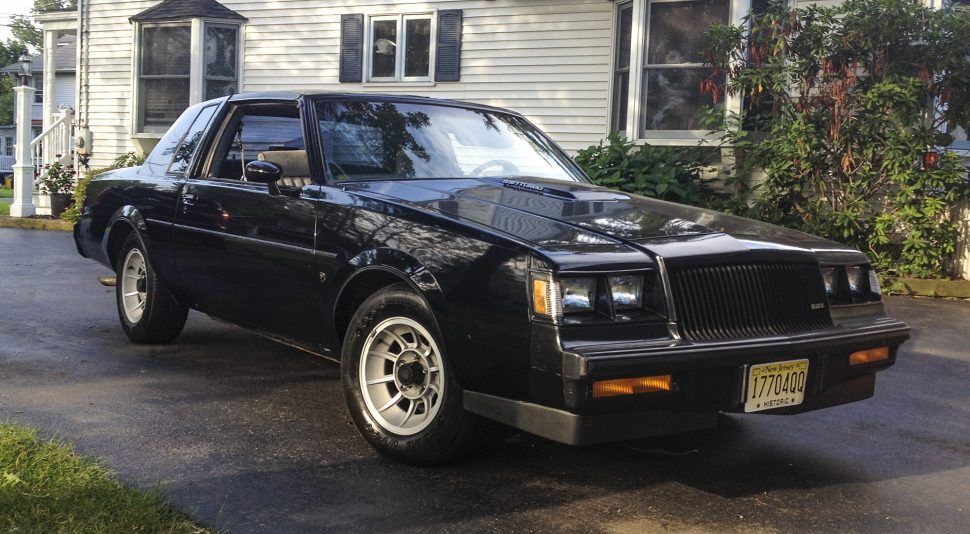 An inherited Turbo-T brings a young Millennial to Buick's dark side
I recently lost my grandfather about two weeks ago and was not able to attend his services due to COVID-19. In this crazy pandemic everything in the moment seems bleak—we must cherish the good that is still around all of us. With this sadness, there was a silver lining that had yet to reveal itself, until this past Sunday. I was informed that one of my grandfather's last wishes was that I take care of his all-original 1987 Buick Regal Turbo-T. I am beyond ecstatic and honored that he wanted me to continue the care and up keep for what he referred to as his Black Beauty.
The origin story to Black Beauty, from what I have gathered over the years is that my grandfather was basically the original owner. Basically? Yes, in 1986 my grandfather was working for an oil company at the time and one of their clients was a Buick dealership. The dealers' owner had purchased the Regal for his son, but his wife was not on board—her reasoning was to protect her son from injury. This is where the story gets a bit blurry for me, but by happenstance my grandfather was offered to purchase the vehicle. Black Beauty became his daily-driver for a few years.
Fast-forward to present day, I cannot believe that this vehicle will enter my ownership—it's four years older than me. If you haven't realized it by now, yes, I am a Millennial (see Mark McCourt's post on my first car) and the Turbo-T will be my first collectible car. With 5-plus years here at Hemmings of drooling over all of the trucks and muscle cars I'd hope to someday own it's finally a reality. Now, dealing with a virus outbreak, bills, college debt, and our first kid on the way in less than two months, I must make a plan to get the Buick from its current storage in New Jersey to my residence in upstate New York. Below I've outlined my plans for the Buick in no particular order:
Once the child is born and pandemic is over, visit NJ and Black Beauty to determined the condition of the Buick.
Purchase a carport with metal roof before the end of Fall (due to a hood-and-roof-denting acorn-chucking oak tree—ask me how I know).
Ask the help of one my many car-enthusiast buddies to help me haul the Regal to New York, Smokey and the Bandit style.
Do a complete tune-up and fluid change on everything.
Full weekend (at least) worth of detail work and bring that paint back to a shine.
Keep Buick the safe from the elements until I have any extra money to throw at it (duh!).
To my knowledge the Regal has been sitting for about 18 months and needed very little work the last time I saw it. Ancient Eagle GT tires looked ready to pop with just the thought of running over a pebble and the T-top/door weatherstripping was drier than a popcorn fart. I want to keep the Buick mostly stock and just repair what is necessary. This is where I need your help, Hemmings Nation. I want your opinions and wisdom on what to do with the Buick. My main focus/concerns at this moment are:
Any type of durable carport/structure to house the Buick for under $1,500?
What should I replace those Eagle GTs with?
Anything G-body specific I should watch out for?
The Powermaster braking system is huge concern of mine as I've heard horror stories of the brakes giving out—is there a way to make sure it's safe? Should I swap it?
I'm looking forward to documenting my journey with the Turbo-T and sharing it with the Hemmings Nation. Please shoot me an email at jskibbee@hemmings.com or comment below and help me preserve my grandfather's memory and welcome me into this great hobby.