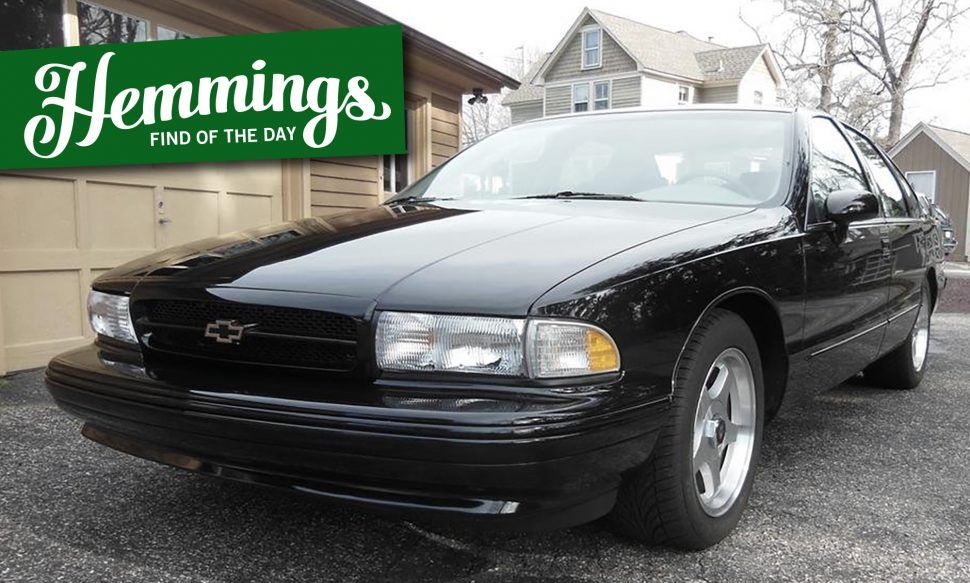 Hemmings Find of the Day: 1994 Chevrolet Impala SS
Low-mileage, preserved 1994 Chevrolet Impala SS for sale on Hemmings.com:
Up for sale is my 1994 Chevrolet Impala SS. This is an early production (3/94 first month of manufacture) car that I purchased from the original PA owner in 2015. Only 6033 examples were built in 1994. The car has always been garaged and never driven in the rain. The interior, paint and undercarriage are pristeen. I have put 2000 miles on it since 2015. There have been no customizations, it is completely stock. The battery was replaced in 2015. New tires were installed 2016 for better driveability. The transmission cooler lines were replaced with NOS OEM parts last year. The original carpeted mats are still nylon tied to the carpet. I ran thick mil plastic over both rockers to protect the carpet. New high quality aftermarket mats sit atop the factory mats. The expansive dash is covered with an aftermarket carpet covering to protect the vinyl. Of course the car is fully loaded with the optional remotes and CD player. I purchased an NOS front license plate bracket that is not installed if your state requires it. Everything works and the car is a pleasure to drive.
Price
$12,800
Location
Lebanon, Tennessee
Availability
Find more Chevrolets for sale on Hemmings.com