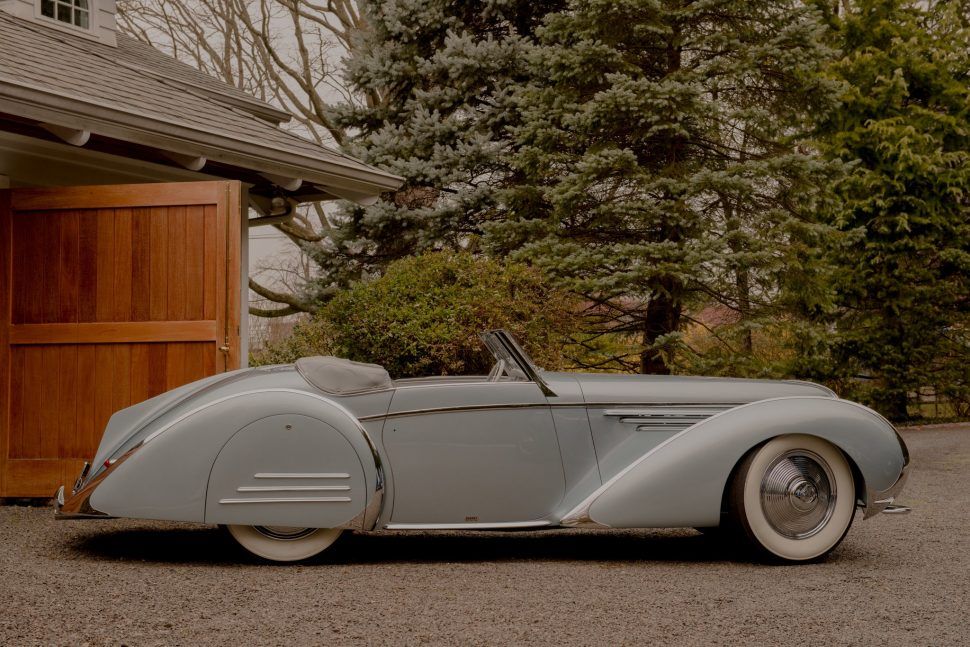 Four-Links – which Delahaye beat the Nazis?, buried Popular, Riverside museum, when Checker turned to Fisher body
Neal Bascomb's new book, "Faster," got the attention of the New York Times this week, which decided to look into which one of America's premier collectors owns the Rene Dreyfus-driven Delahaye 145 that beat the Nazis in the years before World War II.
The four Delahaye 145s are all in the United States, three in California owned by Peter Mullin, a premier collector of French cars. But the fourth, and possibly the Pau and Million Franc winner, is in Englewood, N.J., and owned by a similarly respected collector and frequent Pebble Beach and Amelia Island Concours d'Elegance winner, Sam Mann.
The history of racecars, with their frequent swapping of parts and even bodies, can be confusing. Mr. Mullin is convinced he owns the star car, and has amassed considerable documentation. And Mr. Mann has not one but two relevant cars — the chassis he believes belongs to the French race winner, but with an elegant art-deco cabriolet body by the French coachbuilder Franay, and a Delahaye 135M chassis with a timeworn but relatively recent racing body that once graced the other car. One looks the part, but it's the other that is the actual competition contender.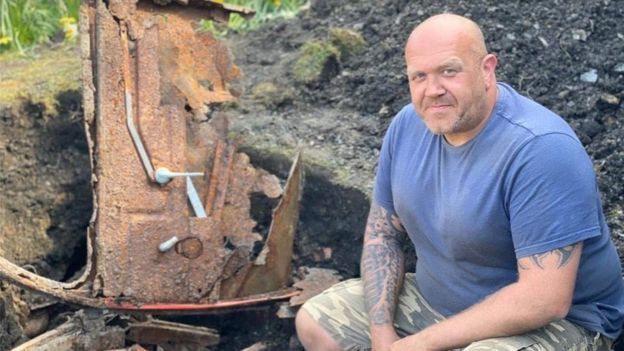 * I only find rocks when digging in my vegetable gardens. This guy in the UK found a Ford Popular, according to the BBC, and has no idea why it was there. (h/t Jeff Koch)
A man doing a spot of gardening while at home during the coronavirus outbreak has unearthed what is believed to be a Ford Popular car from the 1950s.

John Brayshaw, who lives in Heckmondwike, West Yorkshire, said: "It's not something you find every day – it is literally in the middle of my garden.
"It's just weird how it's down there."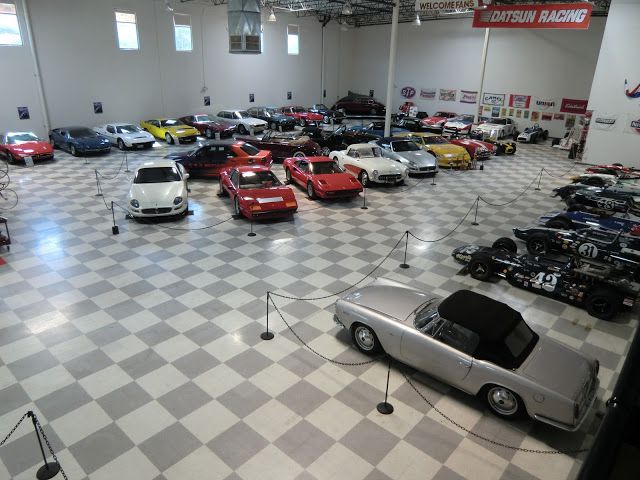 * Over on Twitter, Tamerlane has been posting daily car museums recently, starting with the now-closed Riverside International Automotive Museum.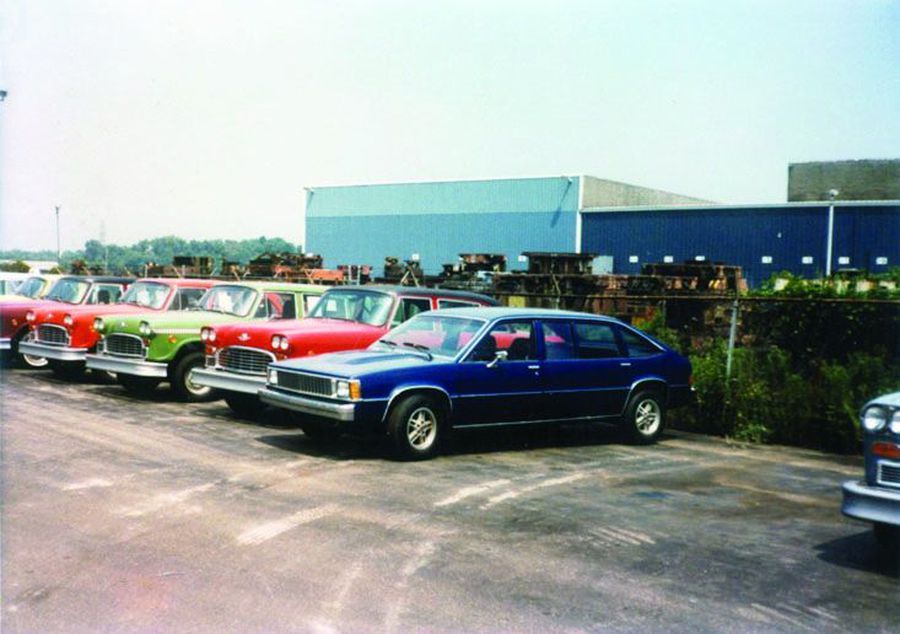 * A sort-of sequel to the story of the Rabbit-based Checker prototype, the Internet Checker Taxicab Archive recently took a look at Checker's attempt to base its Eighties cabs on Fisher Body-supplied Citation bodies.
In 1981, four years after the death of Cole another new Checker project was initated, the Fisher body project. The new Checker was again to be designed as front wheel drive vehicle and built via a partnership between GM's Fisher Body division and Checker. The planned partnership would have Checker purchase Chevy Citation "bodies-in-white" and then Checker would assemble them for taxicab use. The project did produce one prototype Citation test mule, but the project was short lived.
Over the years, the limited project has been obscured with rumors. Ed Cole is consistently mentioned as the man behind the Fisher Body project. Many Checker fans fondly reflect on Ed Cole "what if" stories, over the years his impact on Checker has been greatly exaggerated, his role and his actions. Cole was only responsible for the Taxicab operations division. Is one pet project the VW/Checker died in the fall of 1977 several month after his death. Cole himself was only at Checker for three months, too little time to make any significant contribution to Checkers transformation. Sorry, but the ghost of Ed Cole did not initiate another Checker program four years after his death.
* On the recommendation of longtime friend of Hemmings Jerry Ambrosi, let's all sit back and watch Chip Foose break down everything that went into his handbuilt, Ridler-winning Impression.