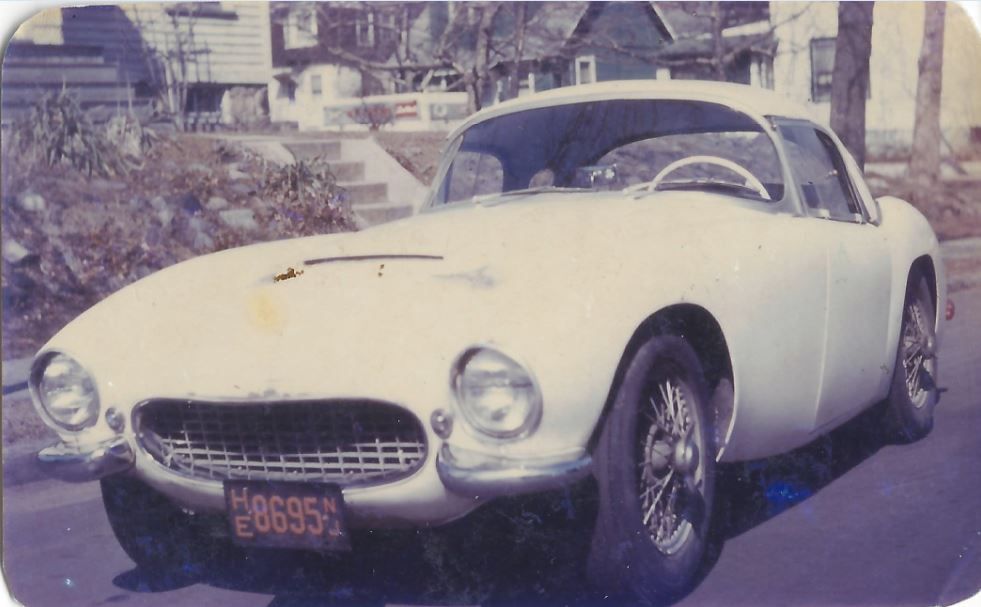 Lost and Found overflow – the Austin-Healey with the face of a Ferrari
So, you've crashed your brand-new Austin-Healey. Ugh. Insurance? Shrug. How about, instead, you – and the local panelbeaters – look at it as an opportunity to improve on the work of Donald Healey and Gerry Coker? Or so went the thought process of young David S. Ehrich Jr., according to the story and photos that his nephew, Rick Kamen, recently sent us.
My uncle, David S Ehrich, Jr., bought his 1954 Austin-Healey 100H new in Tripoli for $2195 when he was stationed there with the US Air Force. When he was transferred to Italy in May, 1955, he shipped it there. On a road trip back to his base from the Aviano base, he was in a crash that damaged the car pretty badly. He left it with a bus maker in Ugine, Italy to customize it to look like a Ferrari. The bus maker (he cannot remember the name of the company) wanted to do more custom coachwork on cars, like PininFarina, Ghia and others so they were excited about building this car.
Over the next five months, they fabricated a whole new front end look and customized the back end, but left the sides pretty much stock. Mechanicals were unchanged. It was returned to David in May, 1956. When he left the USAF later that year, he drove it to London and then shipped it back to the USA (northern New Jersey). He drove it around town for a while and his father also enjoyed driving it. David sold it in March 1957 and never saw it again.
We just celebrated David's 90th birthday and I told him that there was a way to see if anyone knows of the car today. It would be wonderful to know that the car still exists and maybe he could see it again.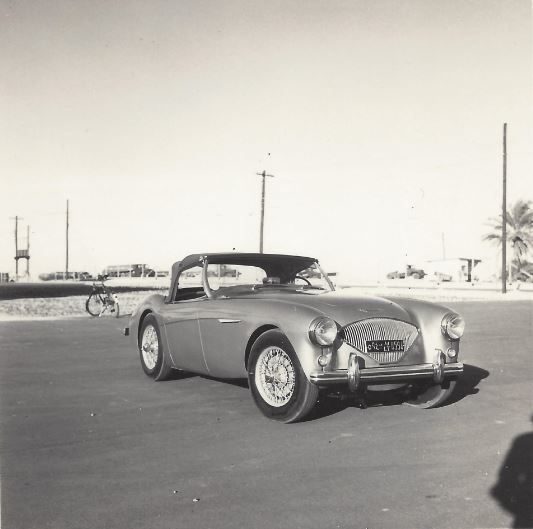 So it looks like we have two mysteries on our hands. First, the whereabouts of the Big Healey and/or its fate. As long as it wasn't lost to attrition, could it still wear its fine Italian suit all these years later? Or did some overzealous Healey enthusiast put it back to its original form?
Second, the name of the coachbuilder. Presuming David and Rick meant Udine, Italy (and not Ugine, France, though both look like nice places to ride out a quarantine), perhaps it was De Simon, based in Osoppo, which is just north of Udine and which has been in business since 1925? That's the only Udine-area bus manufacturer we've come across so far, at least.