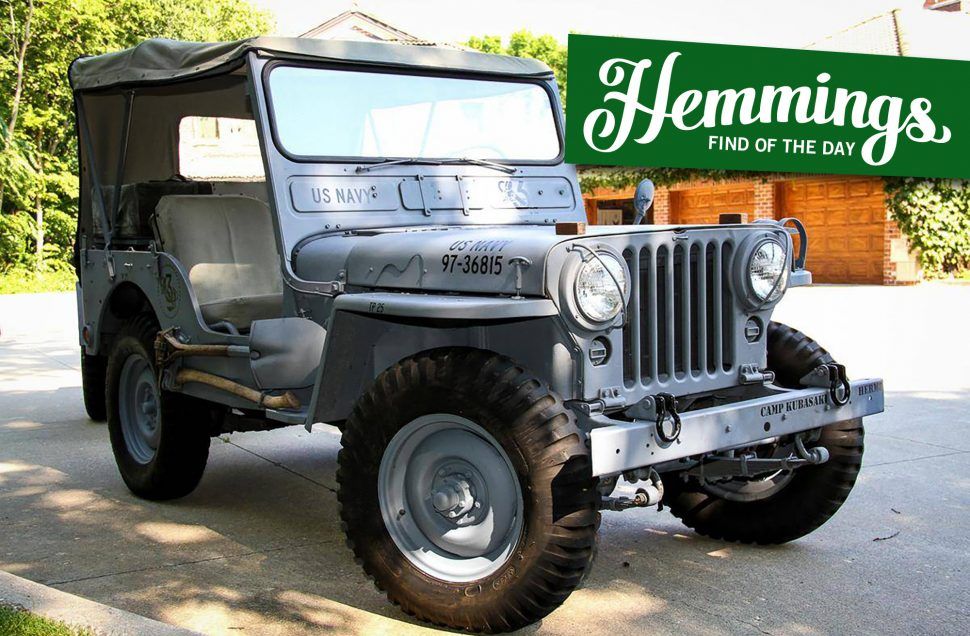 Hemmings Find of the Day: 1952 Willys M38
Restored 1952 Willys M38 for sale on Hemmings.com. From the seller's description:
Restored and well-maintained 1952 Willys Jeep M38 in Navy Grey with Seebeas badging and trailer.
Chassis: 58186
27k Indicated Miles, TMU
134ci Flathead Four
3-Speed T90 Manual Transmission
Dual-Range Dana 18 Transfer Case
Navy Seabees Livery
New Exterior and Interior Canvas
M1 Garand Replica
Receiver-Transmitter RT-66/GRC
Service Records from 2011
Price: $23,000
Add-ons
2200cc authentic engine
60bhp
Overdrive additionally installed
24v system
Trailer
Doors
Storage (ammunition) box
Jerry can
Shovel
Axe
Antenna base
FIVA certified
Communications Radio
Pedestal mount for 50 caliber machine gun
Replica 50 caliber machine gun
Blackout Drive Lamp mounted on fender
This 1952 Willys M38 saw duty in the Iowa Air National Guard and Army National Guard before it was acquired by its first civilian owner during the 1970s. The current owner acquired the truck in 2011 and has since refurbished it to resemble the vehicle driven by his commanding officer when stationed in Okinawa, Japan. Power comes from a 134ci "Go-Devil" Flathead four mated to a three-speed manual gearbox and a dual-range transfer case. This M38 is offered with a matching utility trailer, an RT-66/GRC receiver transmitter, a replica M1 Garand riffle, refurbishment records from 2011, and a clean Iowa title in the owner's name.
Price
$19,900
Location
Johnston, Iowa
Availability
See more Willyseseseses for sale on Hemmings.com.