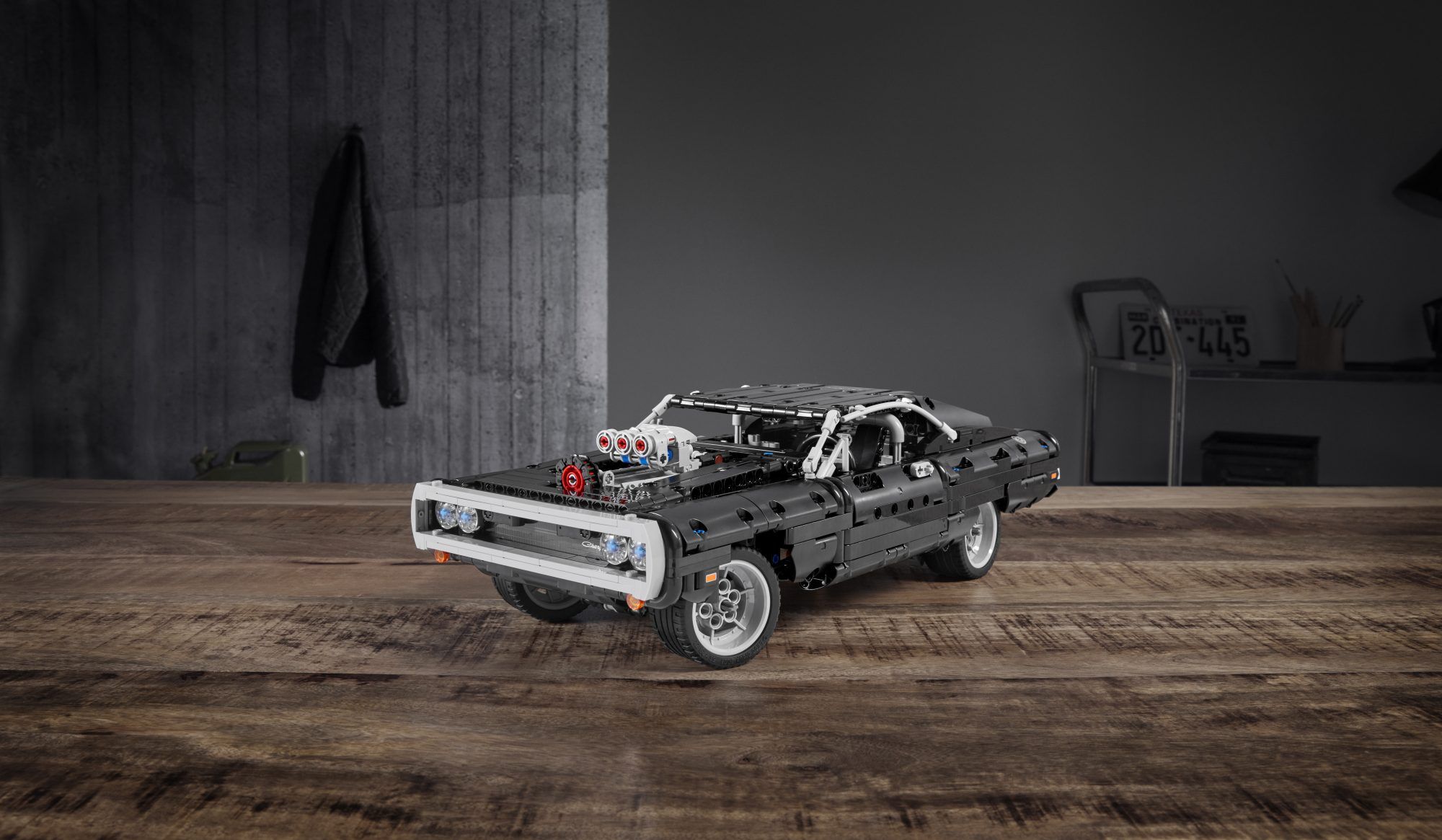 When you build Lego's new 1,077-piece "Fast & Furious" 1970 Dodge Charger, you're family
What to make of Lego? Is it a toy that speaks to the universal kid in all of us, offering endless creativity and play value? Is it a way to build a model, without fussing over glue and paint and getting a big thumbprint on the glass and ruining your hard work? Is it a 3D jigsaw puzzle?
Lego is all of these things, and more. And so, Lego fans, muscle car enthusiasts and anyone who's ever enjoyed a Fast & Furious-franchise film will thrill to the latest in the intricate Technic line: Dom's Dodge Charger, a you-build-it replica of the 1970 Dodge Charger driven by Vin Diesel's character, Dominic Toretto, in the first Fast & Furious movie. It works out to around 1/13 scale, so the result is well over a foot long.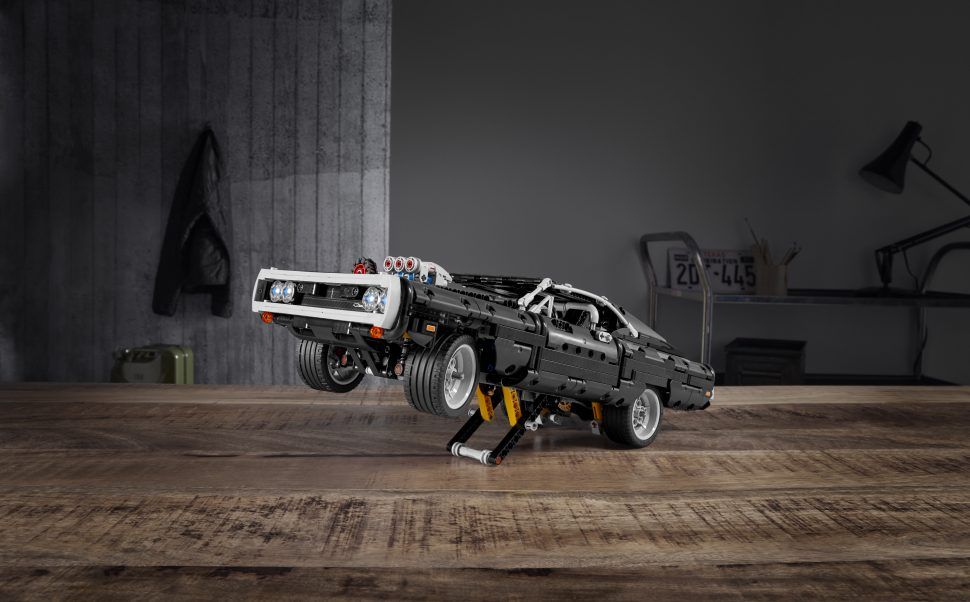 What's more, building it is only half the fun—there's real play value engineered into the Charger too. Standard features include an opening hood, a V-8 engine with moving pistons, working suspension, low-profile tires, a pair of nitrous oxide bottles for the trunk, and a functioning "wheelie bar"—a way to pose the car with its front wheels up, just like you saw in the climactic race scene against Paul Walker's orange Toyota Supra in that first film.
Is it photorealistic? No. Lego rarely is, and some imagination will be required to completely buy into the Charger as a large scale model. Will you spend hours putting it together as you're quarantined at home and no longer allowed outside to drink in the fruits of human contact? Quite possibly. Will you have fun despite yourself? There's only one way to find out.
It's available for pre-order now at lego.com, and goes on sale April 27—just in time for the original release date of the ninth movie in the Fast & Furious franchise. (The film has since been pushed back to 2021, but momentum on the merchandising train means that the Charger is more imminent than F&F 9.)
The Lego Technic line has been around since the late 1970s, and is specifically engineered for the older builder/enthusiast, with meshing gears and intricate specialized pieces to help create working features. For those who aren't up for nearly 1,100 pieces to put together, there's also a black '68 Dodge Charger available exclusively in a drag strip two-pack, in the smaller-scale (and less-expensive) Speed Champions line, twinned with a Dodge Challenger Hellcat Widebody and a Christmas tree.