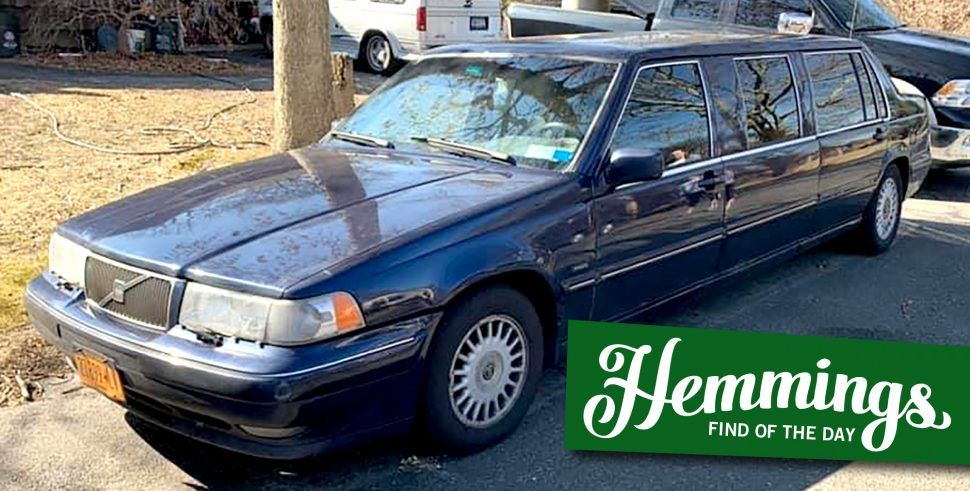 Hemmings Find of the Day: 1998 Volvo 960 Limo
Everything you love about an old Volvo, but longer. It's a 1998 Volvo 960 for sale on Hemmings.com with an astounding 485,000 on the odometer. From the seller's description:
Volvo factory built limousine Blue/gray , 6cyl, automatic , 485k , all rebuilt at 275k, runs and drives great , everything works as it should, inspected 2/20 negotiable,
Price
$9,900
Location
Patchogue, New York
Availability
Find more Volvos for sale on Hemmings.com.