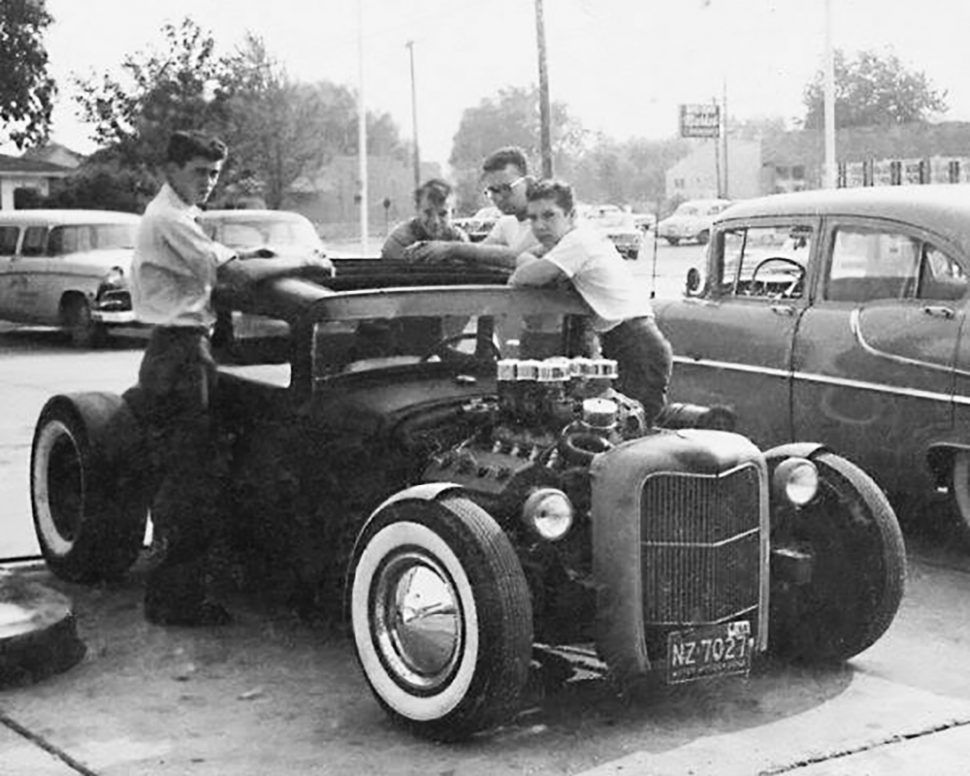 Way-back muscle mills: when "crate" was what you sat on!
This week on the Muscle Machines newsletter, we're featuring something a little different: a very kewl survivor "East Coast" custom in the John North "White Pearl" '57 Ford for sale on Hemmings.com. Thing's got a hot E-Code Y-block in it and hearing it run in the listing's video reminded us how cool early power always is.
So, as we're wont to do, we started digging through our files for some of our favorite, early examples of big muscle…and looky-looky: an early Hemi with a nest of single-pot carbs topped by Stelling & Hellings-style cleaners! Guessing by the other cars in the photo, it's either a 331 or 354 c.i.d. Chrysler Hemi, but what do you think, Hemmings Nation? Who are the kids in the photo? Where was this frozen moment captured? Who was behind the camera? Is that car still in a garage somewhere? What-fer hair grease are those rulers wearing? We're dying to know all about this thing and we're guessing you know….