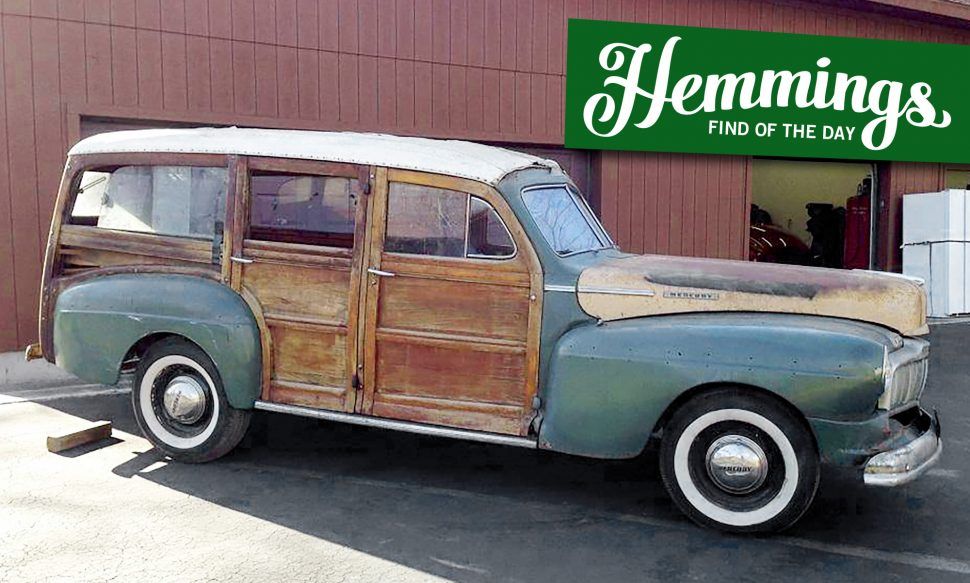 Hemmings Find of the Day: 1947 Mercury woodie
Unrestored 1947 Mercury woodie station wagon for sale on Hemmings.com. From the seller's description:
A Clean and near complete Woodie.
It was a southern California Beach Patrol car, back in the day. Real California Black Plate Car.
It was brought to the east cost in 1969. It was driven the last 200 miles of the trip. It was put into storage at that time and has not run since.
The floors are absolutely amazing and mint.
The rockers are mint. The underside metal is mint. Mint, mint , mint!
I looked for many years to find a Woodie project with good floors and it is not easy to find one.
The wood is very nice and only needs a few pieces replaced.
The cowl has a little rust down at the dog legs and up where the vinyl top attached. This must be from the sea salt.
There is a flathead motor in it, but I have a new rebuilt flathead for the car and would go with it.
All the hard to find Woodie stuff is still with the car.
I do not have the second or third seats for it, yet.
My plan was to put in the new motor, fix the mechanicals and enjoy it with all the cool patina.
With 2 small kids, I just don't have time to finish it now. My loss, your gain.
Sold on Bill of Sale. Would help with obtaining the title.
Price
$22,500
Location
Waterford, Wisconsin
Availability
See more Mercurys for sale on Hemmings.com.